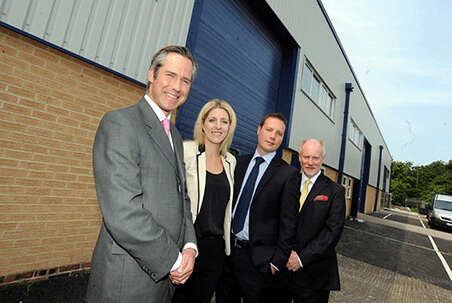 A major refurbishment programme at a Warwick Business Park has attracted another business to invest in the town. 
Chase Commercial, based in Stratford, has sold an industrial unit to Warwick firm Motion Drives and Controls, a leading distributor and integrator of drives and transmission equipment into the engineering industry. The company, which is celebrating its 21st anniversary, has opted to invest in a 7,000 sq ft freehold unit after renting elsewhere on the estates which is the home to around 50 business.

The sale to Motion Drives and Controls also comes hot on the heels of the decision by Pinnacle Design, a UK-based design, engineering and manufacturing company, to locate its design centre and headquarters to a 7,241 unit at Budbrooke Point.Becky Yates, from Chase Commercial, said the creation of the units had allowed business to invest in freehold properties, something which was good for the local economy.

"We realised that there was a need for well-presented units of this size in this area. Budbrooke is well located, both in terms of the national road network and also for in terms of the industrial landscape more locally. The majority of interest has come from firms wanting to invest long term in the area and to purchase their own headquarters".

"I think that bodes very well for the local economy. These have been, at best, uncertain times but Motion Drives and Controls has had the confidence in the market and faith in its own future to purchase this unit. Budbrooke has long been a home to a range of companies in many different sectors and a consistent source of local employment. This deal just adds to that."

The sale means there are three units remaining ranging from 6,984sq ft, to 14,130.Yates added: "We have some strong interest in the remaining units – some local and some from further afield. It is clear from the level of interest that manufacturing and engineering is thriving in some sectors such as automotive and that has been driving a good share of our enquiries, which is not only good for us but also for the region."

Budbrooke Point is being marketed by Wareing & Co (01926 430700024), Bromwich Hardy (024 7630 8900) and BNP Paribas (0870 700 2233). Alternatively, visit www.budbrookepoint.co.uk for more information.