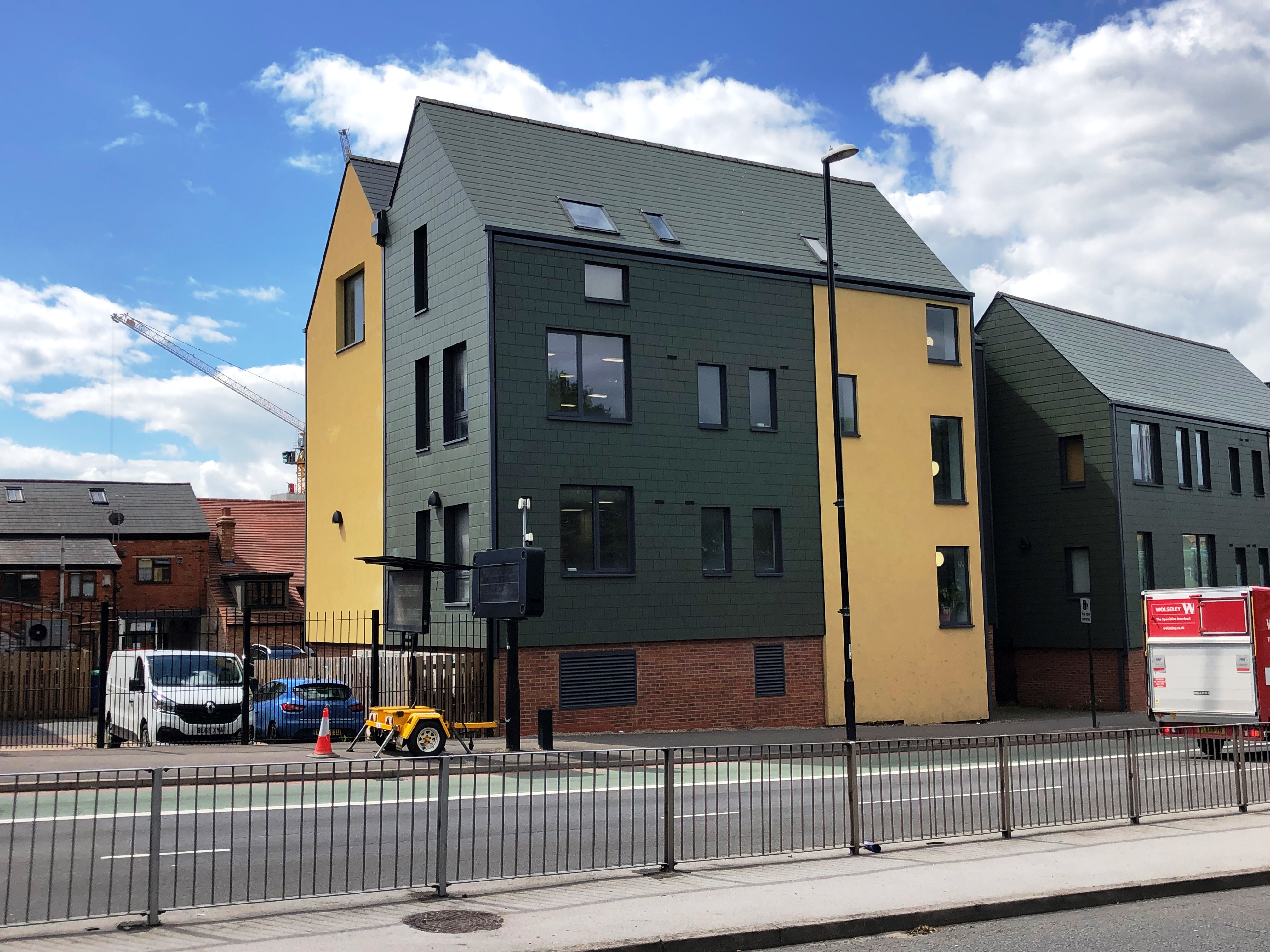 Bromwich Hardy have a history of bucking the trend in terms of market activity and have done so again in the last week. It has been well documented that the commercial property office markets have been in somewhat of a state of flux, due to the increased home working during the Covid-19 lockdown period creating increased uncertainty. However this is by no means certain and in reality a hybrid of home and office usage for the future seems most likely.
The Coventry office market however continues to provide green shoots and some inspiration, Bromwich Hardy have completed four separate office deals in the city within the last week. Firstly, Partner James Brookes completed the sale of 8-14 Harnall Row, a 4 storey self-contained, 4 year old office in Coventry City Centre at a record setting £196 per sq. ft. Following the leasehold acquisition of a single floor at Friars House for vendor Reall Limited late last year, facilitating the move. Secondly, Partner David Penn completed a disposal of Oak House on Binley Business Park for £159 per sq. ft to Coventry City Council. Thirdly, James Brookes completed a letting of Unit 4 The Cable Yard at Electric Wharf at a new record rent for the development of £14.29 per sq. ft. Finally, James Brookes completed the letting of First Floor 1 Harnall Row in Coventry City Centre at a value of £15.50 per sq. ft.

Partner James Brookes comments: "We are all aware times have recently been difficult, but Bromwich Hardy did not furlough any employees through lockdown and we have continued to keep our feet firmly pressed to the metal throughout the whole period. This is clearly reaping its rewards with a continued stream of deals completing."
"The above shows there is definitely life in the office markets and things are nowhere near as bad as being presented, for the right stock listed at the right prices and the right exposure, in particular using our technology for distanced online virtual viewings through our 3D modelling, we are still pulling off some outstanding deals in the office markets and long may it continue. We currently have another six offices under offer in the city, so watch this space for more completion activity!"