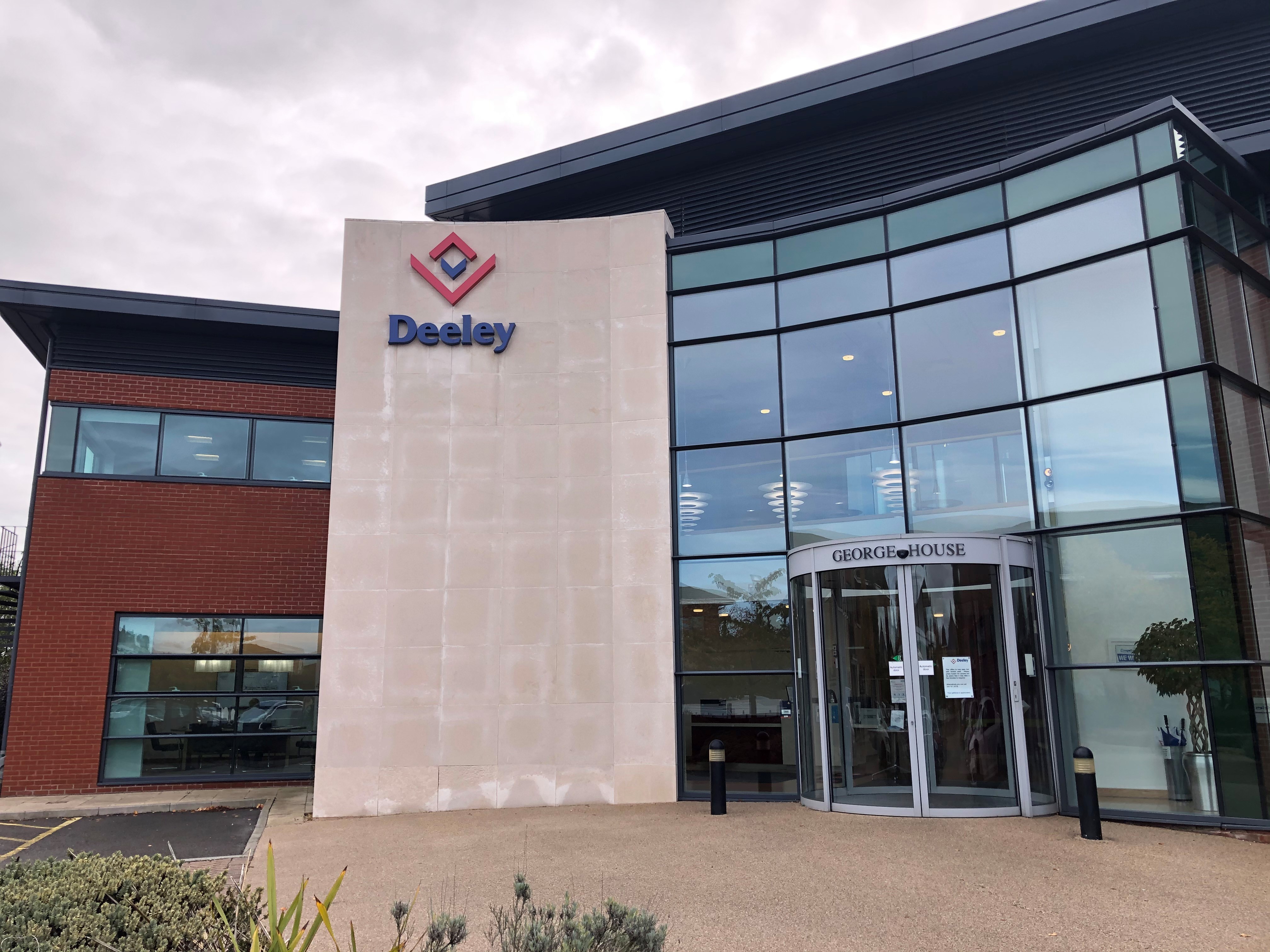 A national landscaping products company is relocating some staff to high-quality modern offices in Coventry in a deal concluded by commercial property experts Bromwich Hardy.
Stonemarket has agreed a five-year lease for 2,000 sq ft of first floor offices at George House on Coventry Business Park which is the headquarters of the Deeley Group.  
Bromwich Hardy founding partner Tom Bromwich, who acted for Deeley, said the deal showed the continued resilience of the office market in the wake of the pandemic and the growing strength of Coventry as a target business location.
"Despite all the reports throughout the pandemic predicting the demise of the office, there is still plenty of demand for the right building in the right location.
"These offices at George House are a clear case in point. They have been developed to the highest standards, are superbly located on Herald Avenue on Coventry Business Park and boast excellent road, rail and air links close to hand as well as an established, respected landlord.
"New research has shown Coventry is – and will be – the sixth fastest growing city in Europe between 2020 and 2025 and we are certainly seeing evidence to back this up. It is becoming a magnet for ambitious companies who want to reflect their own ambitions by being located in a region with real dynamism and vitality."
Bromwich Hardy is also marketing a 6,000 sq ft ground floor suite at George House which is available to let for around £106,000 a year– with interest already strong.
This is a self-contained suite with its own entrance and comes with two meeting rooms, fully fitted kitchen and break out area, 30 parking spaces and impressive green credentials including solar generated electricity and a ground source heat pump.
Nick Sharpe, managing director of Stonemarket said: "George House is a great location for our team, giving them a modern office to work from and hold meetings."
Eleanor Deeley, deputy managing director of The Deeley Group, said: "We are delighted that Stonemarket has selected George House for its relocation; this move reinforces our belief in well located, sustainable and flexible office space."
For more details of the ground floor offices and Bromwich Hardy visit www.bromwichhardy.com