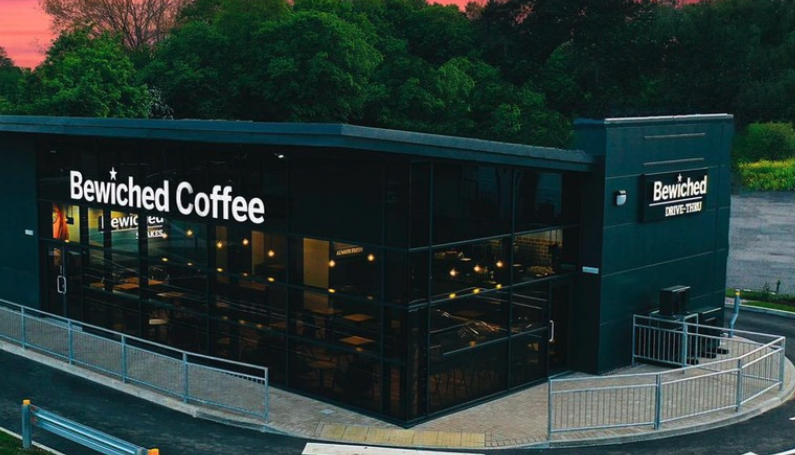 We are delighted to see the fast-growing coffee chain Bewiched Coffee planning to set up shop at Wellingborough's Station Island.
The Station Island development is part of a wider Stanton Cross scheme which aims to bring thousands of jobs, homes and extensive commercial space to the Northamptonshire town – for which we are joint agents.
The new drive-thru site has been snapped up by Decorum Estates and is due to be handed over to the Wellingborough-based coffee chain by mid-2023.  BewichedCoffee is set to serve both commuters and Stanton Cross communities alike, being located next to the town's new railway station.
Our joint agents Drake Commercial advised on the deal. Nicholas Roberts, of Drake & Partners, said:
"Decorum have a very established track record in this type of high-quality development and bringing a growing, Northamptonshire based company like Bewiched Coffee to Station Island will be a real asset to the wider Stanton Cross development.''
Matt Fountain, managing director at Bewiched Coffee, said:
"Station Island is an exciting mix of business, retail and food offers, obviously it is adjacent to the train station, but the wider development will offer so much more from a residential and leisure perspective."
To find out more about the Station Island development and the huge opportunities available there, visit  https://www.bromwichhardy.com/propertyInfo/1890/Station-Island-Stantion-Cross-Wellingborough-Northamptonshire-NN8-Commercial-Development-Industrial-Development-Residential-Development-Land-Commercial-Land-Residential-084-to-831-Acres-034-to-336-Hectares