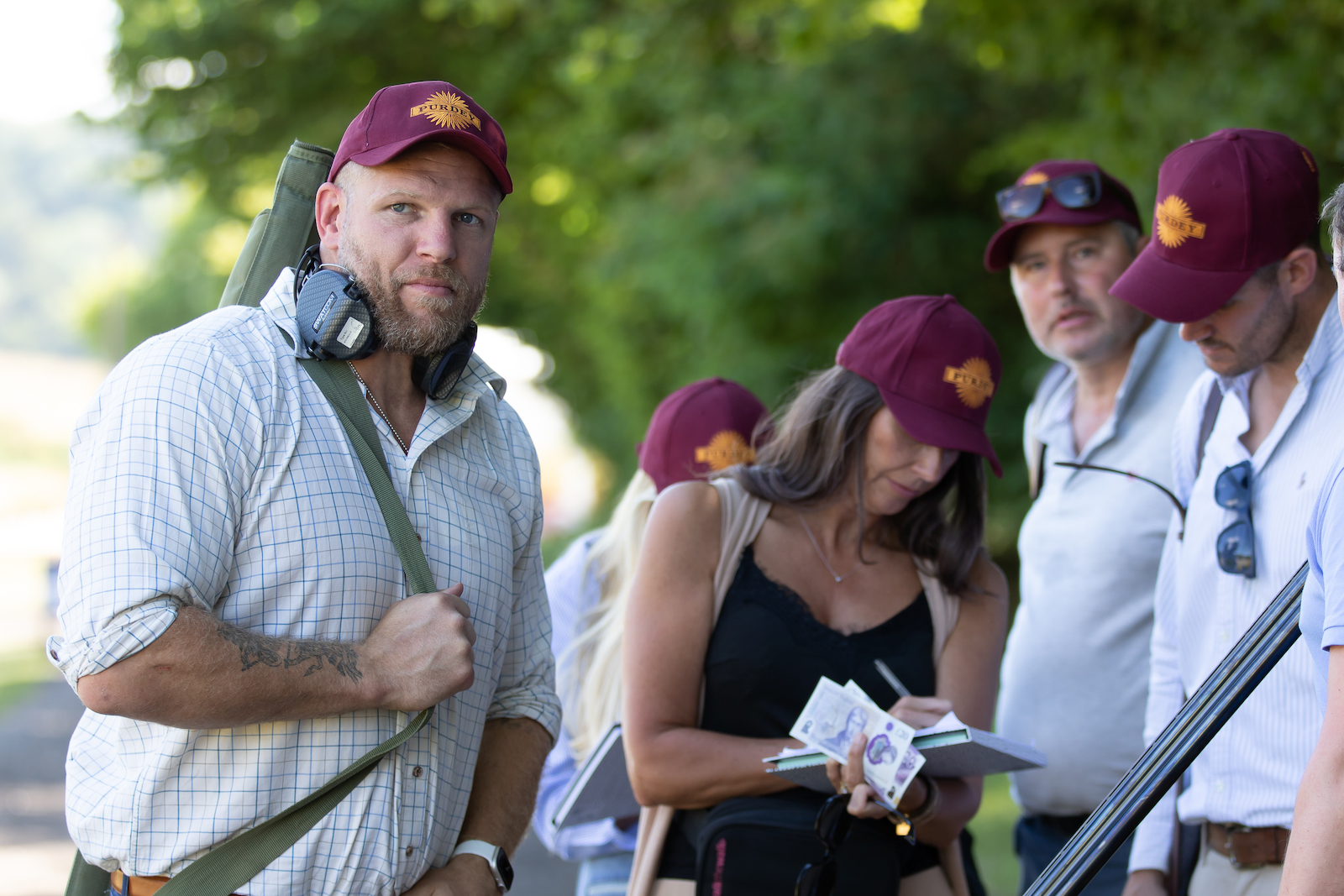 Stars of sport and TV have helped raise nearly £30,000 for an independent charity at a hugely successful clay shooting event.
Former England rugby captain Dylan Hartley, fellow internationals James Haskell and Tom Wood and Sky Sports commentator Alex Payne were among the stars taking part in the inaugural Get A-Head Charitable Trust clay shooting day.
Get A-Head chairman Tom Bromwich said the day had been such a success that a date had already been set for a second event next year.
The Birmingham-based Get A-Head trust helps people suffering from neck and head diseases, including cancer, and has raised more than £10million since it was formed in 1994.
Tom, the founding partner of Coventry-based commercial property agency Bromwich Hardy, said the event at the Royal Berkshire Shooting Ground owned by Purdey could not have been better.
"We were blessed with the most fantastic weather, had an excellent turnout and wonderful support. I cannot thank all those who gave up their time to come along and help us raise vital funds enough. We have far surpassed our wildest hopes with the amount raised.
"There was a real sense of enjoyment throughout the day and the fact that it was raising money for such a worthwhile cause as Get A-Head made it all the better.
"The funds will contribute to our work supporting a range of projects and equipment that will make a real difference to those fighting head and neck disease and help us win the fight against some of the rarest cancers and diseases. I am sure everyone who will benefit would want to join me in thanking all those who helped raise this terrific amount."
The event was organised by Steve Dixon of The Do Club and enjoyed main sponsorship from City Electrical Factors. Get A-Head founder John Watkinson spoke of his pride in the work of the charity and thanked guests, who included Bromwich Hardy partner Dawn Cooper.
Tom said next year's event would be on June 22 and would build on the success of this year's inaugural day.
For more information about the charity visit https://getahead.org.uk/