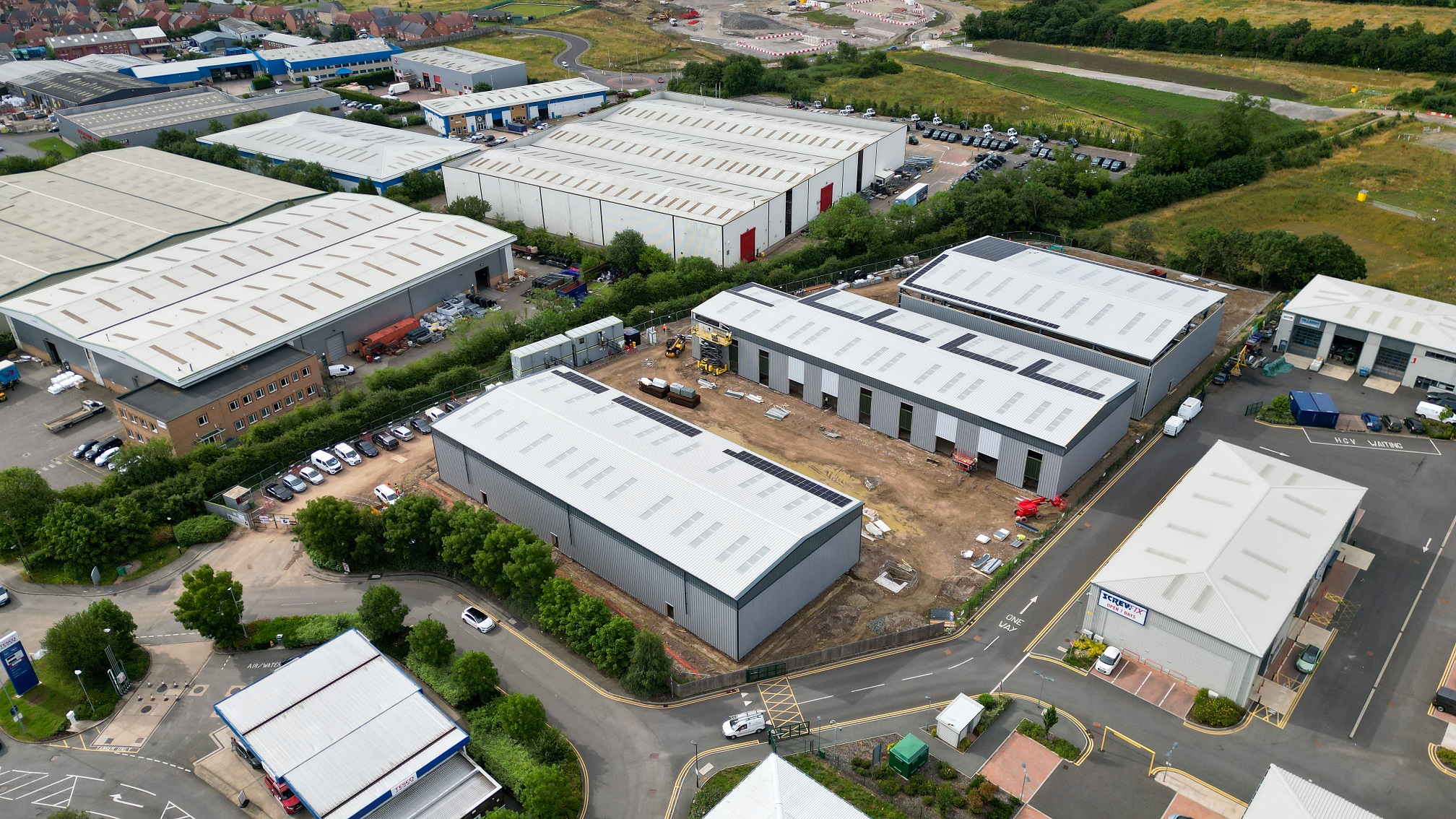 A leading raised flooring business is the first to sign up to move into Sucham Park, a new 42,000 sq ft industrial development in Southam thanks to Bromwich Hardy help.
RMF Installation and Services, based in Leamington Spa, is a leading supplier and installer of raised access flooring for commercial offices, and has signed a deal on a 15,000 sq ft unit at the site.
The nine new commercial units at Sucham Park are being marketed to prospective tenants by Coventry-based specialist Bromwich Hardy.
Founding partner Tom Bromwich said Sucham Park had generated a huge amount of interest since marketing began.
He said: "High-quality, excellent specification accommodation such as this is in great demand and the level of interest is a clear indication that this excellent development is just what the region needs. We look forward to concluding further deals for the remaining units in the near future as this scheme goes from strength to strength."
The new units are expected to support a wide range of businesses at Holywell Business Park, which forms part of the established Kineton Road Industrial Estate in Southam.
RMF is the world's largest supplier and installer of reclaimed raised floor systems. It has taken a 10-year lease at Sucham Park for extra storage capacity to expand its Eco Range.
Simon Middleton, sales director at RMF, said: "This is part of our commitment to continue to support the circular economy through increasing our storage capacity, and this new unit will provide valuable space for this.
"Sucham Park is perfectly suited for us and our expansion. It is near to our headquarters in Leamington, it is eco-friendly and energy efficient - and crucially it is close to the motorway network with excellent transport links to London."
Sucham Park is being developed by Warwickshire Property & Development Group (WPDG), with MCS Group completing the construction project.
Work is expected to be completed on the high-quality commercial scheme in early November, with RMF expected to move into its new 15,000 sq ft unit in November.
Rob Andrews, head of development at WPDG, said: "Sucham Park has been designed to support businesses to grow, expand and thrive, and we are delighted that RMF will be its first tenant.
"The scheme has proved hugely popular so far and we have been inundated with enquiries."
Councillor Peter Butlin, Deputy Leader and Portfolio Holder for Finance and Property at Warwickshire County Council, said: "Welcoming the first tenant to Sucham Park is brilliant news, and it's particularly pleasing to welcome RMF as a local business and support their expansion.
"We are now seeing the fruits of the hard work of Warwickshire Property and Development Group as they create an economically vibrant, high-quality, development at Sucham Park, that provides expansion potential for companies and employment opportunities for local people."
To find out more about available space at Sucham Park contact Tom Bromwich at Bromwich Hardy on 02476 308 900 / 07718 037 150 or email tom.bromwich@bromwichhardy.com