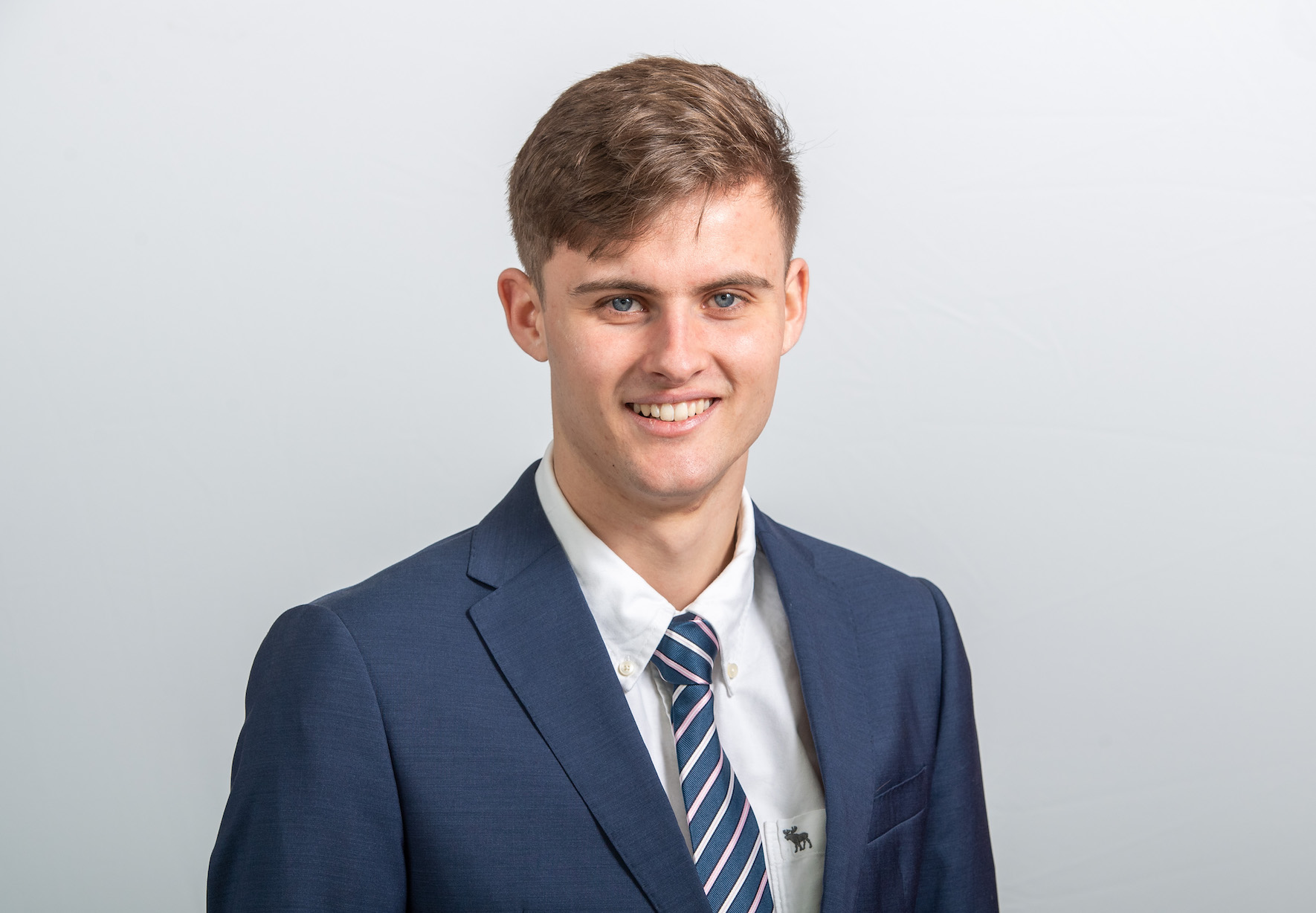 An award-winning surveyor is on the move - after enjoying 'a dream start' to his career at Coventry-based Bromwich Hardy.
Sam Cooper – who was last year named Rising Star at the 2022 Midlands Props – is taking up a new position in Cambridge with market-leading commercial property adviser DTRE.
He leaves Bromwich Hardy as the company takes on its first apprentice under a new Royal Institution of Chartered Surveyors scheme, continuing a long history of developing top-quality young talent.
Sam, who joined Bromwich Hardy as a graduate surveyor in July 2020 and completed a Postgraduate Diploma in Real Estate at Birmingham City University whilst working in the agency team, said he could not have asked for a better start in his career.
"There can be no better place to learn as a surveyor than at Bromwich Hardy, surrounded by a team of highly-experienced professionals who know all there is to know about the industry.
"It has been a real honour to work alongside founding partner Tom Bromwich and the rest of the team and I am hugely grateful for the knowledge they have passed on and the opportunities they have given me.
"There are not many places which would trust you to take a lead role in negotiations and securing deals, but that has always been the case at Bromwich Hardy and they really have given my career a dream start.
"I am obviously sad to be leaving but the opportunity with DTRE was just too good to turn down."
Tom Bromwich said Sam had made a remarkable contribution to the company over the last three years.
"In 2022 alone Sam concluded 77 deals, with 61 leases and 16 sales. The lease properties were agreed on a total annual rent of almost £2million, while the sales values totalled more than £10.6million.        
"Alongside these terrific figures, Sam is very popular with clients, who value his sound advice and trust his judgement, especially when negotiating and completing complex deals. His calm and relaxed personality mean he is able to connect with people at all levels, and his enthusiasm and eye for detail are highly valued.
"He leaves with all our best wishes and the thanks of the whole team for his efforts over the last three years."
Tom said Bromwich Hardy – which has worked with Coventry University to identify and develop new talent over a number of years – had now also signed up to the RICS apprenticeship team to help recruit more local talent.
"I believe we are the first firm of our size in the region to do this and we are delighted to announce that Charlie Glover will be joining us at the start of September under the scheme. We have always believed in investing in young talent – as Sam's success shows – and we look forward to Charlie enjoying a fantastic career with us."
Charlie will continue to study at Birmingham City University as part of the apprenticeship.