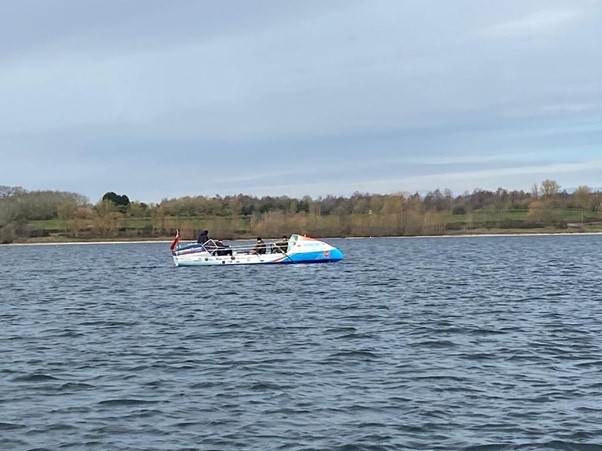 The campaign has really kicked into gear over recent weeks. Last weekend, the crew spent time with renowned ocean rowing coach, Duncan Roy, who took them through their boat, Mrs Nelson, in detail, from bow to stern (not 'front to back' as we may once have said!).
It cannot be over-stated how useful and important this session was. It means that we know what every single part and detail of our boat does, how it works, and how to troubleshoot any issues. We then spent several hours on Draycote Water, training not just our rowing action, but also our navigational skills (by navigating to waypoints we had set out prior to setting off) and rowing shift change overs. Given we will be carrying out approximately 18x shift changes per day, a 5 minute time saving per shift could result in a total time gain of just under 4 days, by the time we get to Barbados!
Our original plan had been to carry out our training in Weymouth, but the weather prevented this, so we were very fortunate to have been hosted by the Draycote Water Sailing Club. It just serves as a timely reminder of the power of Mother Nature, and the respect we need to have for the elements.
Next week, Darren will be attending his survival at sea training; a course that Rod and Duncan were able to attend last year. Alongside Darren's training, the team are busy sourcing outstanding kit ahead of their April training camp which is again planned for Weymouth.
The fantastic news is that following hours on the rowing machines, hands are hardening up. There is now an increased focus on flexibility, to ensure the team can move around the boat without too much difficulty, when rough seas.