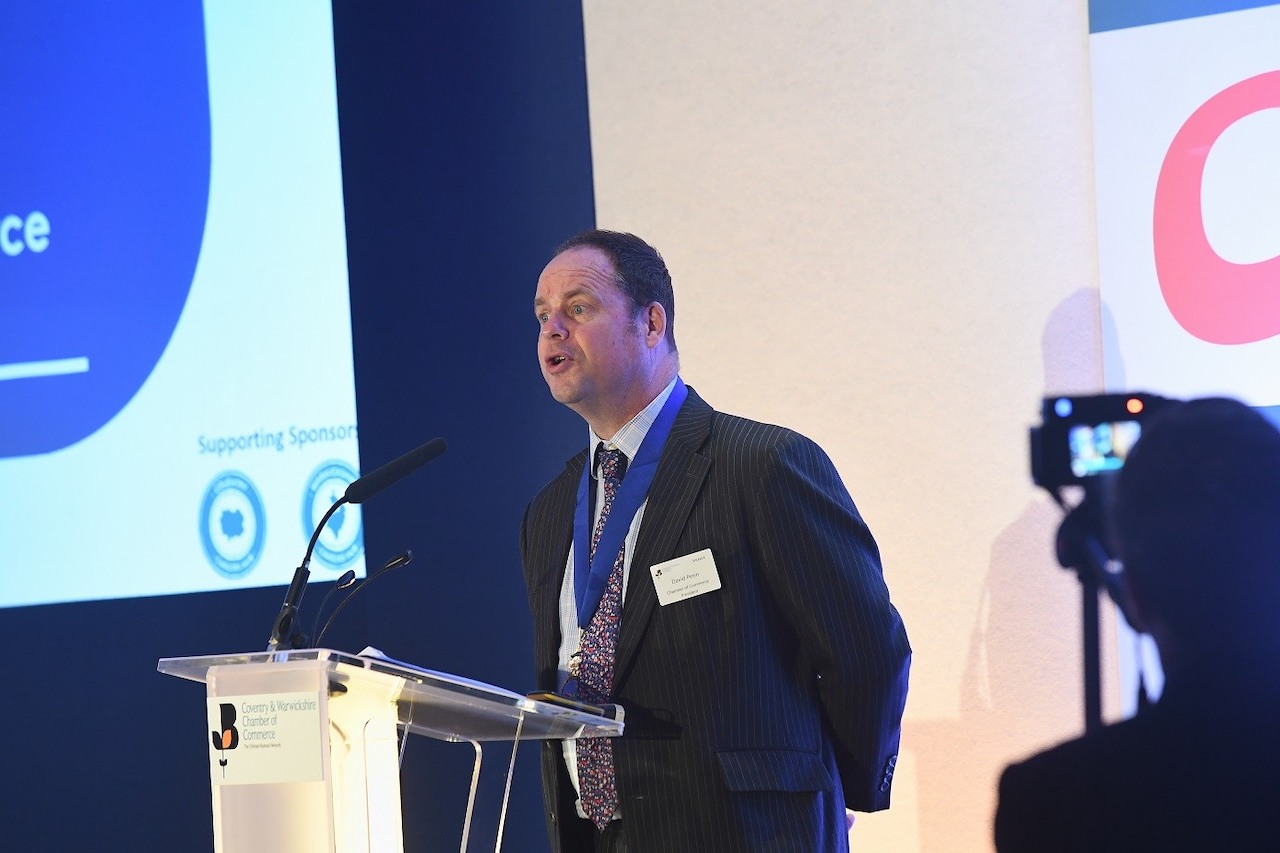 A partner in leading commercial property agency Bromwich Hardy says Coventry and Warwickshire has much to be optimistic about as it faces up to the challenges of Covid-19 and Brexit.
David Penn says the region can use its innovative industrial spirit, world-leading business community and globally-recognised cultural heritage to make the most of the opportunities the next 12 months will bring.
David was speaking as his two-year term as president of Coventry and Warwickshire Chamber of Commerce drew to a close and also paid tribute to his colleagues at Bromwich Hardy for allowing him the opportunity to take on the role.
"My term of office has really encompassed a remarkable two years which has seen some of the most challenging times any of us can remember," said David.
"The first year was dominated by all the uncertainty of Brexit whilst this last year has seen the pandemic which has changed the way all of us think about work and what the future might hold.
"I am immensely grateful to my colleagues at Bromwich Hardy for the way they have supported me in my role with the Chamber, and the advice and knowledge they have been able to share.
"The agency has been a fine example of the resilience we will all need to emerge from the pandemic, staying open throughout both lockdowns and continuing to serve its clients to the highest professional standards.
"It is because of businesses such as this that I remain optimistic about our region and confident in its future. It is synonymous with invention, innovation and entrepreneurship, and we are doing many of the right things including investing time and energy in sustainability.
"We must learn from this crisis, make better use of technology, build on our world leading invention and innovation, not least in automotive electrification and battery technology, and think locally but also globally."
David brought the curtain down on his term of office at its 20th Annual Economic Conference, staged online this year.
Kwasi Kwarteng, Minister for Business, Energy and Clean Growth, spoke of the UK Battery Industrialisation Centre in Coventry as a key element of the Government's green strategy and said the area would be a good 'fit' for a proposed Gigafactory. He said a 'clear and strong' case had been made but declined to give any indication as to whether it would be chosen as the location.
David is part of an award-winning team at Bromwich Hardy, which has been named Warwickshire's most active agency for the seventh year running by respected industry publication Estates Gazette.