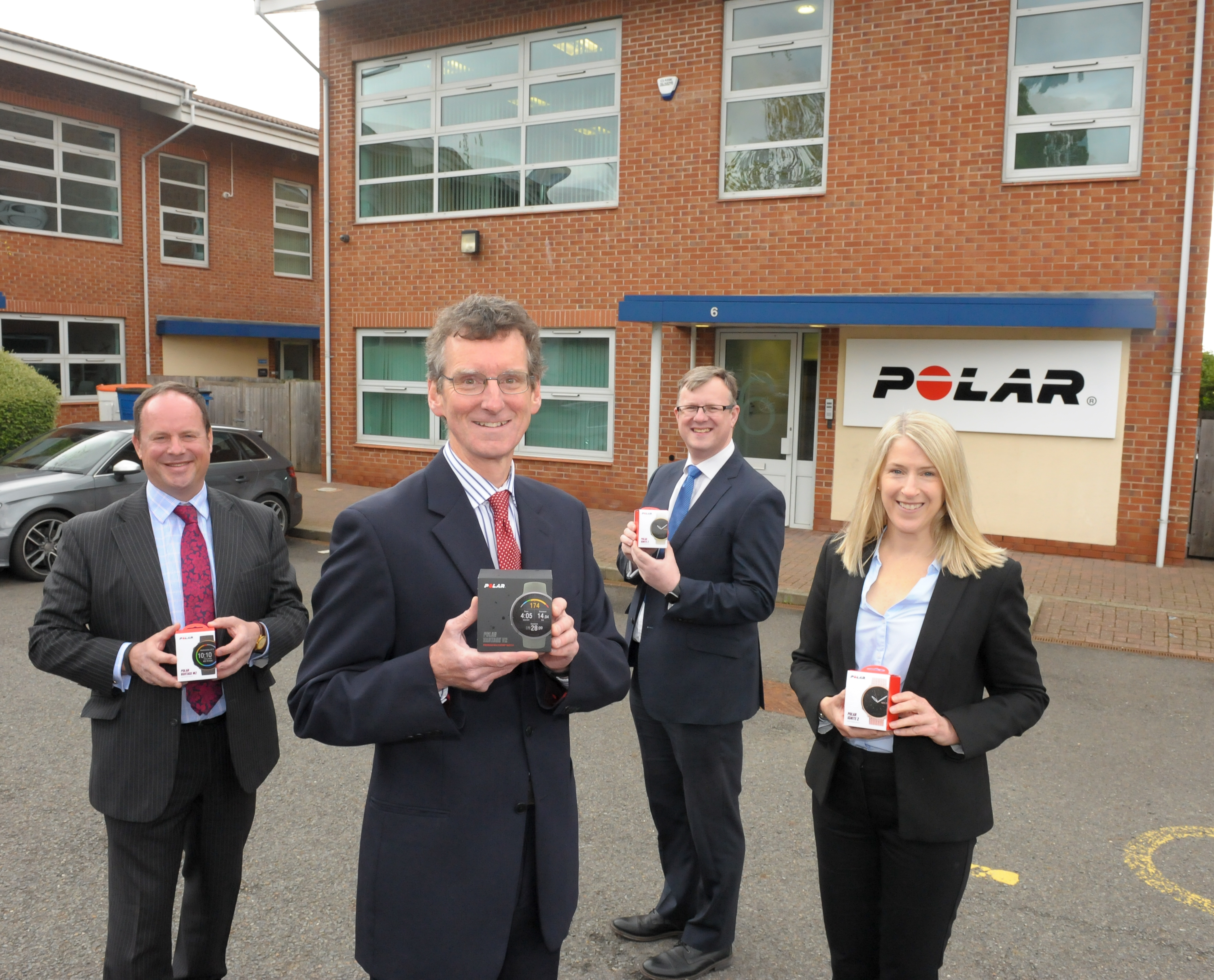 An international manufacturer of high-tech health and fitness monitoring equipment is moving its UK headquarters into new offices in Coventry.
Polar, the world leader in wearable sports and heart rate technology, has agreed a five-year lease for the site at the Cobalt Centre on Middlemarch Business Park in a deal concluded by award-winning commercial property specialists Bromwich Hardy.
The company, which is based in Finland but operates across the globe, turned to Bromwich Hardy to help it find a new base after the lease expired on its former site in Warwick.
Finance director John Gibbs said the company – which first came to the UK in 2005 - was delighted with the new two-storey offices, which were in an excellent location and finished to a high quality.
"We have a mix of national and locally-based staff and didn't want to move too far from our former base and the new offices fit the bill perfectly.
"We were really pleased with the help we received from Bromwich Hardy in finding the offices. We worked with their partner Michelle Mills who drew us up a list of sites, helped us narrow it down and then made sure the deal for the Cobalt Centre went through smoothly. We are also grateful for the advice we received from Nick Watts at Blythe Liggins Solicitors, who handled the lease."
Bromwich Hardy partner David Penn – who acted for the landlord – said the deal was good news for both parties.
"It is heartening to see a major company such as Polar showing its ongoing commitment to the region through taking on these new offices, whilst the landlord is delighted to have secured such a high-quality tenant.
"Despite the impact of the pandemic, there is still a clear demand for offices which are fitted out to the highest standards and located in the right environment. These offices ticked both those boxes which is why we were able to conclude this deal so successfully."
Earlier this year Coventry-based Bromwich Hardy was named the most active single-branch agency for the number of commercial sales and purchases in both Coventry and the wider West Midlands in the influential CoStar Awards.
The agency also features in the list of top five best-performing agencies in a host of other categories for both regions in the awards, which reflect deals completed throughout 2020.
The success came hot on the heels of the agency being named amongst the most successful in the country in figures compiled by Estates Gazette.