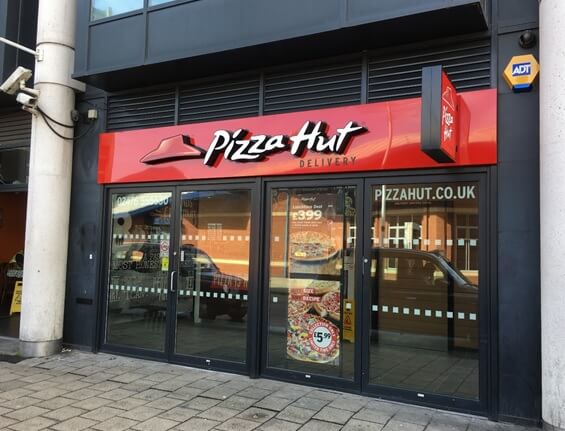 Coventry city centre leisure development Priory Place, owned by Complex Development Projects and managed by Bromwich Hardy has just seen a new delivery into its varied offerings. 
Pizza Hut have taken assignment of an existing 25-year lease at the Fairfax Street level of the development, adding to existing food offerings such as Shinramen Pan Asian Cuisine, Yaki Sushi, The Chip Stop, Han Dynasty and PGR (Pizza Grill Restaurant), as well as the BBC Coventry and Warwickshire radio station, a Chinese supermarket and Turkish Barbers.

"We have been searching for the right city centre site for some time, to allow us to compete with the other offerings available and it was very important to find a unit capable of servicing the burgeoning student population, therefore Priory Place was the obvious choice" says Pizza Hut franchisee operator Raj Patel. Being next door to Coventry University and opposite the city centre bus station gives Priory Place a high footfall naturally, but with over 1,000 student beds coming at the car park to the end of Fairfax Street, a c370 bed Unite student being currently constructed adjacent to the development and a further 3,000 beds under construction/ planned in the immediate vicinity, it makes the development a very exciting place to be based.

James Brookes Associate Partner at Bromwich Hardy who acts as both managing and leasing agent for the development commented:

"For the first time since I started work at Priory Place in 2012 the development is now 100% occupied, but not only is it full, it is full of quality operators and exciting restaurant offers. Being situated so centrally, Priory Place is taking advantage of the boom in operator confidence in Coventry and being near the newly redeveloped Cathedral Lanes restaurant scheme, it is giving the city some much needed leisure focus that has been missing for such a long time. It is really time for the people of Coventry to start heading back into the centre to see what is on offer, as I am certain they will like what they find!".