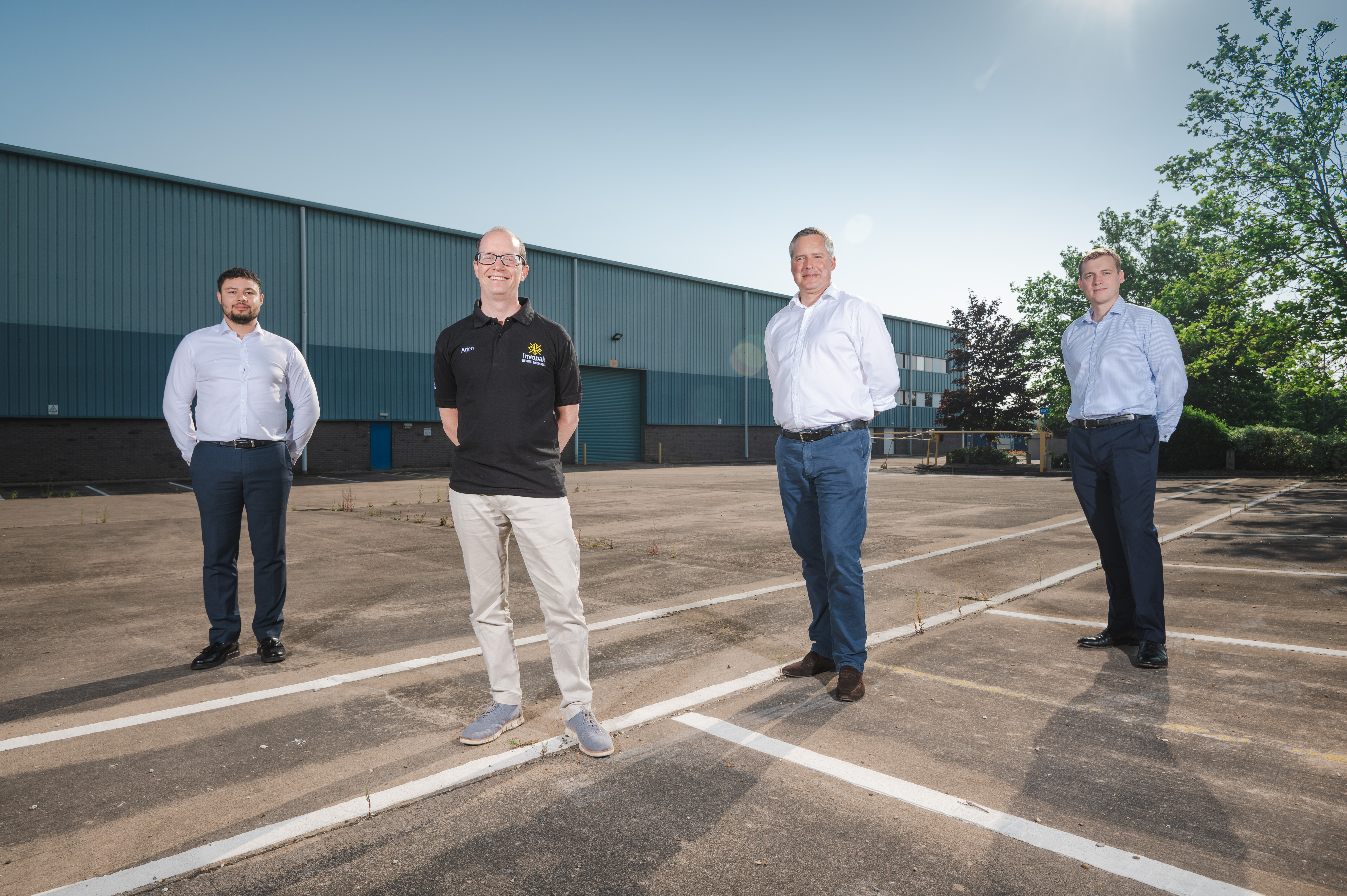 Invopak Ltd has acquired a 40,000sq ft warehouse on Kineton Road Industrial Estate in Southam from Midlands-based property investment company The Wigley Group as part of a diversification strategy that will see it provide storage and fulfilment services for other companies.
Bromwich Hardy founding partner Tom Bromwich helped secure the sale.
Invopak was established in the 1970s in nearby Kineton and in 2019 relocated its 65,000sq ft Midlands depot to Southam, also on Kineton Road Industrial Estate. 
The family-run business has its head office in Manchester and depots in Glasgow and Dublin, and employs around 80 people.
The Wigley Group, which has its headquarters in Warwickshire, acquired the vacant warehouse in 2019 and invested £75,000 to create a large, open unit with improved offices, goods yard and parking.
The work was carried out by Wigley Building and Development Ltd.
Louis Smith, Director of Estates at The Wigley Group, said: "This is the second seven-figure deal that we've done in what has been a prosperous year so far.
"We acquired this site because we knew it had great potential and appeal, so it's good to know that it's going to play a significant part in the future growth plans of another local business.
"We'll be reinvesting the proceeds in line with our plan to continually improve our portfolio, locally and regionally, and are always interested to hear about new opportunities from owners and agents."
Arjen Cooper-Rolfe, Chief Executive of Invopak, said: "This acquisition is the beginning of an evolution for the company as we'll be using it as part of a diversification strategy that will open up a brand new part of the business.
"We've always had a presence in the area so when the opportunity to continue our growth here came up it was one that I had to take.
"We can all see that there is a shortage of warehousing, so I didn't want to miss out on a unit that is ready to go, having already been refurbished to a very high standard under The Wigley Group's ownership."
Southam40 was marketed by joint agents Bromwich Hardy and MWRE, and James Polo-Richards, of JG Poole & Co LLP, acted for The Wigley Group on the sale.
The Wigley Group Ltd is an ISO 45001 and 9001 certificated real estate investment company specialising in the industrial sector with a significant portfolio of property and landholdings. It has associated businesses in development, Wigley Contracts (Barby) Lt, and construction, Wigley Building and Development Ltd.