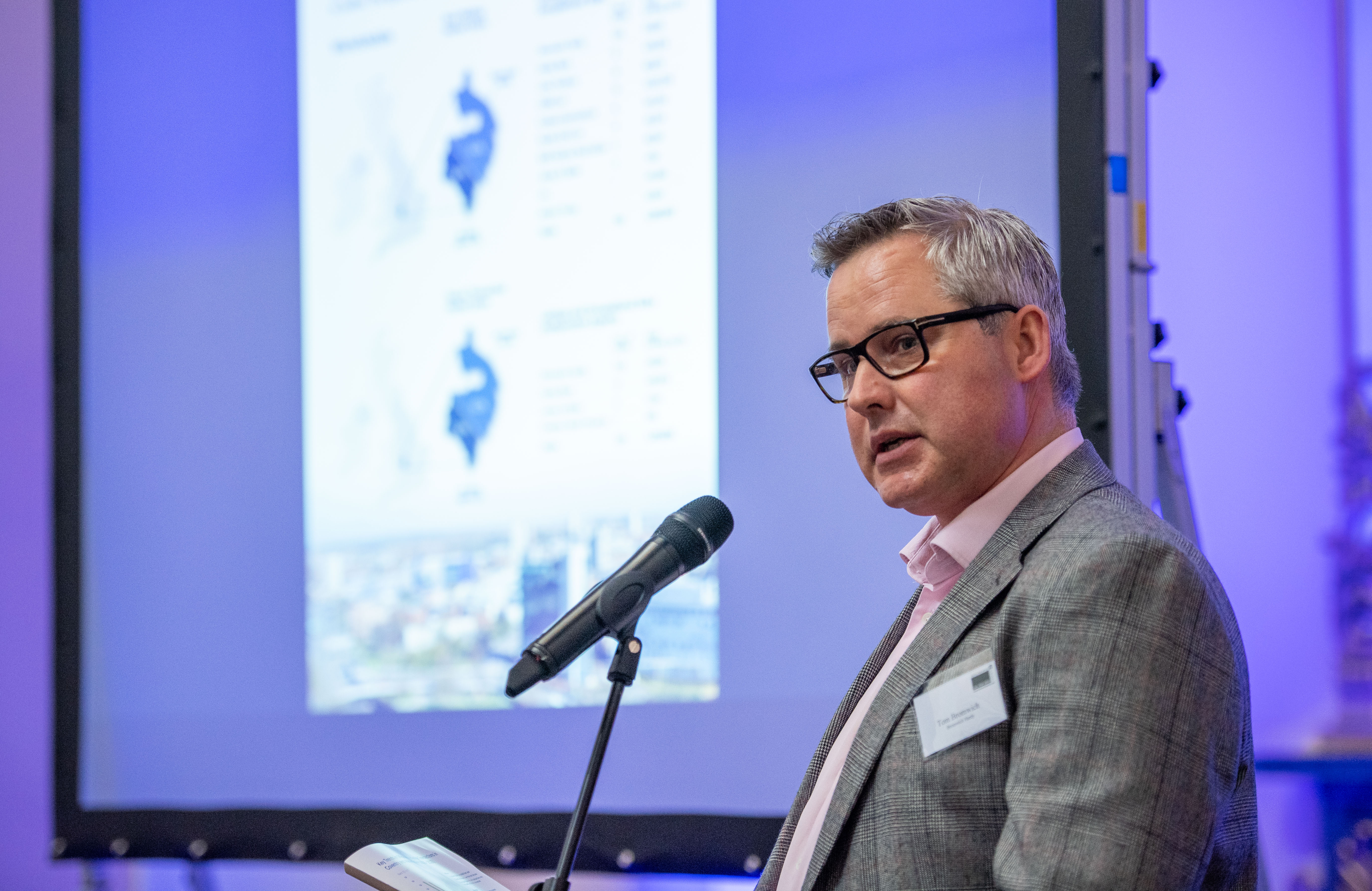 The founding partner of a leading independent commercial property agency says that interest in office space is starting to soar as the country's businesses return to work.
Tom Bromwich says data from the last two months shows a big increase in companies digitally viewing vacant offices as firms start to get to grips with how they will work in the wake of the pandemic.
Tom – who formed Coventry-based Bromwich Hardy in 2008 and has helped it grow into one of the biggest independent firms in the country - says the figures show the need for companies to move quickly if they want to secure the best accommodation.
Data sampled from Bromwich Hardy's portfolio of offices for sale or let across the West Midlands shows an average increase of online viewings of just over 200 per cent in the last 60 days compared with the two months at the end of 2021.
"There has been a clear upward trend in interest in the office market since the start of the year and a sharp rise in the number of digital viewings that we have seen," Tom said.
"This is evidence that with the lifting of Covid restrictions and the return of many staff to the office, companies are starting to seriously look at their office requirements for the years ahead.
"Whilst some had predicted the pandemic would signal the end of the traditional office, what we are starting to see is a move to a new model in which the importance of a modern, connected and well-serviced office is just as important as ever.
"Firms are starting to plan how to introduce hybrid or flexible working patterns and taking strategic decisions on their office requirements as a result. This is something they have not been able to do in large part over the last two years and it is triggering a surge in demand across the market.
"Demand is particularly high for modern, well-appointed space in convenient locations and these types of offices are already starting to move fast. Now is clearly the time to act to secure the best accommodation currently on the market."
Bromwich Hardy figures showed that online viewings had increased across the board since the start of the new year and were higher in February than in January – pointing to a continued surge of interest as businesses emerged from the working conditions of the past two years.
"Clearly our figures vary from office to office, but there is a clear trend emerging of heightened activity across the office market with an average uplift of 203 per cent across the board," added Tom.
"The smallest increase we saw in viewings comparing the last 60 days with the previous 60 was 50 per cent.
"At the other end of the scale, one office complex in Birmingham has seen an 800 per cent uplift whilst others in the West Midlands have recorded increases of more than 200 per cent.
"This interest is now starting to be reflected in the number of deals we have in the pipeline, suggesting that the notion of the office is far from finished."
For more information about Bromwich Hardy visit https://www.bromwichhardy.com/