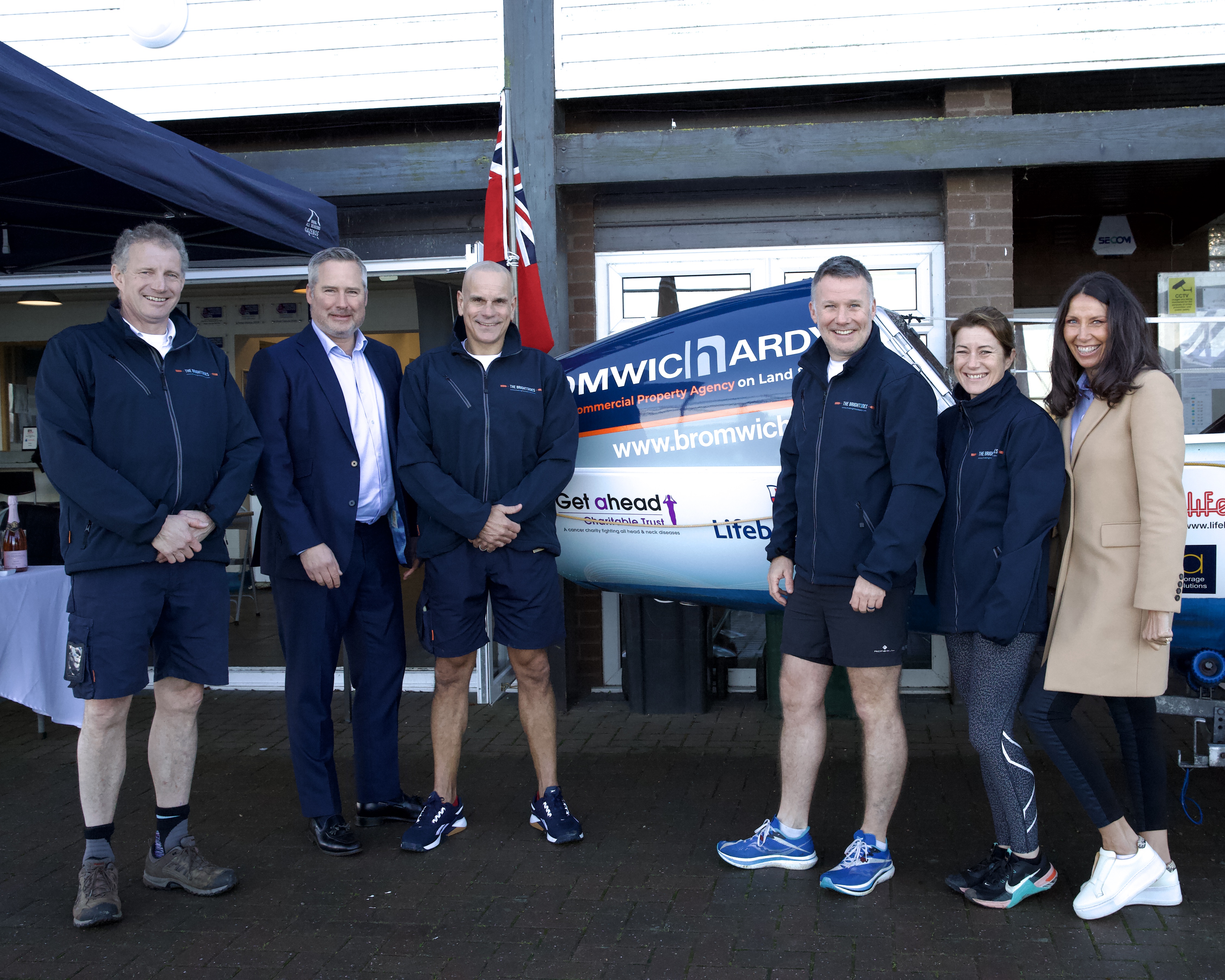 A leading Midlands business has given £20,000 backing to an inspirational bid to row across the Atlantic Ocean to raise cash for charity.
Award-winning Coventry commercial property agency Bromwich Hardy is sponsoring the Brightsides crew in their bid to row 3,000 miles unsupported from Gran Canaria to Barbados to raise cash for three charities.
Bromwich Hardy founding partner Tom Bromwich said he was delighted to be supporting the bid which will take to the water early in 2024.
Tom's sister Imogen Yeoman is one of the four rowers making up the Brightsides crew and will be raising money for the Midlands-based Get A-Head charity, which raises funds for research into head and neck diseases.
Tom, who is also chairman of Get A-Head, said he did not hesitate to throw Bromwich Hardy's weight behind the row – which was likely to take six weeks, see the team brave 40ft waves in 40C heat and take more 1.5million oar strokes.
"This is a fantastic test of strength and endurance which hopes to raise as much as £250,000 for three national charities. I'm used to Imogen doing some pretty extreme stuff such as Ironman events and the like, but this is undoubtedly her biggest challenge yet.
"When she told me she was raising funds for Get A-Head, which is a cause very close to our hearts because of a family history with thyroid cancer, I immediately offered Bromwich Hardy's full support. 
"The Brightsides row is entirely self-funded – so that all the money they raise can go to the good causes - and the team has already started the huge effort of preparing physically for the gruelling task which lies ahead. I cannot speak highly enough of the determination they are already showing to make a huge success of this."
Imogen, 48, who lives in Devon and has three sons, a step-daughter and a grandson, has previously rowed for Salcombe in Cornish Pilot Gigs and competed in the Cornish Gig Rowing World Championships representing Salcombe A and B crew.
She has completed a total of 15 marathons and one ultra-marathon as well as two full-distance Ironman courses, each involving a 2.4-mile swim, a 112-mile bicycle ride and a 26.22 mile run.
She said: "Everything about this challenge excites me, and I am beyond grateful to my crew mates for the opportunity and adventure of my lifetime. To be able to raise much-needed money for a cause as worthy as Get A-Head makes it all the more special.
"I am so lucky that I have the support of my family and friends - who mostly don't seem that surprised that this is my next adventure - as well as the knowledge of some very experienced seafarers to call upon. Living and working by the sea makes it all the more alluring.
"My children will be my inspiration throughout – they have taught me so much in terms of inner strength, resilience and good nature. I hope in turn that I may inspire them to make the most of every opportunity that comes their way."
The team – which also includes Duncan Nealon, Darren Ariss and Rod Adlington – will set off from Gran Canaria early in 2024. Each team member expects to lose 20 per cent of their body weight during the row, which will see them employ a two-hour shift pattern so that they can row 24 hours a day and sleep in 90-minute stints.
Alongside raising cash for Get A-Head the team will also be supporting the RNLI Lifeboats appeal and the Meningitis Now charity.
Duncan said: "This is an absolutely colossal challenge. We have all been involved in big projects before, but I think this eclipses anything we have each previously taken on individually. To have the support of Bromwich Hardy is a huge boost; both to us emotionally, and to our incredible charities financially. We are eternally grateful to Tom, Dawn and the entire Bromwich Hardy team, and are totally committed to doing them proud, as we leave no stone unturned in our preparations for a successful challenge."