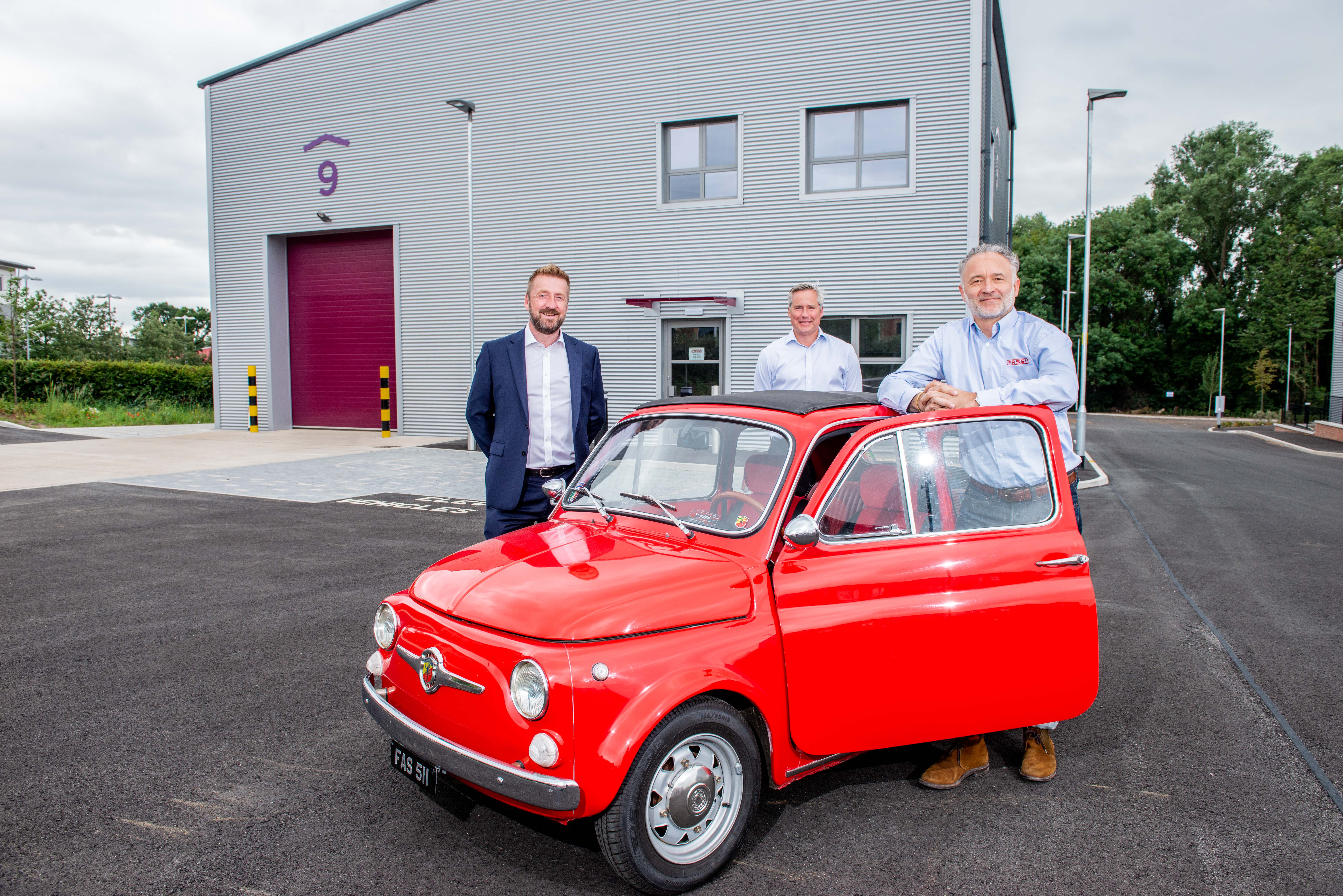 The UK distributor for the world's largest truck loader crane manufacturer is moving to state-of-the-art premises in Warwick.
Fassi UK is leaving its home for the last 25 years on the Heathcote Industrial Estate in the town to buy its own HQ at the £6 million development, known as T1300, off Plato Close in Tachbrook Park which is owned by property development and investment company AC Lloyd Commercial.
Plans are currently being drawn up for bespoke fit out of the 2,000 sq ft unit to create a mezzanine with offices and a warehouse and will be submitted to Warwick District Council.
The seven-strong staff are hoping to move in either at the end of 2020 or spring 2021 once the work has been completed providing planning permission is secured.
Leigh Carter, managing director of Fassi UK, said the company has grown steadily since being set-up in the UK in 1979.
He said: "We are an £18 million turnover business but we have been in the same rented unit for the last 25 years.
"Fassi manufacture and sell cranes in 60 countries and at our premises, we have our warehouse and our sales and after-care service is carried out by our national dealers throughout the UK.
"We have decided to invest in a building because we wanted a headquarters that would last for the future.
"These premises came available just around the corner and since our employees live locally, we didn't want to move too far away.
"It is a beautiful unit which has been built by a reputable developer in AC Lloyd so all the stars aligned.
"We're almost finished with the architect's drawings for our bespoke fit out and another attraction of moving to T1300 is that we will be one of the shareholders on the development which will mean we will be part of the management company and will have a say in getting things done and having more control." 
Mark Edwards, managing director of AC Lloyd Commercial which is based nearby on Tachbrook Park, said he was delighted to welcome Fassi UK to the site.
He said: "This development has proved really popular ever since we secured planning permission because there is a shortage of good quality units of this size in the area. 
"We have attracted businesses from a variety of sectors including education, IT, gaming and software providers which is great.
"The unit Fassi UK has bought will suit their needs perfectly and we hope will take their business to the next level in terms of attracting more customers."
Tom Bromwich, partner at commercial property specialist Bromwich Hardy who marketed the development, said: "The success of T1300 speaks for itself. Only one unit now remains available to purchase.
"Tachbrook Park is a proven location and, once again, our client AC Lloyd has delivered a much-needed, first-class development."