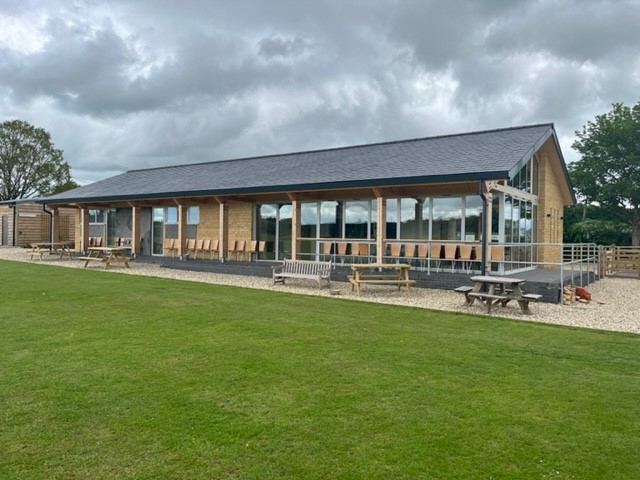 Former England cricket captain Mike Gatting has officially opened a Cotswold club's new pavilion – thanks to a key role played by award-winning commercial property agency Bromwich Hardy.
Ex Middlesex star Gatting cut the ribbon at Chipping Campden's new pavilion on a day which saw the club take on a team from the world-famous MCC.
Bromwich Hardy founding partner Richard Hardy was instrumental in making the new pavilion a reality after being called in by the club to offer his expert advice.
Richard said: "I was approached some years ago by the club's chairman Richard Postins to find ways of replacing their dilapidated pavilion, which had been bought second hand in 1972.
"Fortunately, there was an area of land on the edge of the playing field which was surplus to requirements and after lengthy discussions with Cotswold District Council planning department, the English Cricket Board and Sport England, planning consent was granted for the construction of three detached houses, following which a sale was agreed to Wychwood Homes.
"The club decided that they had the resources and the membership to construct the pavilion themselves and I am delighted to see that the end result provides a really attractive facility that will hugely enhance the club not only as a cricketing facility, but also a social hub for the community."
Richard Postins thanked Richard for his work with the club and added: "Without Richard Hardy, we would never have been able to bring our pavilion project to fruition. With his pragmatism, advice and a ready smile, he was able to help steer us to a successful conclusion."