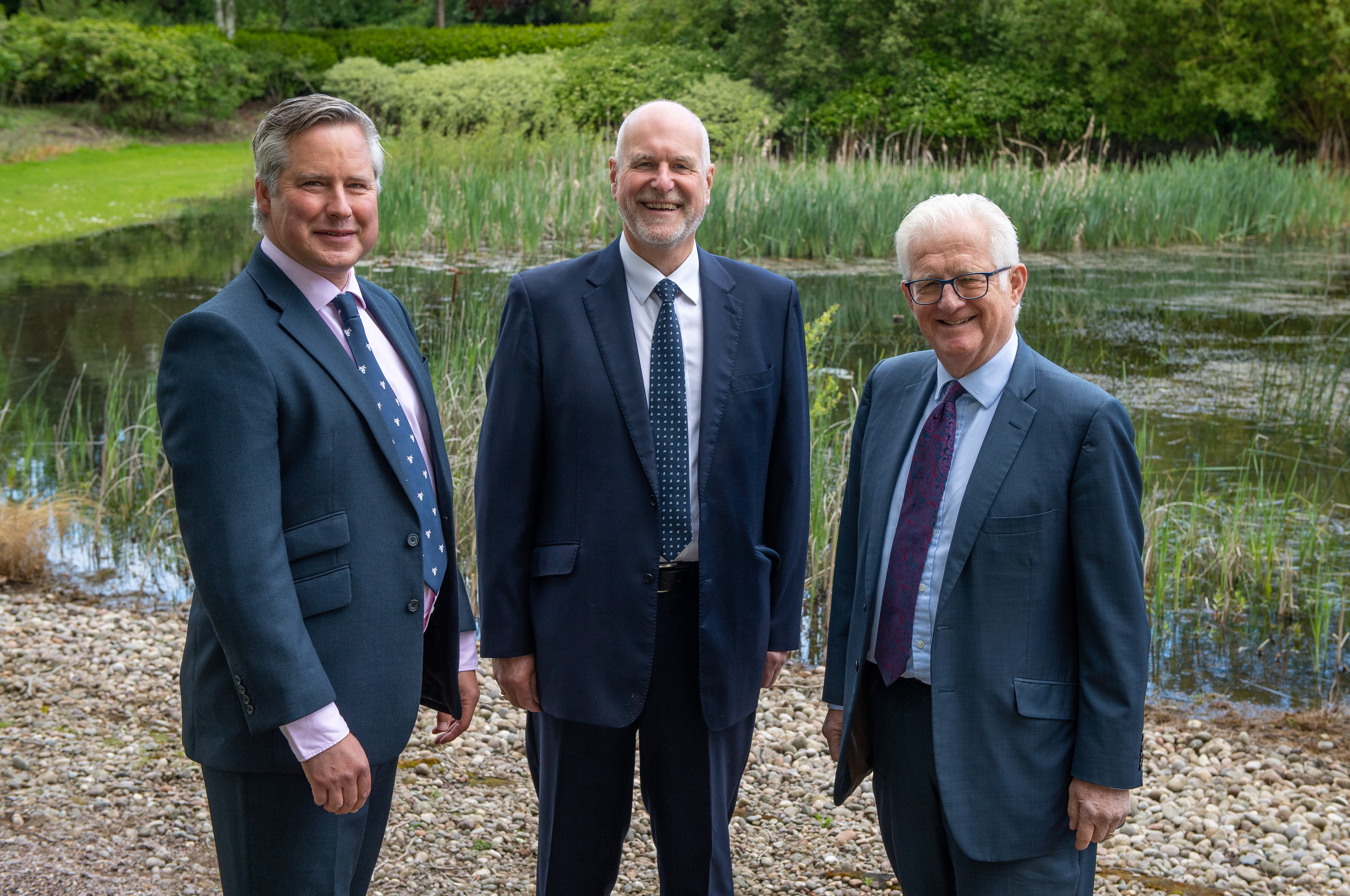 Award-winning commercial property agency Bromwich Hardy has strengthened its team by recruiting one of the region's most respected experts.
Charles Smith has joined the Coventry-based agency as a consultant having previously been managing director of the highly successful Boston Fieldgate consultancy.
Boston Fieldgate, which was based in Kenilworth but worked across the country, established a reputation as one of the leading independent commercial property advisers in the region over more than 20 years.
Tom Bromwich, Bromwich Hardy's founding partner, said he was delighted to welcome Charles to the team.
"It is hugely exciting to have someone with Charles' knowledge and experience joining us as we continue to expand and serve an ever-growing client base.
"There are few commercial property professionals in this region with Charles' deep understanding of our business, integrity or his range of contacts. As we emerge from the pandemic and the new business landscape starts to take shape, that experience and wisdom will be of huge benefit to our clients."
Charles, who joined Bromwich Hardy on July 1, has nearly 35 years' experience in commercial property and has advised an extensive range of businesses — from major PLCs to sole traders — working across commercial, education, healthcare and third sectors.
He said: "I am thrilled to be joining such a progressive, ambitious and commercially-driven firm as Bromwich Hardy. I've long been an admirer of the work they do and the results they deliver for their clients and relish the opportunity to work with them.
"There are some interesting times ahead in the commercial property sector and I can think of no better team than Bromwich Hardy to help guide our clients successfully through them."
Bromwich Hardy was revealed to be the ninth-best performing agency across the country in new EG Radius on-demand rankings last month. It has been named Warwickshire's most active agent by respected industry publication Estates Gazette for each of the last seven years.