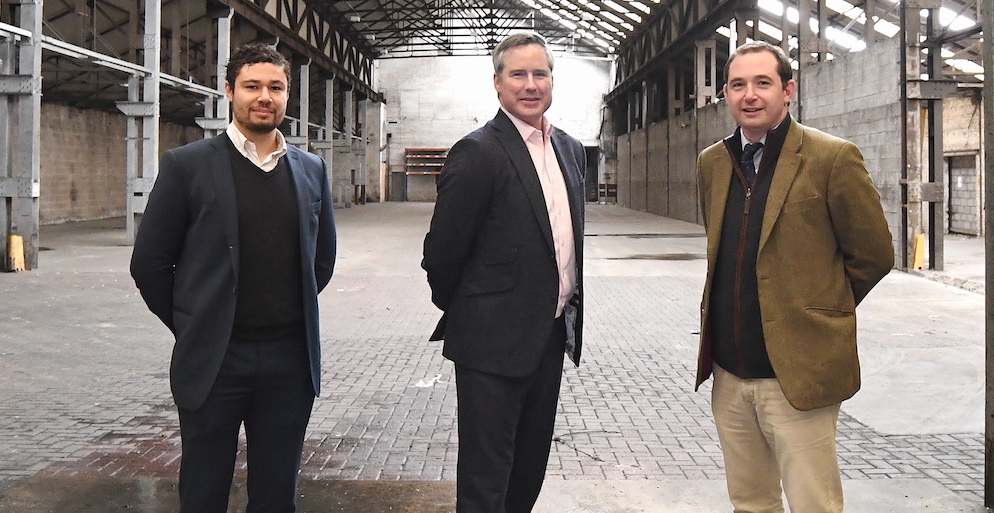 New life is being breathed into an industrial estate in a prime location in Coventry to open up new business and employment opportunities in the north of the city.
The Wigley Group has acquired six vacant units totalling around 65,000 sq ft which were formally occupied by Capitol Tiles on Albion Industrial Estate in Foleshill.

The Warwickshire-based property, development and construction company now owns around 40 per cent of the industrial estate and is initially carrying out extensive works on two of the units ahead of being let to new occupiers.

The adjoining two-storey units, both around 10,000 sq ft, front Endemere Road, off Lockhurst Lane, and are being refurbished by The Wigley Group to provide two trade counter units, with offices, storage and parking.

James Davies, managing director of The Wigley Group, said: "Albion Industrial Estate is a well-established and popular industrial estate in the north of Coventry with good access to the main road and motorway networks.

"There is great potential with the range of units that we have acquired and we are expecting strong interest within the trade counter market for the two which we are refurbishing to a high standard.

"We continue to seek out new investment and development opportunities throughout the Midlands and are delighted to have added this collection of units to our portfolio which we hope will benefit the industrial estate and local economy."

The two units under refurbishment are now being marketed on behalf of The Wigley Group by Bromwich Hardy and Avison Young.

Tom Bromwich, partner at Bromwich Hardy, said: "This acquisition offers The Wigley Group a great opportunity to add value to the buildings through refurbishment and reletting, and when there continues to be a chronic shortage of commercial property and land in Coventry and the surrounds as has been demonstrated many times.

"We are pleased to be immediately marketing the front two trade counter buildings which are undergoing refurbishment, and are confident new tenants will be found shortly."

The largest of the six units is a warehouse of 30,000 sq ft, including storage and office accommodation, with a further two neighbouring units of around 3,000 sq ft and 6,000 sq ft which would be suitable for logistics and storage.

Further details regarding the available leaseholds are available by contacting us or Avison Young.