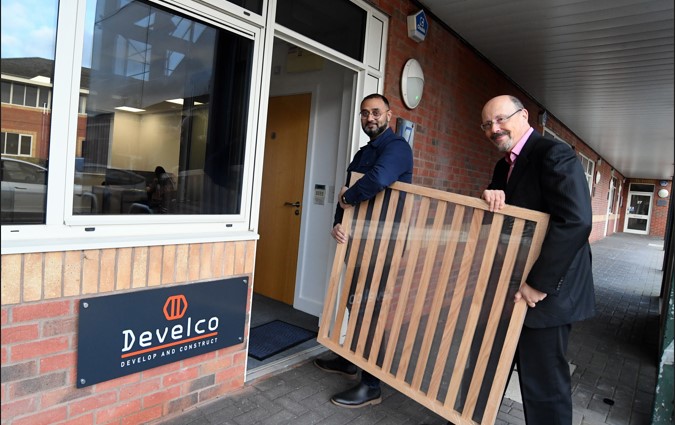 A specialist interiors company is moving into its first professional premises to continue its growth, thanks to Bromwich Hardy.
Graduate surveyor Mark Booth struck the deal which sees Develco move onto Athena Court in Tachbrook Park – the second successful letting we've secured at the Leamington Spa site in the last two months.
Pav Rainu, who set up Develco which specialises in commercial and residential construction and refurbishments, said the site ticked all his boxes.
"I had been looking at offices for six-to-eight months throughout Leamington but nothing really met all our needs.
"This location at Athena Court is ideal because it is near the motorway which is important since we're a nationwide contractor and the offices are perfect for our needs because as we are growing, we are dealing with bigger companies and we can now hold meetings.
"We are also planning to take on two trainee apprentices in quantity surveying and project managing and potentially a site-based carpenter so it is great to have the space to recruit them and provide training here."
Mark said: "I am delighted to have been able to help Pav out with such a good deal on a good site.
"This deal adds to our long history of successful lettings at Athena Court and we look forward to this continuing into the future. We now have four quality suites available and would urge anyone interested to contact me as soon as possible."
Athena Court is owned and managed by Warwick-based AC Lloyd Commercial. Property asset manager Tony Hargreave, said: "The area remains buoyant and the size of the units mean it is ideal for businesses such as Pav's who are expanding but don't want to grow too fast too soon.
"We have let these offices to Develco for three years and I wish Pav and his team the best of luck in their new home."