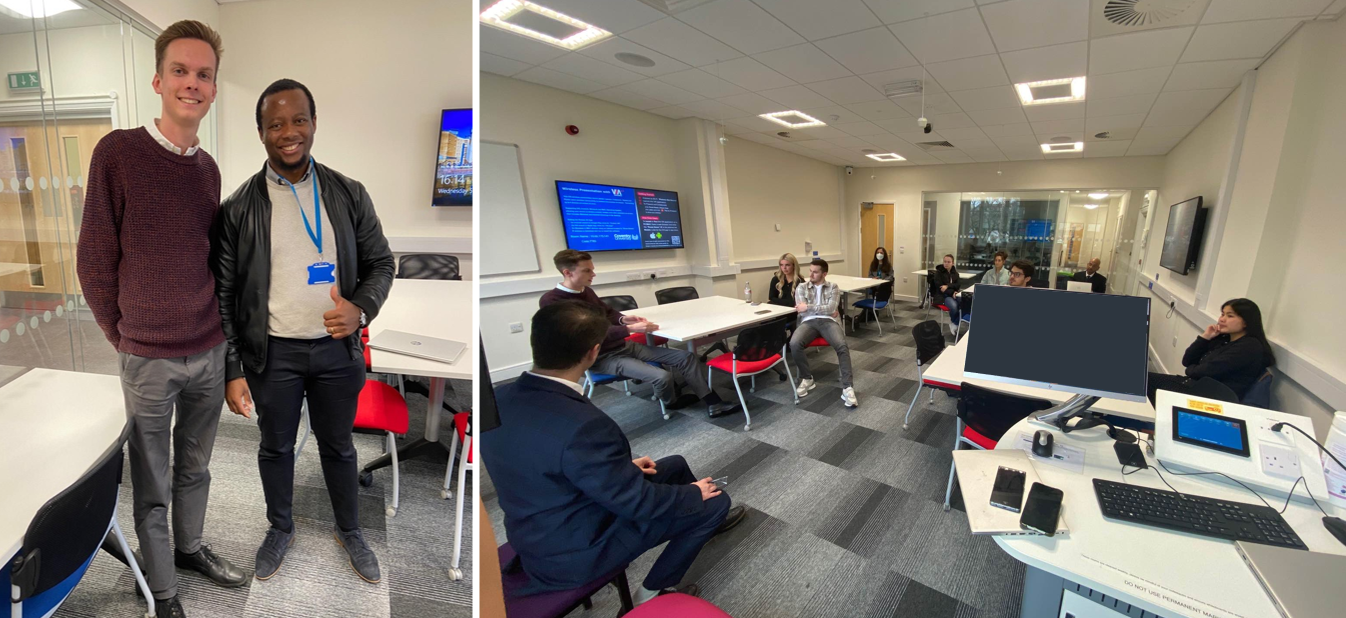 Our graduate surveyor Mark Booth went back to university for the day – to tell students on his old course how it helped him land a job with Bromwich Hardy.
Mark was invited to speak to students on Coventry University's Business Management course to give them an insight into the world of work and how landing a placement with Bromwich Hardy during his studies eventually led to a full-time job.
Mark is one of a number of students we have been able to employ after initially offering them placements as part of our long-term relationship with Coventry University.
Mark said: "I was thrilled to be asked back to speak to the latest students on the course I studied at Coventry and to be able to share my experience of getting the placement and how that led to the graduate job.
"We also discussed how my experiences in my job related to any modules we studied on the course and I passed on some general tips about applying for jobs and what employers are looking for.
"I said one of the most important things is your personality and proving that you're a team player and someone that people will get along with."