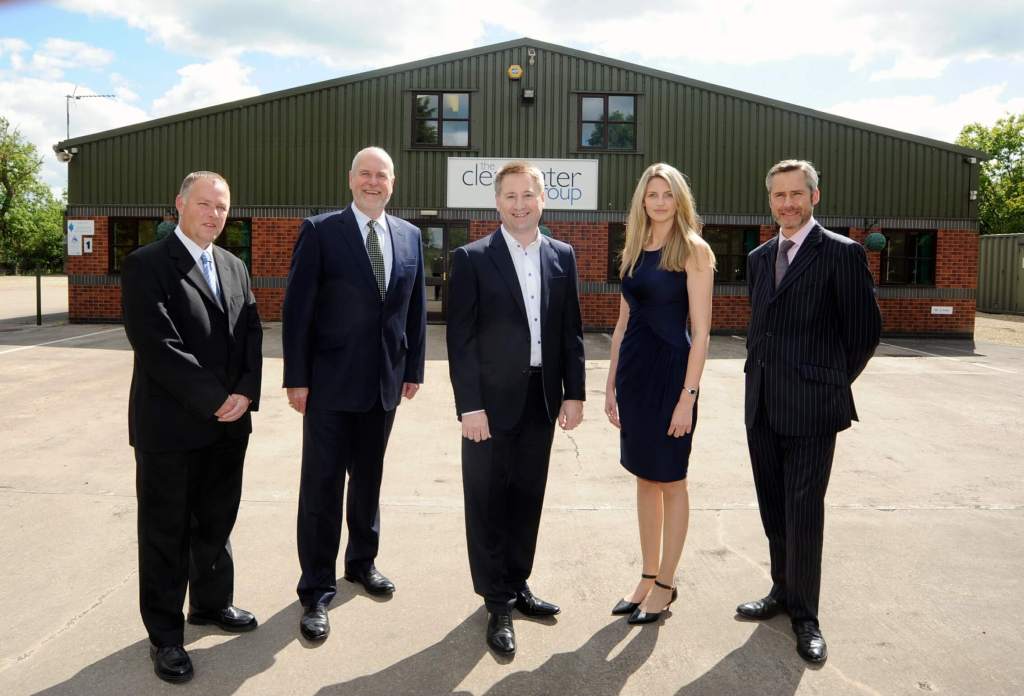 A leading business park and development site in South Warwickshire has been placed on the market.
The Clearwater Business Park, just outside Southam, has been developed over the last 10 years by businessman Roger Allen, managing director of the Clearwater Group

The group developed ground-breaking water recovery technology in 2012 after 30 years of working with aerospace and automotive manufacturers separating paint and many other process fluids.

And now, in light of rising water costs, the firm, which was founded in 1981, has developed technology to aid the long-term development of water recovery in residential and commercial applications.

Its headquarters is just one of three buildings on the 6.7 acre site on the Welsh Road at Southam, while there is consent to develop two more industrial and office units each of 7,500 sq ft.

Allen, who owns several companies across the UK, said the sale had been brought about by the changing work patters in the business and the need to grow.

He said: "All businesses evolve and as Clearwater and the services we provide have developed, we have found ourselves based out of our client's premises right across the UK so the need for a larger unit has lessened.

"We see considerable growth in our commercial, industrial and residential operations, but the pattern of our work has changed.

"But we have developed Clearwater Business Park over the last decade to a very high quality and it offers a very good opportunity for a property or investment firm. Not only is there a well-established tenant, but there is a newly-completed building which can be let as a whole or two self-contained units.

"We have consent for two further buildings and there is plenty of space for potential expansion. What drew us to the site – its potential, location, parking, ease of travel and great connections – are exactly the qualities which we believe will appeal to potential purchasers."

Clearwater Park is being marketed by Bromwich Hardy and Boston Fieldgate for £2.35 million.

Charles Smith, of Boston Fieldgate, added: "Clearwater has done a very good job in developing this site and it still has great potential for further development and we are expecting considerable interest.

"It is unusual to find such a high-quality development with growth potential in a lovely rural location yet so well connected."

For more information contact Tom Bromwich of Bromwich Hardy on 02476 308901 or Charles Smith of Boston Fieldgate on 01926 852199.

Left to right: Glyn Cadwallader (Site Manager), Charles Smith (Boston Fieldgate), Roger Allen (Clearwater Group), Lianne Bishop (Company Secretary, Clearwater Group), Tom Bromwich (Bromwich Hardy).