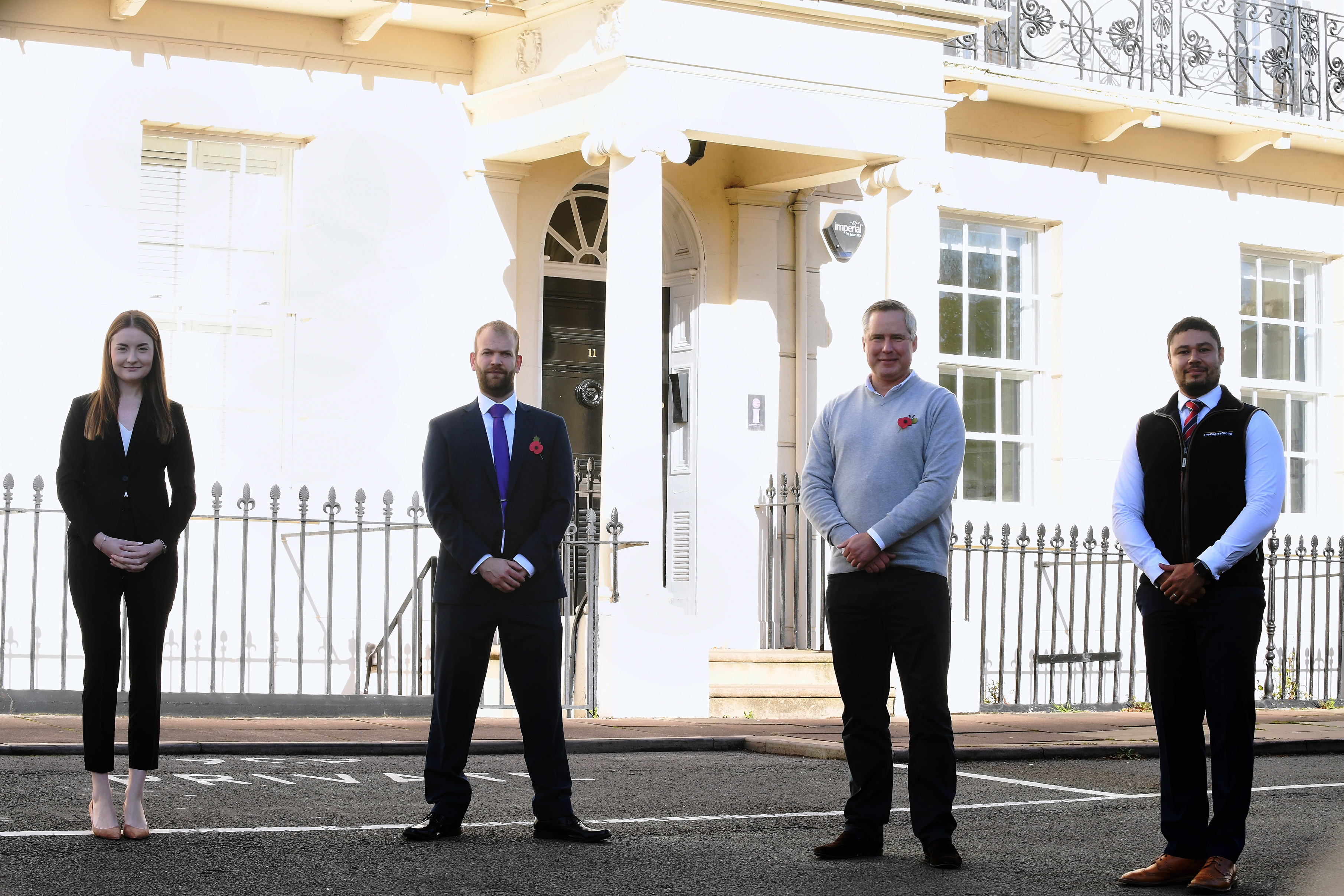 A Grade II-Listed Regency building in the centre of Leamington Spa in Warwickshire will be converted into high-quality, flexible office space after being acquired by Midlands-based property investment company The Wigley Group.
The six-storey Number 11 Waterloo Place on Warwick Street will undergo a major internal refurbishment to create modern office space with meeting rooms and other facilities available on terms that will cater for companies that have made changes to working practices post-Covid.
The first tenants will be able to move in early in 2022 and among them will be law firm JG Poole & Co LLP.
The building is part of an early 19th century terrace of former houses that is said to be named in honour of the Duke of Wellington who visited Leamington Spa in 1827, eight years after his defeat of Napoleon Bonaparte in the Battle of Waterloo.
The Wigley Group acquired the building for £870,000 from The Independent Association of Prep Schools, who were represented by Coventry-based Bromwich Hardy.
Louis Washington-Smith, director of estates at The Wigley Group, said: "The pandemic has led to a major shift in the way people work, and employers and employees are looking to more flexible patterns, which includes finding hybrid working spaces that can, among other things, reduce the need for commuting to large central offices.
"Waterloo Place is a superb property in a wonderful central location with an interesting historical link, and can facilitate that transition to less traditional working practices.
"It's very different to the majority of our portfolio, and we hope that this small diversification of our own business will help to support other businesses as they continue to adapt and bounce back from the challenges of the past two years."
Tom Bromwich, founding partner at Bromwich Hardy, said: "We are seeing a growing demand for office space which is flexible and allows employees to work in a new way and this will certainly fit that bill. 
"The refurbishment will create a stunning office space ideally suited to the post-pandemic market. It could not be better located, with Leamington Spa becoming an increasingly important commercial centre."