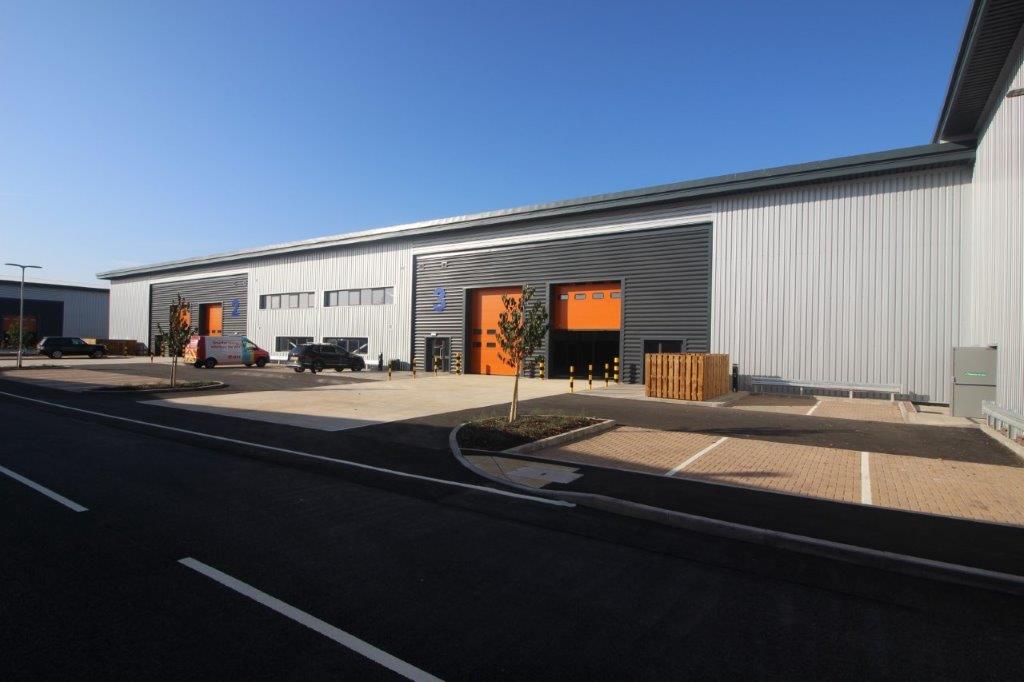 Award-winning commercial property specialist Bromwich Hardy has let the last remaining unit at a prestigious Coventry business park.
The agency has concluded a deal to lease the unit at the purpose-built Blue Ribbon Park at Foleshill to plastics specialist and rooflight manufacturer Brett Martin Daylight Systems.
The company is moving into Unit 3 at the park after concluding a ten-year deal for the 11,225 sq ft site with Bromwich Hardy graduate surveyor Sam Cooper.
The park - which is also home to composite material and ballistic armour firm Advanced Composites UK, interior décor firm Pretty Little Home and e-commerce fulfilment experts Pack Smart – is now fully occupied.
Sam said the deal reflected a growing return to activity across the commercial property market.
"As we emerge from the pandemic we are seeing a growing demand for high-quality accommodation which has been designed to meet all the demands of the modern business environment.
"Blue Ribbon Park ticks all the right boxes in every respect. It is built to the highest quality, superbly located and serviced to the best standards. That is why it has attracted such an excellent range of companies.
"It also demonstrates the need for more developments of this type across our region, particularly as companies finally start to turn their attention to more long-term planning now that the immediate threat of more restrictions seems to have passed."
John Carey, of Brett Martin Daylight Systems, said: "After conducting many searches of property over the last 18 months, we found one that was perfectly located to suit our requirements. With just two miles between our new site at Blue Ribbon and our state of the art manufacturing facilities in Aldermans Green it is a fantastic investment that will meet our immediate future demands.
"We must also mention the fact that the interior building lighting is all supplied by natural daylight in the form of GRP rooflights, a product we manufacture, and we will therefore enjoy the health, wellbeing and cost benefits associated with operating and running the building over our contracted term."
Bromwich Hardy is joint agent for Blue Ribbon Park with Gerald Eve, which also manages the site on behalf of owners the Harmsworth Pooled Property Unit Trust.
Elizabeth Mellalieu, of Gerald Eve, said: "We are delighted to have secured such an excellent tenant in Brett Martin and look forward to following the continued success of all the firms now at Blue Ribbon into the future."
It is the latest success for Coventry-based Bromwich Hardy, which consistently features at the top of the rankings for most successful commercial property agencies both in the West Midlands region and further afield.
 For more information about Bromwich Hardy visit www.bromwichhardy.com