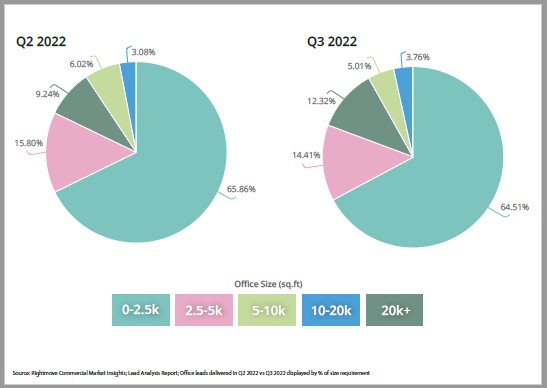 A leading commercial property expert says demand for high-quality larger office space is surging as companies rethink their accommodation in the wake of the rise in hybrid working
Tom Bromwich says latest data shows there has been a significant rise in demand for offices of 20,000 sq ft or more across Warwickshire in the latest quarter.
Tom, founding partner at award-winning Coventry agency Bromwich Hardy, says the figures also reveal a general rise in interest in offices of 5,000 sq ft or more.
"There is no doubt that these figures reflect a growing trend across the commercial office market right across the region. We are seeing more and more companies rethinking their accommodation to focus on quality and enhanced office culture in the wake of the pandemic.
"It's becoming increasingly important that businesses make their office space as attractive as possible for their staff, to build back a solid office presence and help them recruit and retain the best staff."
The data – from Rightmove Commercial Market Insights – show demand for space over 20,000 sq ft rose from 9.24 per cent in the second quarter of the year to 12.32 per cent for quarter three.
Demand for all offices over 5,000 sq ft rose from 18.34 per cent in quarter two to 21.09 per cent in the third quarter.
Tom added: "Although these figures are for Warwickshire, they are reflected in our experience across the wider region and also further afield.
"Businesses are increasingly focused on finding high-quality accommodation and upgrading their office environment. With the rise in hybrid working has come a clear policy shift from businesses to invest in creating workplaces where their staff want to be and can thrive.
"We are also seeing a much greater demand for office space which meets green and environmental standards. As the energy crisis continues and with the need for companies to start reporting their environmental credentials, I have no doubt that this will continue.
"Any accommodation which offers the most cost-effective energy solutions and is future-proofed to help meet Net Zero targets is attracting considerable interest.
"There were some who predicted the office was dead during the Covid crisis, but the evidence shows how far wide of the mark such claims were."