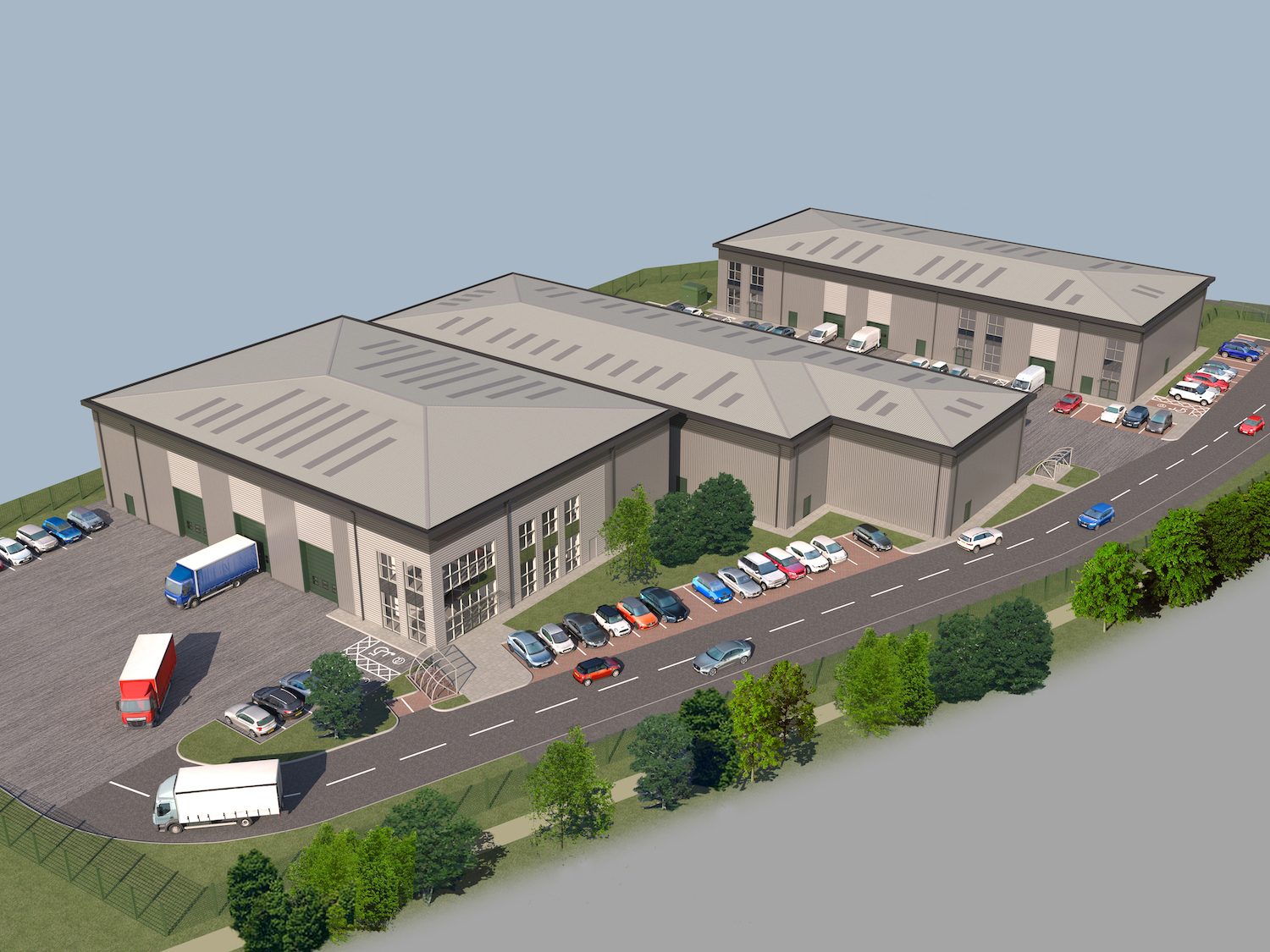 A pioneering development of nine high-quality business units will offer much-needed new commercial space in the heart of Warwickshire which could help create up to 100 new jobs, a leading commercial property expert says.
Tom Bromwich says the 42,000 sq ft Southam Park development at Kineton Road Industrial estate in Southam - the first to be brought forward by the Warwickshire Property and Development Group (WPDG) – is exactly what the region needs to meet growing demand for modern, purpose-built commercial space.
Tom, founding partner at Coventry-based Bromwich Hardy, said the agency had been appointed sole agents by WDPG, Warwickshire County Council's newly-formed property delivery company, after a competitive tendering process.
"This is a really exciting opportunity for existing local companies and those looking to move into the area to lease space which has been specifically designed to meet the needs of modern businesses.
"The scheme will provide nine units of between 1,900 - 15,000 sq ft on land which has been unused for a number of years and will be particularly suited to small to medium sized enterprises who are either starting up or looking for expansion space.
"The site is an allocated employment site and WDPG will be submitting a planning application for the scheme imminently. The units will benefit from excellent specification and be highly energy efficient. Each of the units can be fitted out to the tenants' own requirements and the location at the heart of the nation's motorway network cannot be beaten.
"The area is desperately short of new commercial units and we are anticipating the highest levels of interest in this site, particularly since the units will be of such high standard and so eco-friendly. They are scheduled to be available in the second quarter of 2023 but we would urge anyone interested to contact us without delay."
Tom said Bromwich Hardy was thrilled to have won the contract to be sole agent for WPDG.
"In terms of the commercial market, new development is desperately needed if we are going to satisfy demand and create the conditions the business community needs to thrive for years to come. It is hugely rewarding to have won this contract and we look forward to a long and successful relationship with WPDG."
Rob Andrews, senior development manager at WPDG, said: "We are delighted to be able to bring this new scheme to market and to be working with Bromwich Hardy in doing so.
"This scheme marks an exciting milestone for us as the first to be signed off, but more importantly meets our key objectives of bringing new investment and jobs to the county and helping our SMEs thrive and expand."
Bromwich Hardy is one of the country's leading independent agencies, regularly featuring at the top of industry league tables in Coventry, the West Midlands and further afield.
For more information about Southam Park visit https://www.bromwichhardy.com/propertyInfo/2233/