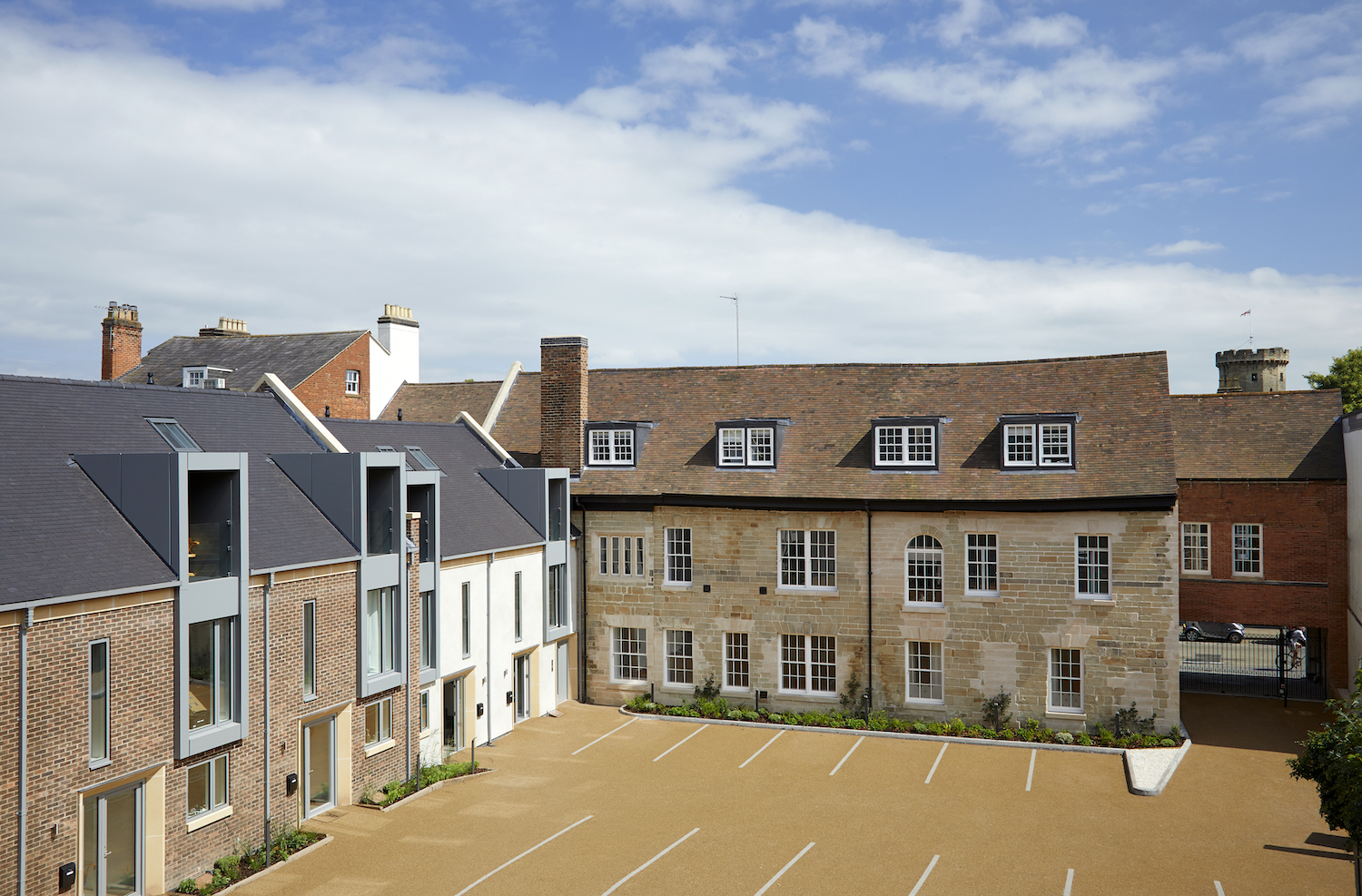 A former inn at the historic heart of Warwick is enjoying a new lease of life as 21st century homes – with experts from a Coventry commercial property agency playing a leading role.

Jury Place, which was formerly the Lord Leyster Hotel, was sympathetically restored by TAG Urban Properties, who stripped away 20th century additions to reveal original stonework dating back to medieval times.
The historic building now houses 10 stunning apartments with shops on the ground floor, while 10 new mews-style town houses have been created behind it.
Commercial property specialist Bromwich Hardy is now managing the site on behalf of Jury Place Warwick.
Partner Dawn Cooper said: "The restoration of Jury Place is stunning, and we are delighted to play our part in looking after this piece of Warwick's history for years to come.
"Stripping it back to the Elizabethan stonework revealed some brilliant bits of history, including markings on the stone wall which are thought to be where knights stopped to sharpen their swords as they passed.
"The new homes offer the absolute best of 21st century living standards while still being firmly anchored in the rich history of Warwick."
Denise Boom, of Jury Place Warwick, said: "We have been very impressed so far with Bromwich Hardy's performance and professionalism. 
"Everyone we have worked with has been efficient, professional and nice to work with, and we have every confidence in the top-class property management service Bromwich Hardy is providing for us at Jury Place." 
The building dates back to the 1500s and was originally known as Jury Street House. It has been an inn since Elizabethan times and has undergone numerous alterations and renovations over the years.
It was significantly expanded in the 20th century and during World War II was requisitioned for use by the US Army.
The developers demolished those 20th century additions and have created new modern homes which preserve the character and original features of the 16th century building.
For more information about Jury Place, contact Bromwich Hardy on 02476 308900 or visit www.bromwichhardy.com