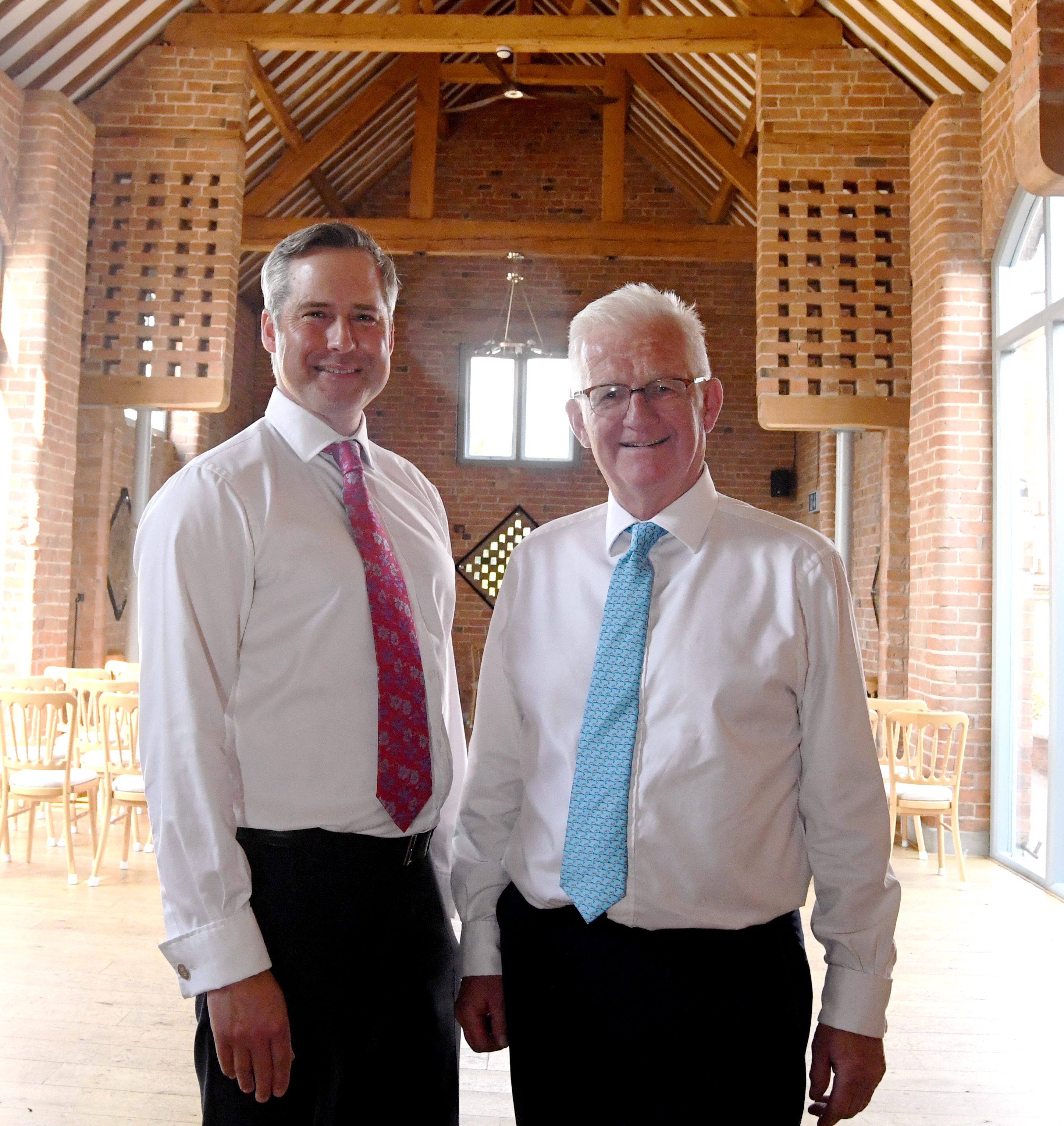 One of the region's most respected commercial property experts has announced his retirement.
Richard Hardy – co-founder of award-winning Coventry-based agency Bromwich Hardy – is stepping down from his day-to-day involvement with the agency although he will continue to act for it as a consultant.
Richard, who started work in October 1971 as a trainee surveyor at GH Bayley and Sons in Cheltenham, said he had enjoyed every day of his professional life – and in particular the last 13 years since founding Bromwich Hardy with Tom Bromwich.
"I have been lucky to meet some wonderful people and work with fantastic colleagues during every stage of my career," said Richard.
"But the period since Tom and I founded Bromwich Hardy in 2008 has been a real highlight – and provided some of the happiest and most successful of times, even though we have had the financial crisis and Covid to negotiate.
"We started as a small agency with just five people and now have a team of 15 which consistently tops the deals tables and ranks alongside, and often above, the big national agencies.
"It has been a real delight to watch the agency flourish and to have played my part in bringing together such an excellent team, which I know will go from strength to strength in the years to come. I am delighted that I will continue to be involved with them on a consultancy basis."
Richard moved to London in May 1974 to work for Watney Mann and Truman brewers as an estates surveyor, spending time in Isleworth, Victoria and Brighton.
He qualified as a chartered surveyor in 1976 having successfully completed a correspondence course with the College of Estate Management.
He subsequently returned to the Midlands, joining John Staite and Sons as assistant to the senior partner, Stephen Evans, rising through the ranks to becoming an equity partner in 1984.
Richard said: "The business was sold to Prudential Property Services in 1988 but corporate life didn't suit so in February 1990 I set up Evans and Hardy with Stephen Evans. We then merged with Peter Bromwich and Company before Tom and I formed Bromwich Hardy in 2008, just in time for the financial crisis to bring everything crashing down."
Richard, who lives in Stratford-upon-Avon and was High Sheriff of Warwickshire in 2010, said his best deal had been the sale of Warwick's King's High School on an unconditional basis.
He has provided corporate property advice for a number of multi-national companies, notably Volvo Group UK Ltd and its subsidiaries, and specialised in landlord and tenant matters together with acquisitions and disposals throughout the UK.
Richard also acted for a number of public bodies, including Warwickshire County Council and The Warwickshire College Group, in disposing of land for residential development and is a trustee of a number of charities.
Tom Bromwich said: "Richard is not just one of the most knowledgeable and trusted professionals I have ever worked with, he is a gentleman through and through.
"I have been fortunate not only to count Richard as a trusted business partner, from whom I have learned a huge amount, but also as a friend. His wisdom and integrity are second to none and have been fundamental in shaping the way Bromwich Hardy does business. It is good to know that we can still call on that knowledge on a consultancy basis.
"We wish him a long, happy and healthy retirement and I know that a great many people across our industry will echo our sentiments."