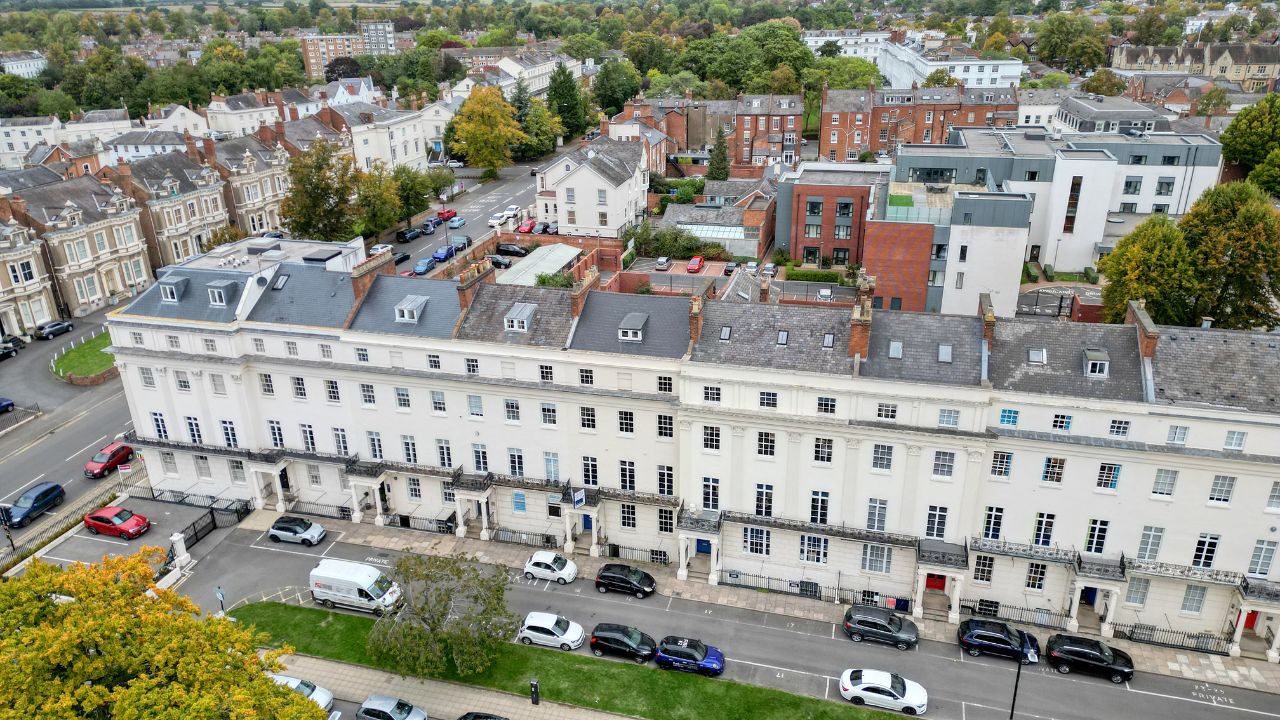 The office market continues to defy the sceptics who warned of its demise in the wake of the pandemic, award-winning commercial property agency Bromwich Hardy says.
Bromwich Hardy founding partner Tom Bromwich says the agency has recently completed two deals for neighbouring properties in Leamington Spa in the latest indication that there is still plenty of life in the market.
Tom said the deals – for 15 and 19 Waterloo Place – underlined the demand for high-quality and well-located space which has proved a common theme since Covid restrictions were lifted.
Award-winning architects Design Buro are moving into 15 Waterloo Place, whilst expanding law firm Thomas Flavell and Sons is relocating to 19 Waterloo Place in a move which will consolidate its operations.
Both are five-storey offices in a Grade II listed Regency terrace and include ample allocated parking.
Tom said the deals showed that companies of all shapes and sizes remained eager to find well-appointed offices which met their business needs and also offered staff and clients a high-quality experience.
"Since the pandemic, it has become increasingly important that staff feel comfortable returning back to work in offices and we have seen a sustained flight to quality in the office market as a result.
"These offices in the centre of Leamington Spa are a perfect example of just that. They give considerable flexibility in terms of the space on offer, are in the heart of a thriving and attractive town and provide a first-class working environment for staff.
"They are on the doorstep of the town centre, which is home to all the amenities you could wish for, including some wonderful businesses, cafes and restaurants, which make returning to the office to work a much more enjoyable prospect after the isolation of the Covid lockdowns.
"These are exactly the sort of offices which are still in high demand in town centres across the Midlands despite many 'experts' predicting a gloomy future for our towns as a result of changes to working habits brought about by Covid."
Cherry Elliott, head of property at Higgs LLP, completed the legal work on both properties on behalf of the freeholder.
Bromwich Hardy is one of the country's largest independent commercial property agencies, regularly featuring in independent lists of the most active firms in the industry. 
It was named earlier this year as the most active agent for Warwickshire for the ninth year running as part of the 2022 Annual EG Radius awards and won four awards from industry data experts CoStar for its work in Coventry and Warwickshire.