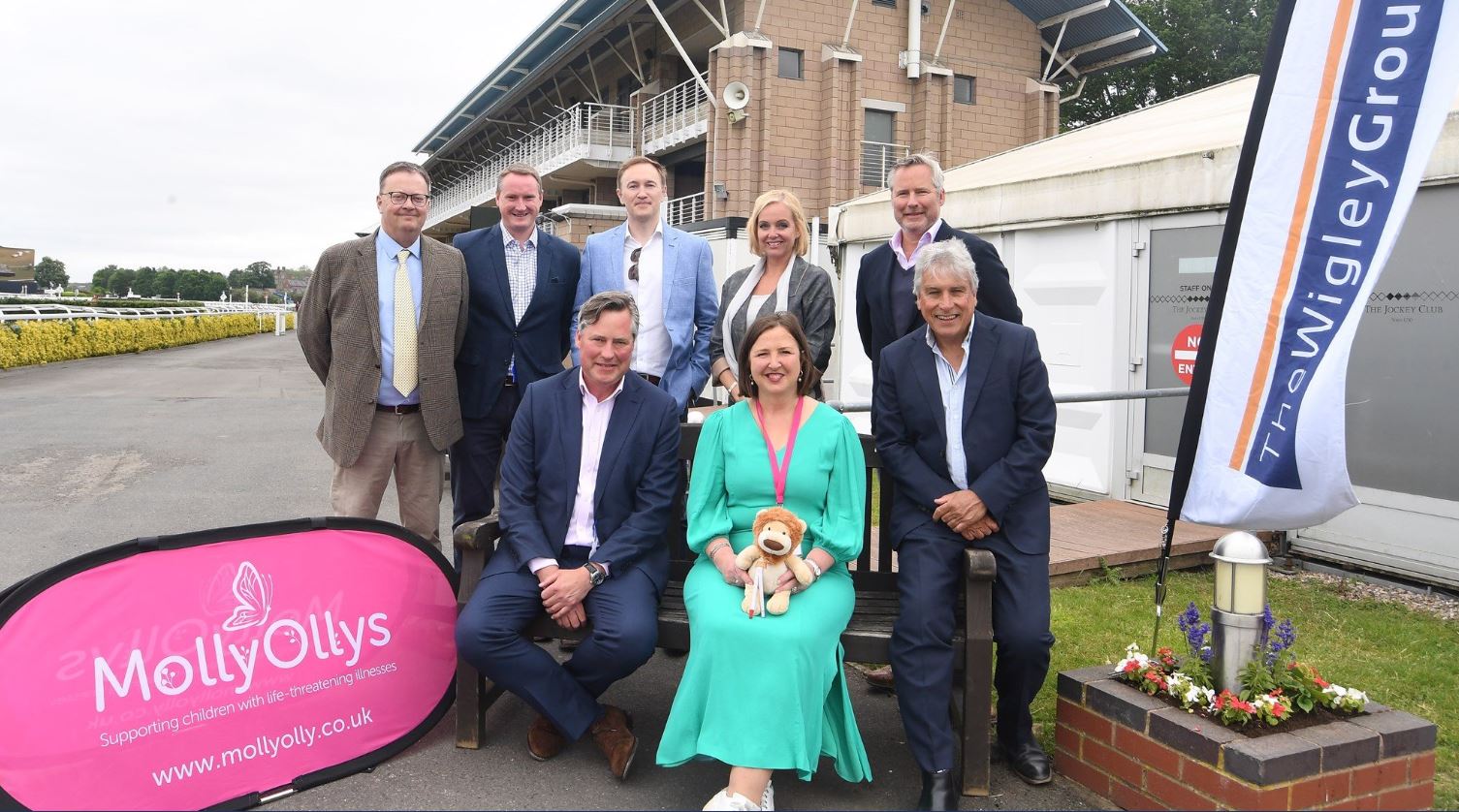 We were delighted to support the Wigley Property Raceday as a race sponsor – and thrilled that the day raised more than £22,000 for a children's charity launched in memory of a little girl from Warwick.
We joined our colleagues from The Wigley Group and around 170 property professionals for the 2022/23 Jump Racing Season Finale at Warwick Racecourse.
The event raised money through race sponsorship, an auction, and a meal, whilst there was also a keynote speech from legendary broadcaster John Inverdale.
The proceeds have been donated to Molly Ollys Wishes, which was set-up by Rachel and Tim Ollerenshaw following the tragic death of their eight-year-old daughter Molly from a rare kidney cancer.
Funds will go towards its work providing emotional support for children with life-threatening illnesses and their families by delivering wishes and donating therapeutic toys and books to children both directly and through hospitals across the UK.
James Davies, chief executive officer at property, development and construction company The Wigley Group, said: "This was not only a fantastic opportunity to watch the jump racing season finale but a great day raising money for a brilliant local charity.
"We've always been keen to support charities and organisations in our local area and I am thrilled we have been able to provide this donation to Molly Ollys to support their work in helping children with terminal and life-threatening illnesses.
"I would like to extend my thanks to all of our generous sponsors and supporters for making this day such a huge success."
Rachel Ollerenshaw added: "Molly Ollys is very grateful to The Wigley Group for choosing us as their charity for this year's Wigley Property Raceday.
"We cannot stress the significance of this type of events, they are very important to raise both awareness and funds with a new audience of corporates and individuals.
"Funds are very much needed at the moment as we are seeing a sharp increase in demand for all of our services at a time when fundraising is challenging. Thank you to everyone involved."
Bromwich Hardy founding partner Tom Bromwich said: "We had a terrific day in great company and to have helped raise so much money for such a worthy cause is the real icing on the cake. This is a fantastic initiative by The Wigley Group and it was our pleasure to play our part."
Other sponsors included ehB Residential, Brookbanks, Fisher German, and Thompson Property & Risk Services.
Catesby Estates, Rosconn Group, AC Lloyd, Deeley Group, Newton LDP, Manor Oak Homes, and Taylor Wimpey also supported by booking tables to the event.