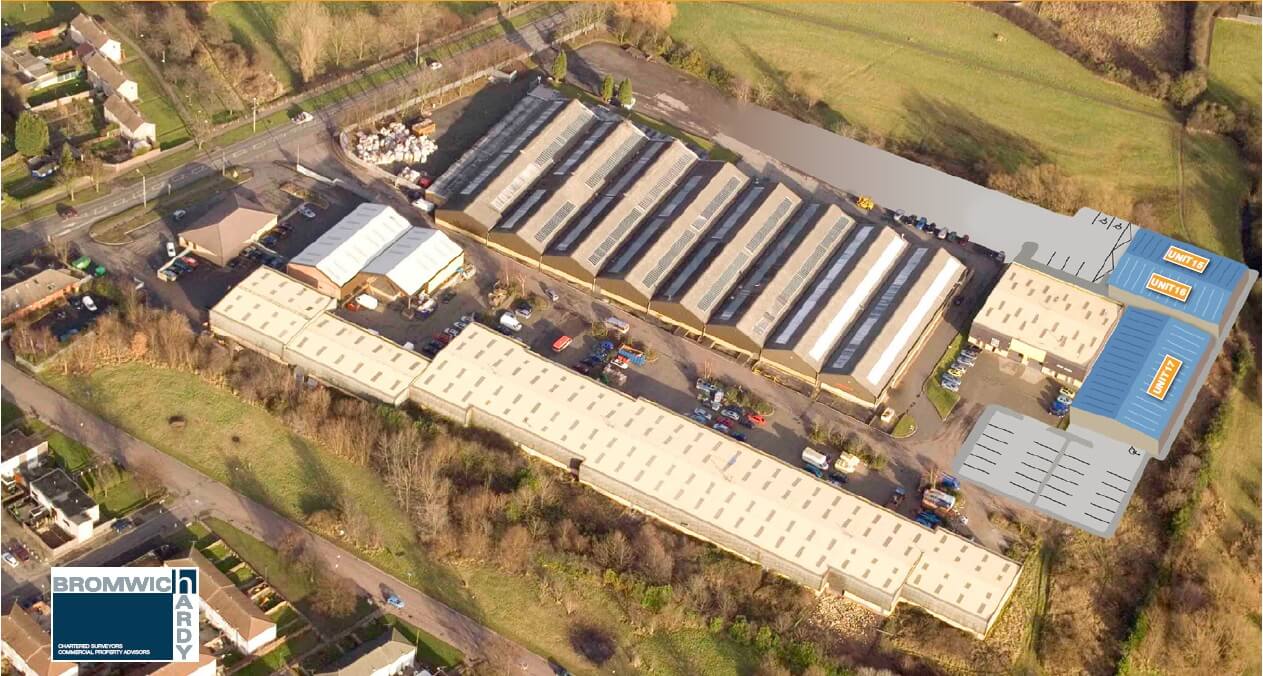 Bromwich Hardy have managed to secure new tenancies totalling over 45,000 sq. ft. for long standing client The Wigley Group at Henley Industrial Park.  There are currently two new units under construction totalling 16,000 sq. ft. due to be completed soon.
Richard Sidaway comments: –

"This shows that good quality industrial space in Coventry is in high demand and with the imminent completion of another 16,000 sq. ft. new build high quality industrial space by The Wigley Group we look forward to welcoming more businesses to the area".

For any further information on the new builds please contact the Bromwich Hardy team on 02476 308900.