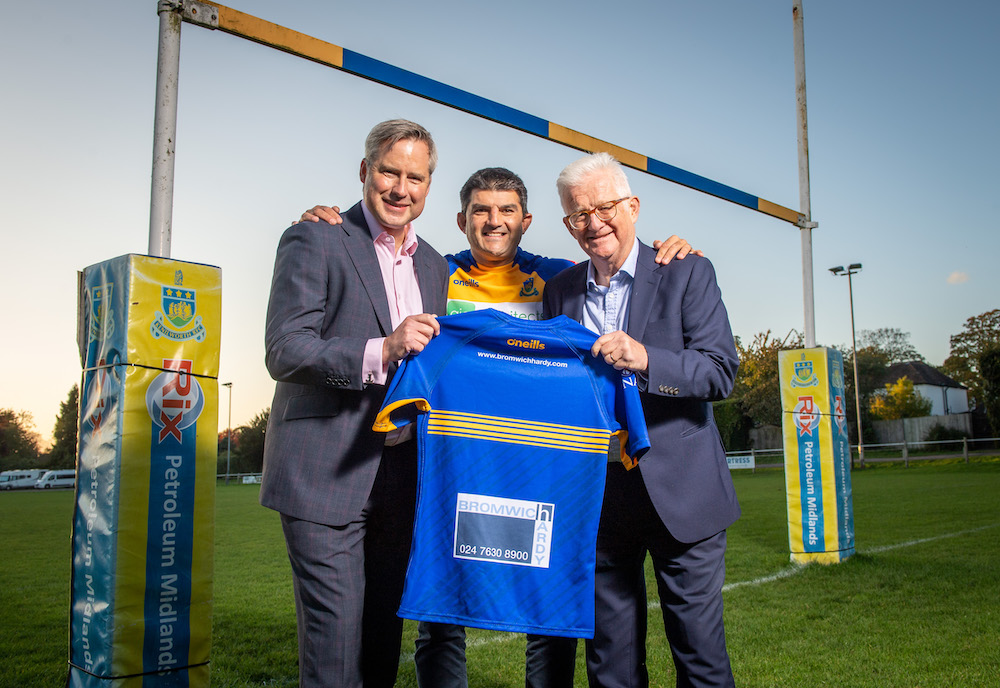 An award-winning Midlands commercial property specialist has thrown its weight behind a table-topping rugby club with a new sponsorship deal.
Coventry-based Bromwich Hardy has signed up to be joint shirt sponsor of Kenilworth Rugby Club for this season in a move which strengthens the company's 20-year association with the club.

Kenilworth, who play in Midlands 1 West, are currently top of the table after a superb start to the season which has seen them win six of their first seven games after clinching promotion last year.

Bromwich Hardy founding partner Richard Hardy said the company was delighted with the deal.

"We have been involved with Kenilworth both on and off the pitch for the last 20 years in one form or another, and this new sponsorship is the perfect fit for both the club and ourselves.

"They are a thriving community club, which plays the game at all levels with the sort of passion and commitment we admire, whilst never losing sight of the traditional values of rugby.

"We are delighted to build on the long-standing relationship we have enjoyed over two decades by agreeing this new deal and look forward to another successful season on the field for the club."

Kenilworth director of rugby Jai Purewal said Bromwich Hardy's long-running support was hugely appreciated by everyone connected with the club.

"It is a pleasure to work alongside such a successful company who have been great supporters of this club for many years."

Bromwich Hardy has just been named the most active agent in Warwickshire by leading trade publication Estates Gazette for the sixth year running.