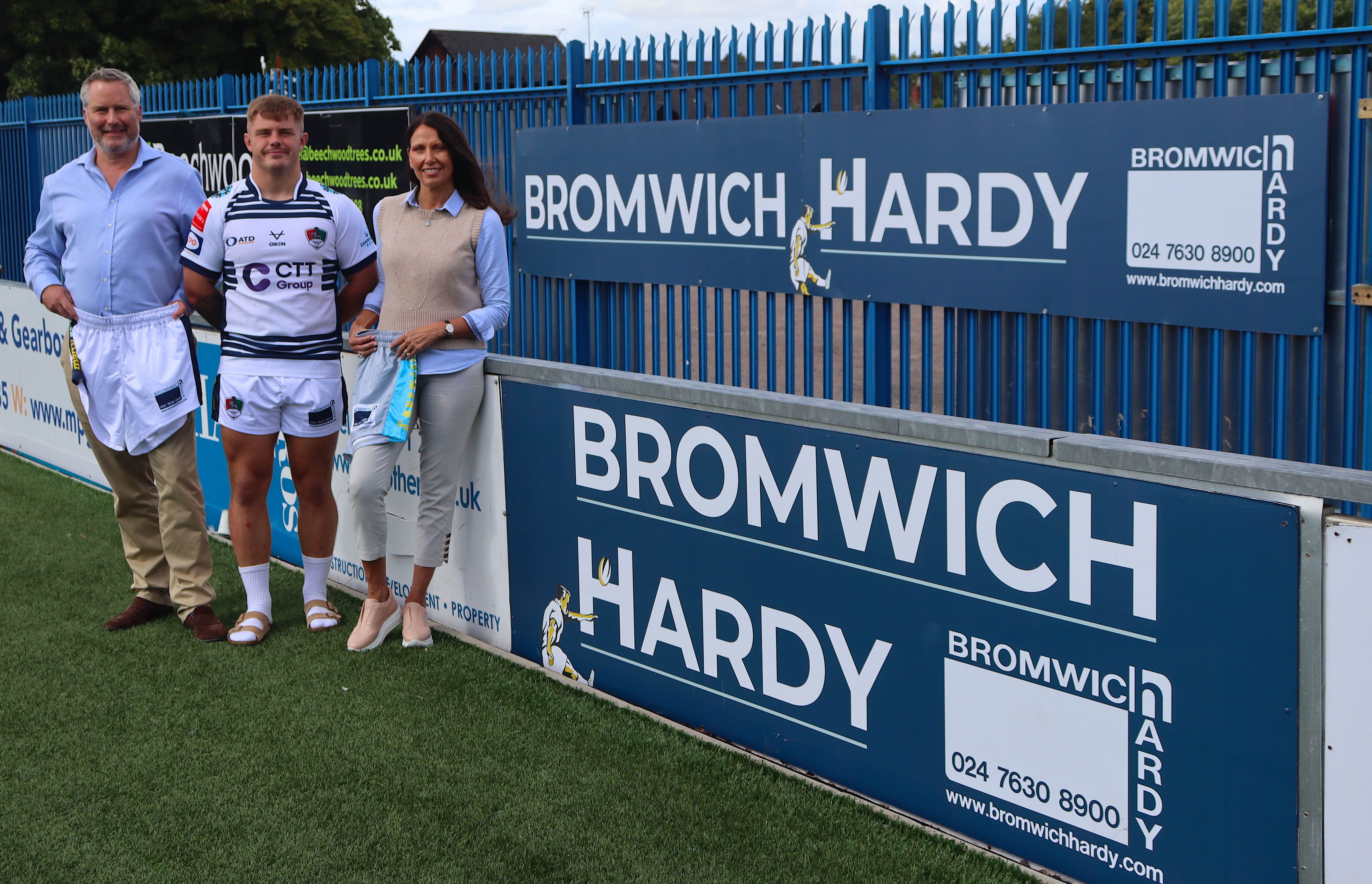 Award-winning commercial property agency Bromwich Hardy has strengthened its support of Coventry Rugby Club with a major new sponsorship deal.
The Coventry-based agency has agreed a deal to become one of the Championship club's main sponsors – appearing on the players' shorts and also sponsoring first team hooker Jordon Poole.
Bromwich Hardy founding partner Tom Bromwich said he was delighted to extend and deepen the agency's sponsorship of the club, which is celebrating its 150th anniversary this season.
"Coventry Rugby is a very special club and this is a very special season for them, so we are delighted to be continuing our association.
"The club plays a huge role in promoting Coventry and the region in general and represents the very best of our city in sporting terms. Bromwich Hardy has been a keen supporter of rugby for many years and our partnership with Coventry is something we are very proud of.
"We are looking forward to a wonderful season full of success both on and off the pitch."
Matt Cannon, general manager of Coventry Rugby, said: "Tom, Dawn Cooper and the wider team at Bromwich Hardy have become great friends of Coventry Rugby. 
"It's brilliant seeing them each game in the Formation Media Marquee and seeing the relationship grow season upon season. Having Bromwich Hardy as shorts sponsor, player sponsor of Jordon Poole and increasing their presence through ground branding demonstrates the strength of the relationship and the commitment to work together for many seasons to come."  
Bromwich Hardy is one of the country's leading independent commercial property agencies, regularly featuring at the top of industry leaderboard tables.