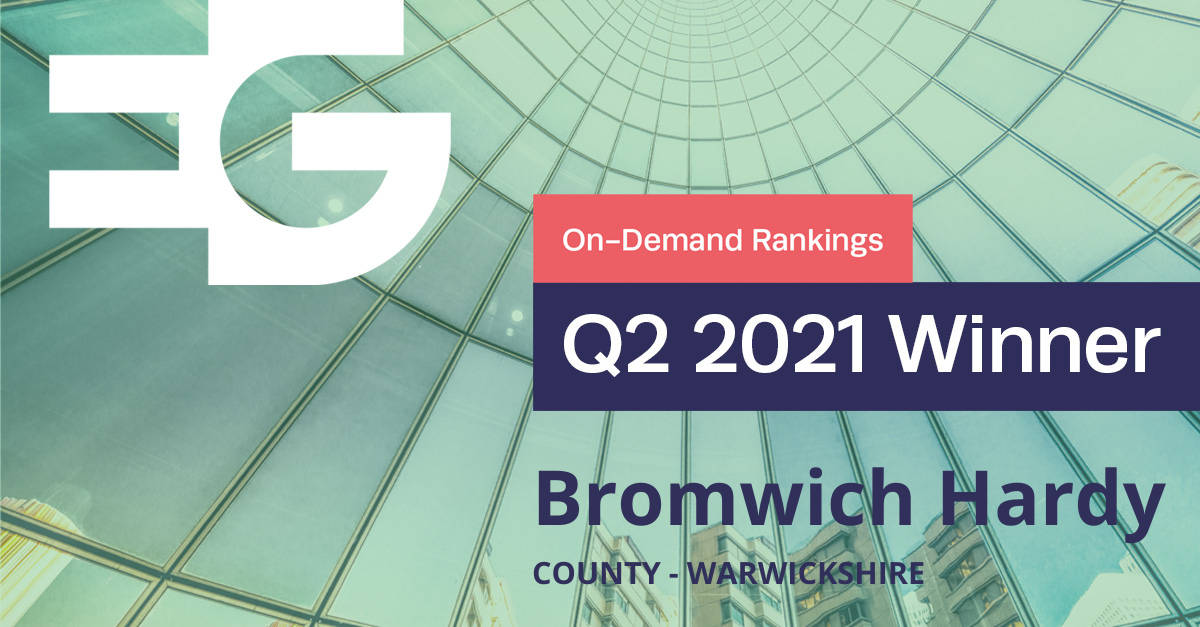 New figures show Bromwich Hardy continuing to top the charts for the most active agents in Warwickshire.
The statistics released by Estates Gazette show Bromwich Hardy has extended its lead at the top of the leaderboard of the most active agents in Warwickshire for the first eight months of the year.
We've so far transacted 431,710 sq ft of space – more than twice that of CBRE at 203,663 sq ft. The top five is rounded out by Colliers International, which has acted on 87,081 sq ft, John Truslove, on 47,827 sq ft, and BNP Paribas Real Estate, on 21,815 sq ft.
The figures also show that in quarter two – from April 1 to June 30 – Bromwich Hardy also topped the Warwickshire league table. We concluded deals on 65,814 sq ft of space across the three months – nearly double that of our closest rival John Truslove.
We also appear in the top ranking agents for the West Midlands and Yorkshire & Humberside regions as well as Leicestershire and West Yorkshire counties.
Tom Bromwich, Bromwich Hardy founding partner, said: "We are delighted that these figures reflect our success as a firm which gets results. Our fantastic team work non-stop to ensure the best outcomes for our clients and our years of experience is paying dividends in the current market.
"It is also wonderful to see that we are now operating in all corners of the UK and developing a truly national presence on the commercial property market."