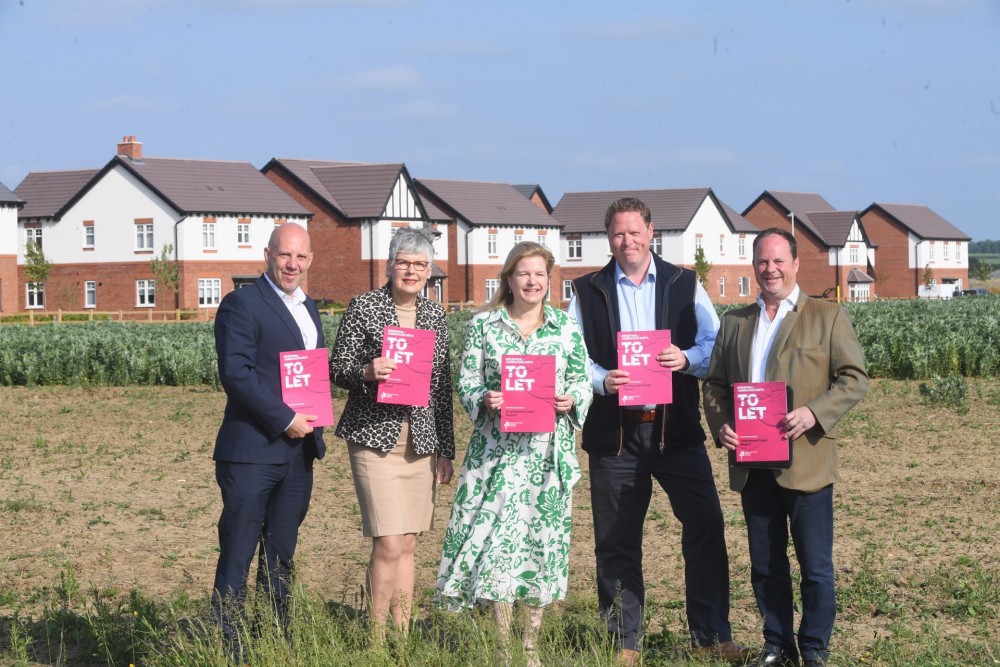 A major new report has been launched by C&W Chamber of Commerce highlighting the issues surrounding the region's economic growth and its shortage of employment land – with Bromwich Hardy playing a leading role.
Our partner David Penn – a member of the Chamber Employment Land Panel – was one of the experts involved in drawing up the report, which says that companies in the region are struggling to find adequate and affordable space which is holding them back from expansion. 
The report says that this is causing a lag in the local economy, preventing new jobs being created and causing some inward investors to move into other regions due to a lack of options in Coventry and Warwickshire.
David said: "It's been clear that we've had a chronic shortage of land for jobs for many years. There has been insufficient construction of factories and warehouses of all sizes and insufficient land for storage uses such as haulage, wood yards, coach companies, waste and recycling, builders' merchants, timber merchants and many others.
"This is at the same time as strong demand for such uses, particularly since Covid because of higher levels of online shopping and direct delivery.
"Those sites that have been allocated through Local Authority Local Plans have inevitably been taken up in bulk for large scale logistics, leaving very little for the development of buildings for small to medium-sized companies." 
The Chamber is hoping the report will begin a cross-regional conversation to address the issue so that Coventry and Warwickshire is geared up with the right space to create the right jobs for the city's and the county's workforce. 
Corin Crane, chief executive of the Coventry & Warwickshire Chamber of Commerce, said: "As a Chamber of Commerce, we understand the vital role that employment land plays in driving the economy, creating quality jobs, and attracting new investment.
"By ensuring a sufficient supply of employment land, we can foster an environment where businesses in Coventry and Warwickshire can expand and thrive.
"This, in turn, leads to the creation of new job opportunities across various sectors, providing income and stability for individuals and families in our region. The availability of employment land enables businesses to scale up their operations, innovate, and contribute to the local economy by generating tax revenue.
"In addition to economic benefits, employment land can also support the green and net-zero agenda. By strategically designing and developing employment sites with sustainability in mind, we can minimise environmental impacts, reduce carbon emissions, and promote eco-friendly practices among businesses.
"This aligns with the broader national and international efforts to combat climate change and transition to a greener, more sustainable future.
"It is vital we resolve the critical matter of employment land supply and the provision of commercial premises for all sectors of our economy. This needs to be done through a co-ordinated, cross-boundary, cross-authority approach.
"This is now reaching a crucial phase because it is stifling the opportunities of businesses to expand and boost our local economy as well as attract inward investors who are choosing to locate in neighbouring counties where there is a greater supply of infrastructure-ready employment land of all types.
"After consulting our members and partners on the Local Plans of our Local Authorities, District and Borough Councils, we have summarised our initial findings in this new report which includes proposals on a unified approach to tackling these urgent issues and suggesting ways of resolving some of the time-sensitive employment land problems that the area is currently facing.
"On the back of the report, we want to ensure that we bring everyone together to make sure that employment land is front and centre of future development plans for the whole region."