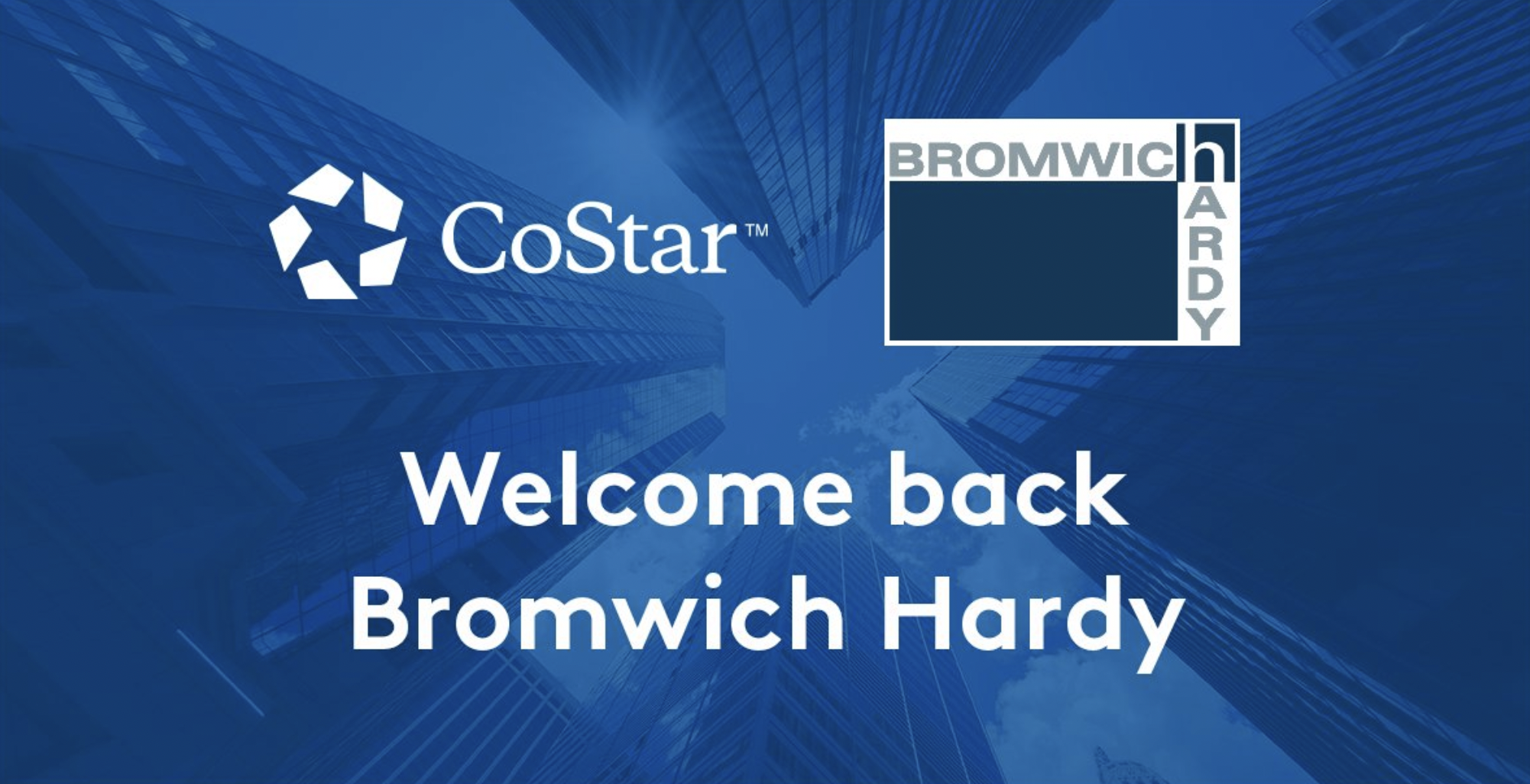 We're delighted to announce that we are once again joining forces with commercial property data experts CoStar.
Bromwich Hardy has signed a deal with CoStar which will see us receive their in-depth and expert market analysis and insights on a long-term basis. 
Founding partner Tom Bromwich said the move was excellent news for our clients and the firm.
"We are excited to be CoStar customers once again. Access to CoStar supports the business with in-depth and accurate market information, helping us deliver the best advice to our clients across the UK. 
"The platform is intuitive and easy-to-use, enabling us to pull information into well-presented and digestible reports. We look forward to our ongoing partnership."
Matthew Green, European managing director for CoStar, said: "It is fantastic to start 2022 by welcoming back Bromwich Hardy to CoStar and we will work hard to ensure they get value from our data platform. 
"The firm clearly recognises the importance of having access to market data and market-leading technology, and we are very pleased to welcome yet another important full-service real estate consultancy back to CoStar."