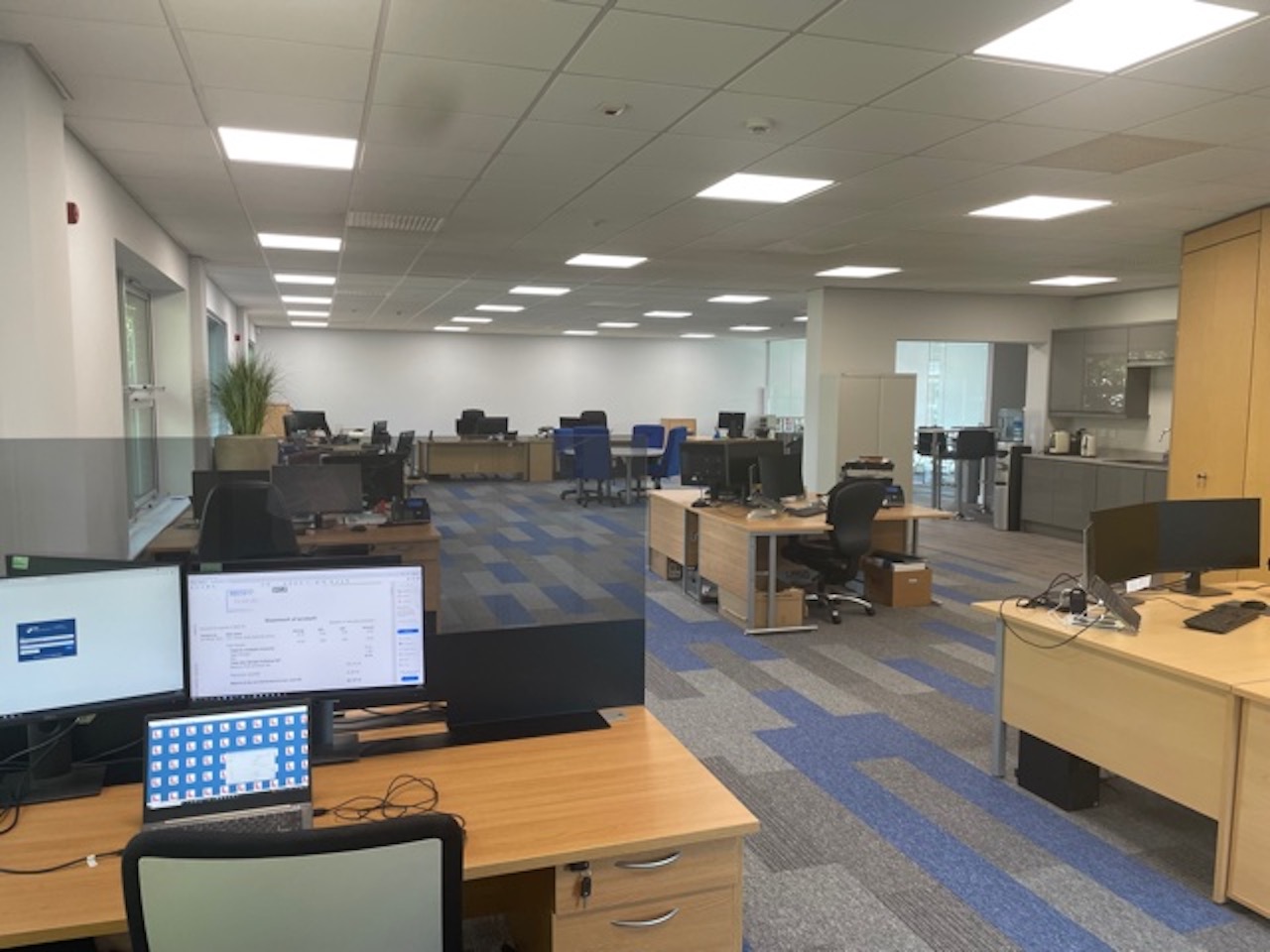 Award-winning Coventry commercial property specialist Bromwich Hardy has doubled in size after a big office expansion.
The flourishing agency has extended into an adjoining office at its base at the Cobalt Centre on Middlemarch Business Park in a move which will help it meet its ambitions for growth.
Bromwich Hardy partner Dawn Cooper said the expansion, which had been carried out throughout the summer, reflected the agency's continued focus on long-term success.
"This move has enabled us to double our office space, improve the facilities we have here and also future-proof the office so that it can remain our home for years to come even as we continue to grow.
"We have had a hugely successful year to date – outperforming many of our bigger rivals and concluding deals all over the country – and we want to be able to continue on this trajectory in the long-term.
"The expansion means we now have an extra boardroom, dedicated space for team meetings, a more welcoming reception area and a kitchen and breakout area for staff.
"It also means we have the space to be able to take two placement students every year as part of our longstanding arrangement with Coventry University rather than just one.
"We are delighted with the extra space and look forward to be able to make the full use of it as we continue to grow in the coming years."
The agency consistently features at the top of the rankings for most successful commercial property agencies in the region, and also further afield.
Statistics released by Estates Gazette show Bromwich Hardy clearly at the top of the leaderboard of the most active agents in Warwickshire having transacted 509,274 sq ft of space so far this year.
The figure is more than twice that of its nearest rival. The figures also show that in quarter two – from April 1 to June 30 – Bromwich Hardy topped the Warwickshire league table with 65,814 sq ft of space across the three months – nearly double that of its closest rival.
Bromwich Hardy also appears in the top ranking agents for the West Midlands and Yorkshire & Humberside regions as well as Leicestershire and West Yorkshire counties.  
For more information about Bromwich Hardy visit www.bromwichhardy.com