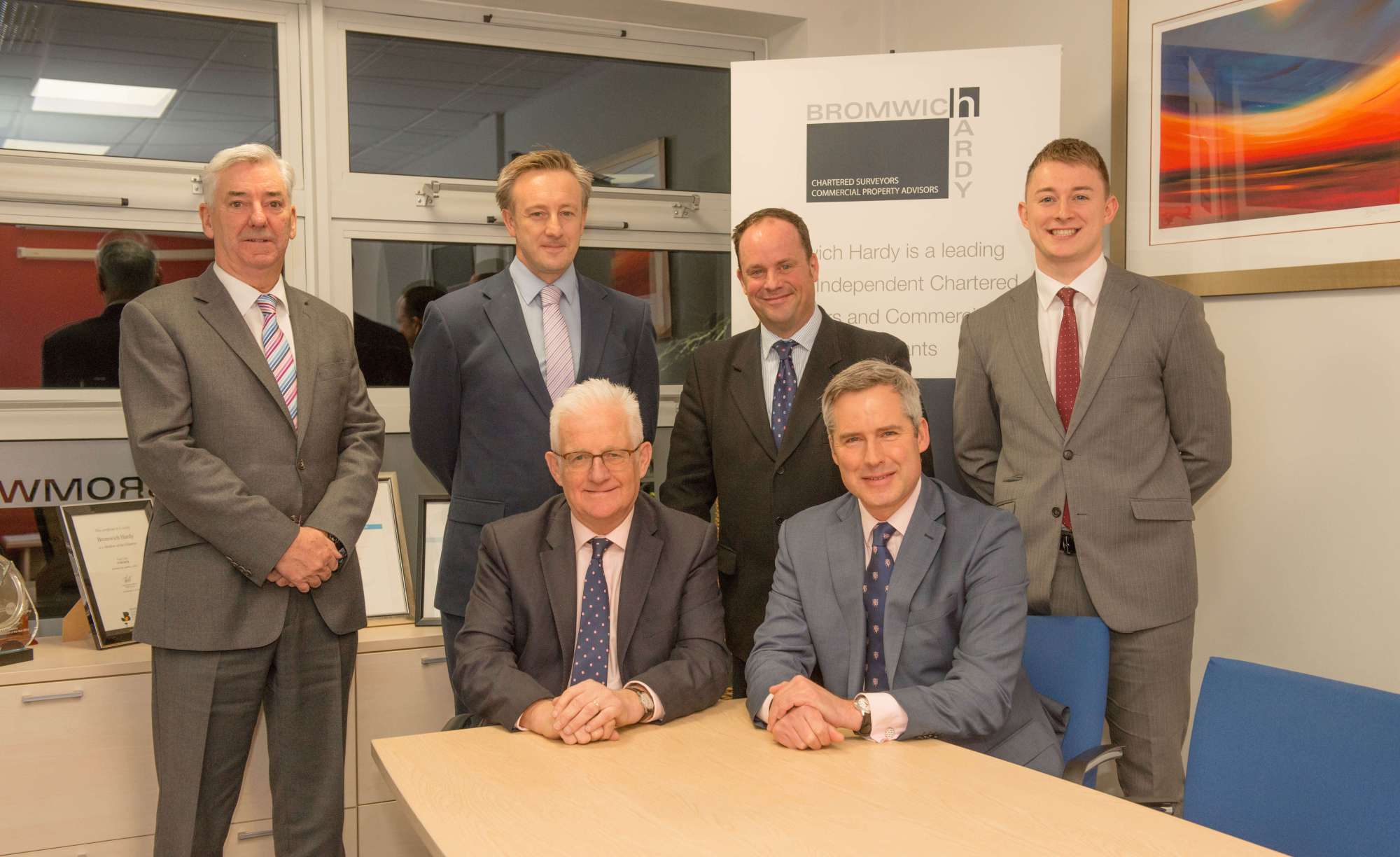 An award-winning Midlands-based firm of chartered surveyors believes the growing regional economy will continue to drive demand – and could lead to a second record year.
Bromwich Hardy, based at Middlemarch Business Park, Coventry has recorded its most successful year since being founded in 2008

The company, which employs 10 staff, saw a record number of instructions and has a new Partner while two senior members of staff have just scooped major awards.

Co-founder Tom Bromwich has been crowned Dealmaker of the Year in Warwickshire while James Brookes landed the same title for the West Midlands in the EGI Awards.

In addition, Brookes and Richard Sidaway have both qualified as Chartered surveyors, having successfully completed their Assessments of Professional Competence meaning the firm now boasts six fully qualified chartered surveyors

Bromwich believes the success of the region looks set to continue as demand is high in most sectors.

"There is no question that the success of the Coventry and Warwickshire economy means that there is increased demand and it has been an exceptional year for the business with some landmark deals, great successes and we have just appointed a new Partner.

"Just last week the area saw investments of more than £200 million in two projects – and both of those will drive demand in the supply chain which is not only good for the commercial property industry but also the economy of the area.

"We are active in all aspects of commercial property including agency, investment, corporate property advice and property management and have seen activity rise across the board.

"We have done deals ranging from the sale of student housing investments to major lettings on industrial and office parks across the region, as well as picking up a raft of high-profile appointments including the sale of Kings High School in Warwick and a major new office development at Abbey Park, Stoneleigh."

Bromwich Hardy has appointed Andrew Cosnett to the team as a partner specialising in the industrial/logistics sector.

Cosnett, who has been active in the Midlands industrial and logistics agency market for almost 40 years, was formerly Midlands Head of Industrial and Logistics for BNP Paribas Real Estate.

Richard Hardy who co-founded the firm with Bromwich, added: "We are confident that the next 12 months will be equally successful both for the region and for Bromwich Hardy.

"We have a very strong team in place, are able to offer a wider range of services than ever before, and are operating in a very buoyant region of the UK."

For further information about Bromwich Hardy and its properties call 02476 308900, email office@bromwichhardy.com or visit www.bromwichhardy.com.