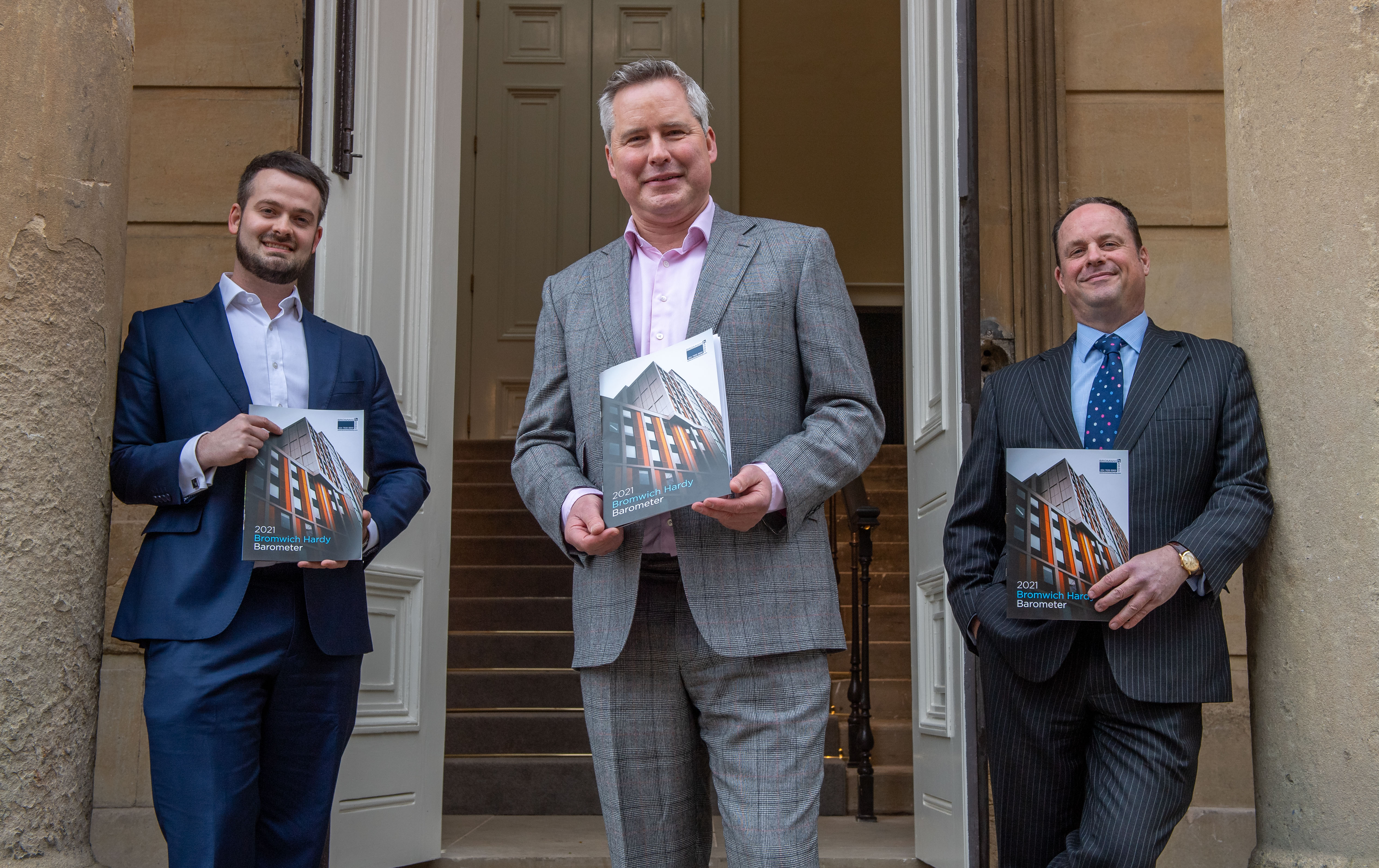 Award-winning commercial real estate agency Bromwich Hardy has launched a new report into the state of the sector across the Midlands – with a message that 'doom-merchants' are wrong to write off the strength of the office market.
The Coventry-based firm launched its 2021 Bromwich Hardy Barometer - containing a wealth of facts and figures about the office and industrial market across Coventry and Warwickshire – at a drinks reception at Coventry's Drapers' Hall.
Bromwich Hardy founding partner Tom Bromwich told guests the report gave reasons for optimism despite the impact of the pandemic across the region.
"The pandemic has dominated all markets over the past two years. It continues to change the way many companies do business – with all the knock-on effects that has for the office market – and looks likely to remain a presence for some time to come.
"We'll wait to see exactly how the office market develops – but the initial evidence suggests that the doom-merchants who predicted its imminent collapse will be proven wrong. 
"Demand for high-quality accommodation remains strong with companies continuing to seek a physical home for their businesses despite the rise in remote and hybrid working. We remain optimistic that as the pandemic recedes, the office market will respond with some strength, with a particular focus on high-quality refurbishments.
"On the industrial side, there remains too little development of new stock across the region, placing a premium on high-quality sites as soon as they come to market. We see little sign of this changing in the immediate future. We would urge all those who wish to see the area's economy thrive to do whatever they can to make the case for new development and remove some of these obstacles to growth."
Tom said there was a mood of cautious optimism among guests at the event – who covered all aspects of the commercial property, construction and land management industries.
"I think everyone knows that we are far from out of the woods yet, but across the industry there is a determination to work together to build on some of the opportunities which the coming months will bring.
"It was a pleasure to welcome so many people to the launch of the Barometer and we are certain the report will be a relevant source of rich information for the year ahead.
To download a copy of the report for free, please visit: https://www.bromwichhardy.com/documents/BH-Barometer2021.pdf