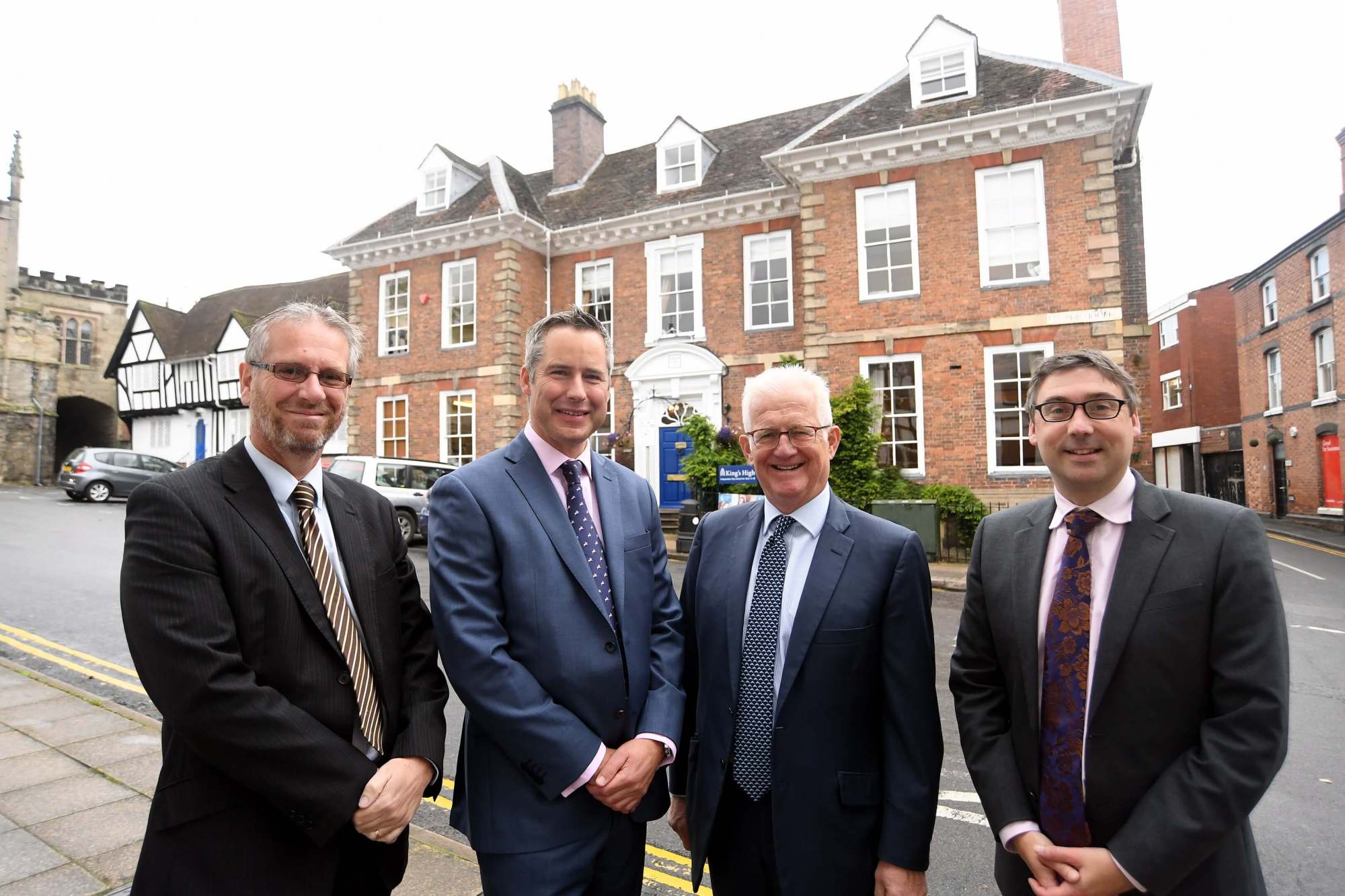 The site of King's High School for Girls in Warwick – which will be vacated when the school moves in three years – is already attracting national interest.
Leading commercial property advisors Bromwich Hardy have been appointed by the Warwick Independent Schools Foundation to sell the 2.4 acre site which has been the home of the School since 1879.

It will become available when the 610 pupils move to a new campus which is being created on the site of Warwick School, also part of the Warwick Independent Schools Foundation.

Bromwich Hardy are about to start marketing the site on the corner of Smith Street and The Butts, and have already had "considerable interest" from companies involved in housing, retirement homes and leisure.

Richard Hardy, of Bromwich Hardy, said the location in the heart of historic Warwick had alerted national firms in various sectors.

"It really is unusual to have a site of this size in such an historic location and we have had considerable interest which will only grow over the coming weeks, there is about 100,000 sq ft of building of varying sizes and quality existing on the site, which lends itself to several uses, but we expect the primary interest to be from residential developers, including the senior living market".

"Landor House, the original School, is a Listed Building and is therefore protected and the whole site is inside the Warwick Town Centre Conservation Area."

The site is divided into four distinct blocks, but is expected to be sold as one lot with proceeds going towards the creation of the new School.

Hardy added: "This is a site of national interest but also of extreme local importance, and we and the Foundation are well-aware of that sensitivity and ensuring a positive legacy.  Bromwich Hardy were appointed after a rigorous selection process and we are delighted to have been given the opportunity to handle what is a key piece of school and town history."

Simon Jones, Secretary of the Warwick Independent Schools Foundation, added: "The successful sale of the current King's High site is a key component in creating the new school on the Myton Road campus.

"Bromwich Hardy have the national reach and experience but, as they are based locally, are fully aware of the history and tradition of the site and its significance to the town."

The move, which will take three years to complete, will see the creation of a new main school building, a new shared music building, a new sixth form centre and improvements and extension to the Bridge Sports Centre.

New and improved sports pitches – including 4G and all-weather surfaces – will also be built at the site, and work on the first phase is now underway.

(left to right) Simon Jones (Warwick Independent Schools Foundation), Tom Bromwich (Bromwich Hardy), Richard Hardy (Bromwich Hardy), Richard Nicholson (King's High School).