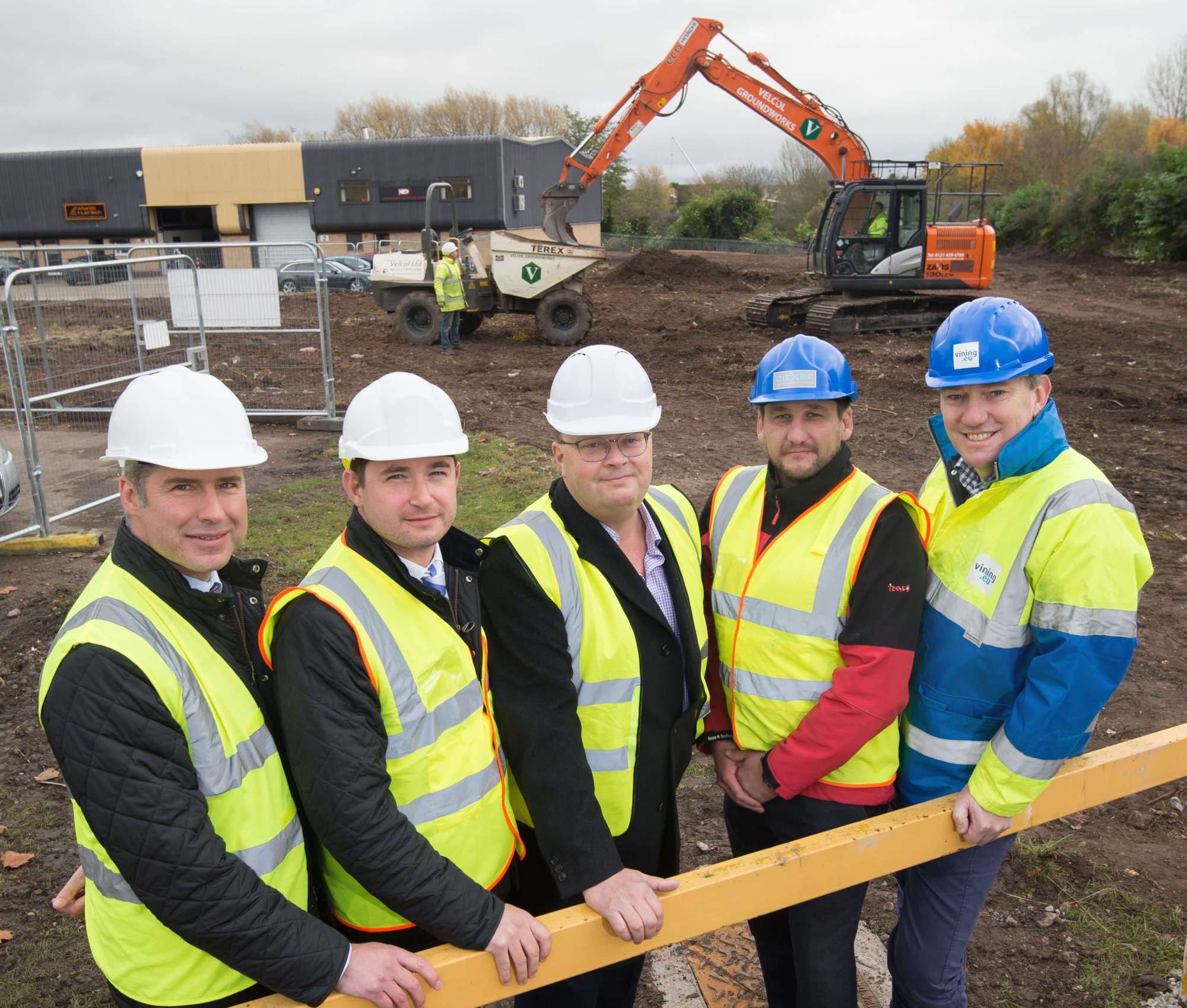 Work has started on a speculative development of industrial space in Coventry which aims to tackle a shortage of commercial property in the city.
Construction of three industrial units totalling nearly 16,000 sq ft is underway at Henley Road Industrial Estate, owned by Coventry-based commercial property company The Wigley Group.
Two of the units are 3,600 sq ft which could be combined to create one 7,200 sq ft space. The third unit is 8,700 sq ft and all have parking and roller doors.
James Davies, director at The Wigley Group, said: "We have heard for some time that Coventry lacks sufficient space for businesses who want to relocate or expand but companies in our sector need the right signals to take risks like this. In our experience, businesses that decide their current premises no longer meet their needs want to move quickly and aren't prepared to wait for the right space to be built or become available. Therefore it's important that buildings are ready to meet immediate requirements and firms aren't forced to consider alternative location. We know that companies like ours can step up to meet these needs and help the local economy to grow but there needs to more signs from those responsible to drive development.
We know we would be able to take greater risks if we had a pre-let in place and there are many agencies who help existing businesses in this area expand or are tasked with attracting firms to the region. We'd welcome the chance to work more closely with them. This is something we are keen to progress in 2017 and ensure that lack of stock is no longer a barrier to economic growth in this area."
The Wigley Group met lead contractor Ciexbe Limited at a Platform Event networking event which brings together buyers suppliers in sectors including construction and facilities management. Vining Ltd will act as consultants and project managers throughout the site's development.
Bromwich Hardy has been appointed as lead agent for the scheme.
Tom Bromwich of Bromwich Hardy said: "This is already an active multi tenanted industrial estate which has been consistently popular and we're certain there will be strong interest in this new development. These new units are well positioned in the north of Coventry only a short drive from junction two of the M6 and offer easy access to central Coventry too. Construction has already commenced but early enquirers could request the units were tailored to meet their needs where possible."
Further details are available from Bromwich Hardy on 02476 308900.