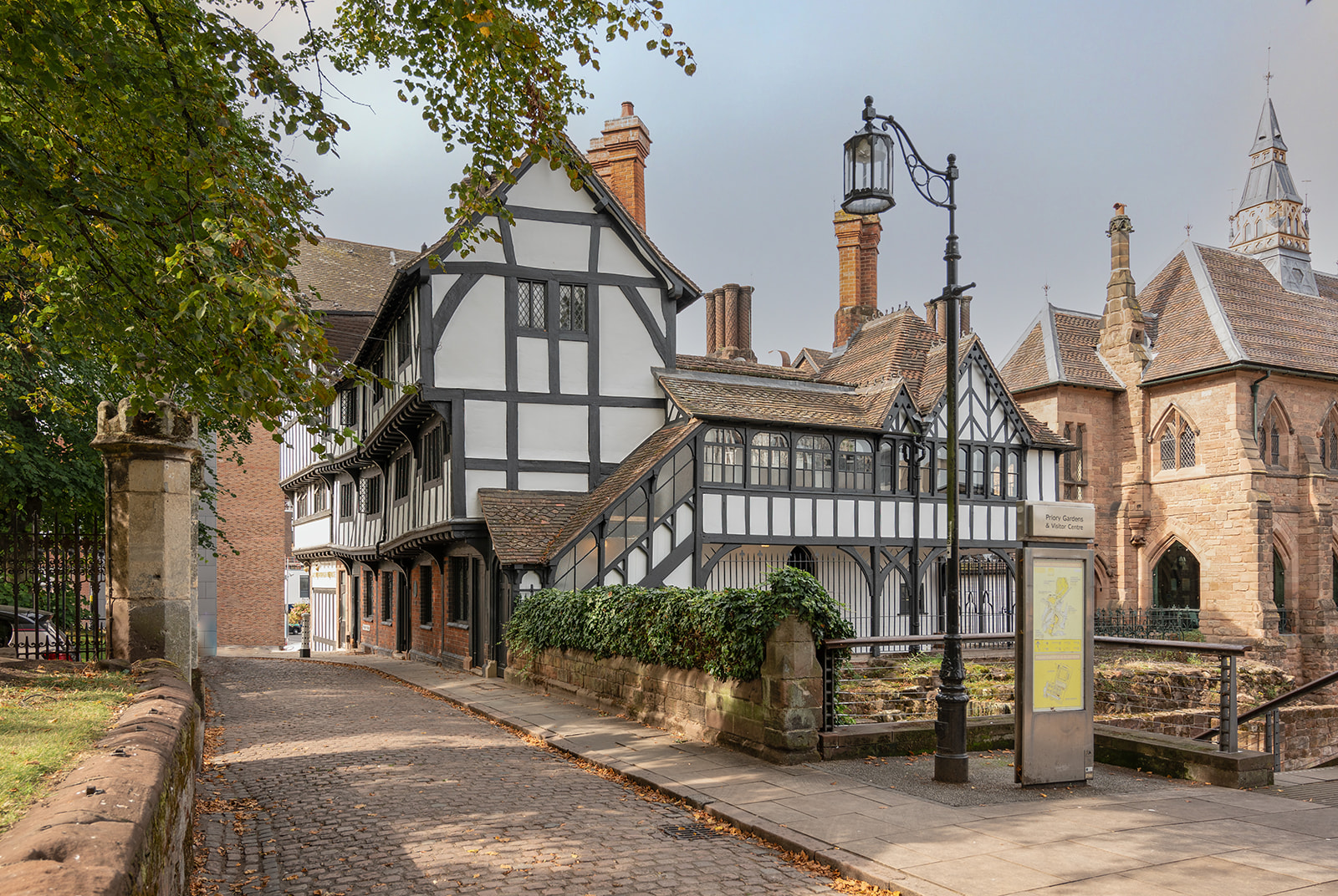 Leading commercial property agency Bromwich Hardy has been appointed to manage some of Coventry's most historic buildings.
The award-winning agency says it is delighted after being awarded the contract to look after the portfolio of properties for Historic Coventry Trust. 
These include the recently refurbished and converted two medieval City Gates and the timber framed cottages in Priory Row which are now open to bookings as unique holiday accommodation. Also included are the properties on the Burges and Hales Street that will transfer to Historic Coventry Trust, the Anglican Chapel in London Road Cemetery, Charterhouse and the newly opened music education and venue, Drapers' Hall. 
Bromwich Hardy partner Dawn Cooper said the Coventry-based agency was thrilled to be working alongside Historic Coventry Trust as it worked to safeguard some of the city's most historic sites for future generations.
Historic Coventry Trust was founded in 2011 with a mission to bring new life to the city's heritage, find innovative ways to sustain historic places and connect people with the city's past. 
Dawn said: "As a Coventry agency with its roots still firmly in the city, we could not be more delighted than to be working with Historic Coventry Trust as its managing agent.
"Our dedicated property management team has decades of experience and an unrivalled track record and we are honoured that Historic Coventry Trust has placed its faith in us to look after some of the city's most treasured assets.
"We will take responsibility for managing the buildings once Historic Coventry Trust has finished its restoration work and they are ready for occupation, ensuring that the heritage value of the buildings continues to be respected and that they are maintained to the highest standards.
"Bromwich Hardy has long been a supporter of Historic Coventry Trust and the entrepreneurial approach it has taken to preserving the city's fantastic heritage by bringing it into new and sustainable use. We look forward to a long and successful working partnership."
Historic Coventry Trust is a social enterprise which is self-sufficient, generating revenue from restored historic buildings and innovative development. The Trust entered into a ground-breaking Framework Agreement with Coventry City Council in 2019 covering many of the city's most important heritage assets.
Graham Tait, Historic Coventry Trust's assistant director, said: "We have spent many, many months carefully restoring these unique and special historic buildings,  to bring them back to life for locals and visitors to enjoy during Coventry's year as UK City of Culture, the Birmingham 2022 Commonwealth Games and beyond.
"We have appointed Bromwich Hardy to professionally manage the buildings to ensure they remain in top-quality condition for generations to come, attracting visitors to the city which will boost the area's economy."
Bromwich Hardy is one of the country's largest independent commercial property agencies, regularly featuring in independent lists of the most active firms in the industry. 
For more information about Bromwich Hardy visit www.bromwichhardy.com
For more information about Historic Coventry Trust visitwww.historiccoventrytrust.org.uk.