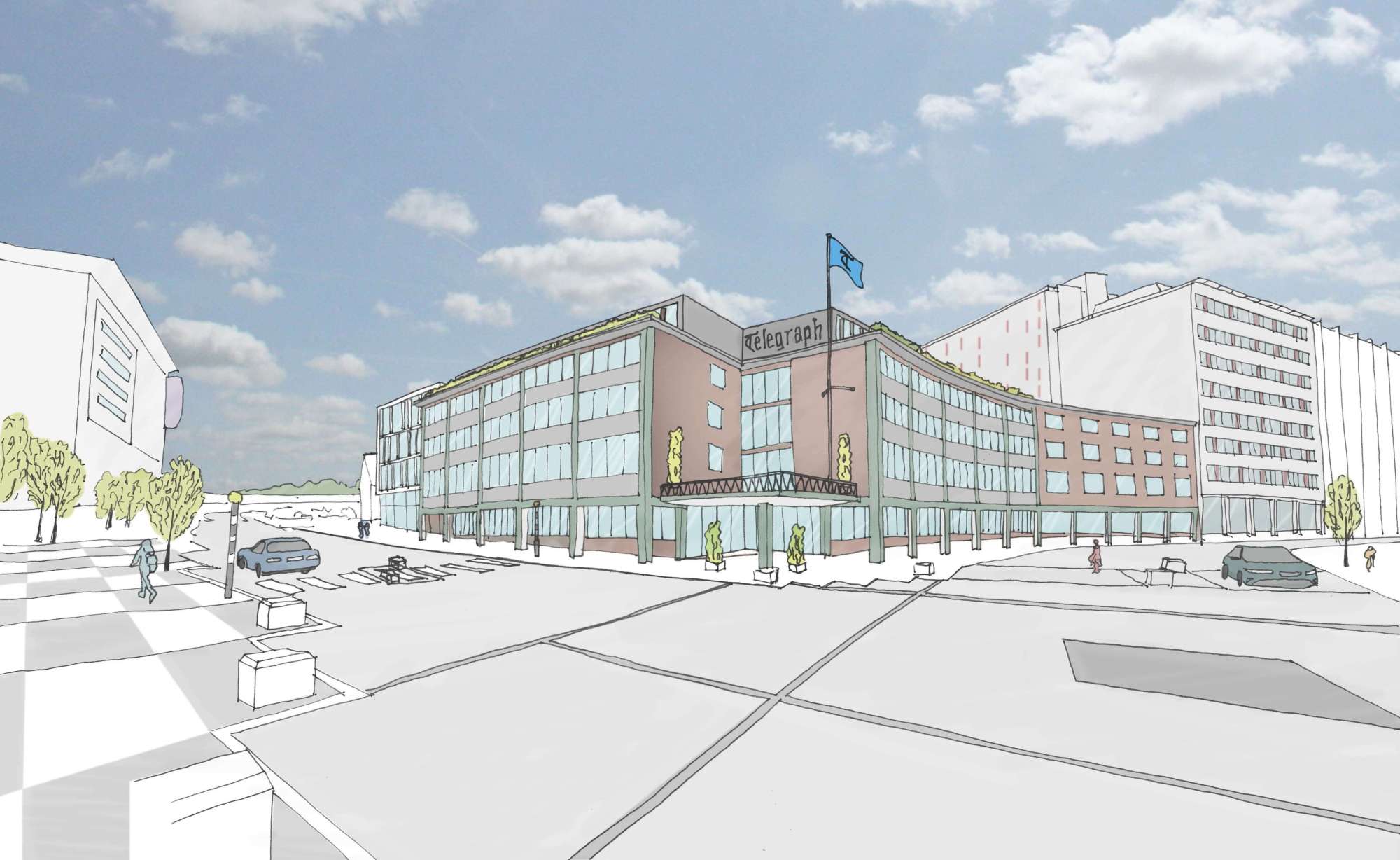 The Coventry Telegraph's former headquarters is set to be saved and turned into a boutique hotel, it has been revealed. CDP, which has been responsible for a host of innovative city centre regeneration and development projects – including the recent restoration of medieval houses in Far Gosford Street – has acquired the site from the Telegraph's owners Trinity Mirror.
Ian Harrabin, managing director of CDP, stressed the company's commitment to preserving aspects of Coventry city centre's post-war architectural heritage, something which prompted the decision to breathe new life into the former newspaper office and turn it into an upmarket hotel.

"Planning consent had already been given for its demolition, but we decided to see whether we could save it as an important piece of our more recent heritage. The most surprising thing is the interior – it's like a time capsule of the 1950s, with the reception area, boardroom and Lord Iliffe's flat still intact.

Our plans are only at an early stage but the idea is to create a hotel that celebrates the 1950s and Coventry's story of resurrection. We hope to use the Telegraph's archives to tell the news stories of the day in a creative way. It is especially important in the run-up to the City of Culture bid that we celebrate things that are uniquely Coventry".

The iconic post-war building on Corporation Street has stood empty since 2012, when the newspaper moved to the city's Canal Basin after much of the city centre was destroyed by bombing during World War Two.

CDP is behind a range of bespoke developments in the city including Electric Wharf, the conversion of an 1896 former power station, the development of Priory Place and FarGo Village where agents Bromwich Hardy have been involved both in professional and management capacities.

James Brookes, Associate Partner at Bromwich Hardy comments:

"This is one of the last major land holdings in the city centre that remains undeveloped. It provides a massive opportunity to create something special in the city to aid the City of Culture Bid for 2021 and the ongoing regeneration of Coventry, making it an exciting place to live and work. Bromwich Hardy have spent some time on the land assembly for this site and are looking forward to working with Complex Development Projects and Ian Harrabin on the further development of this and other projects around the city".