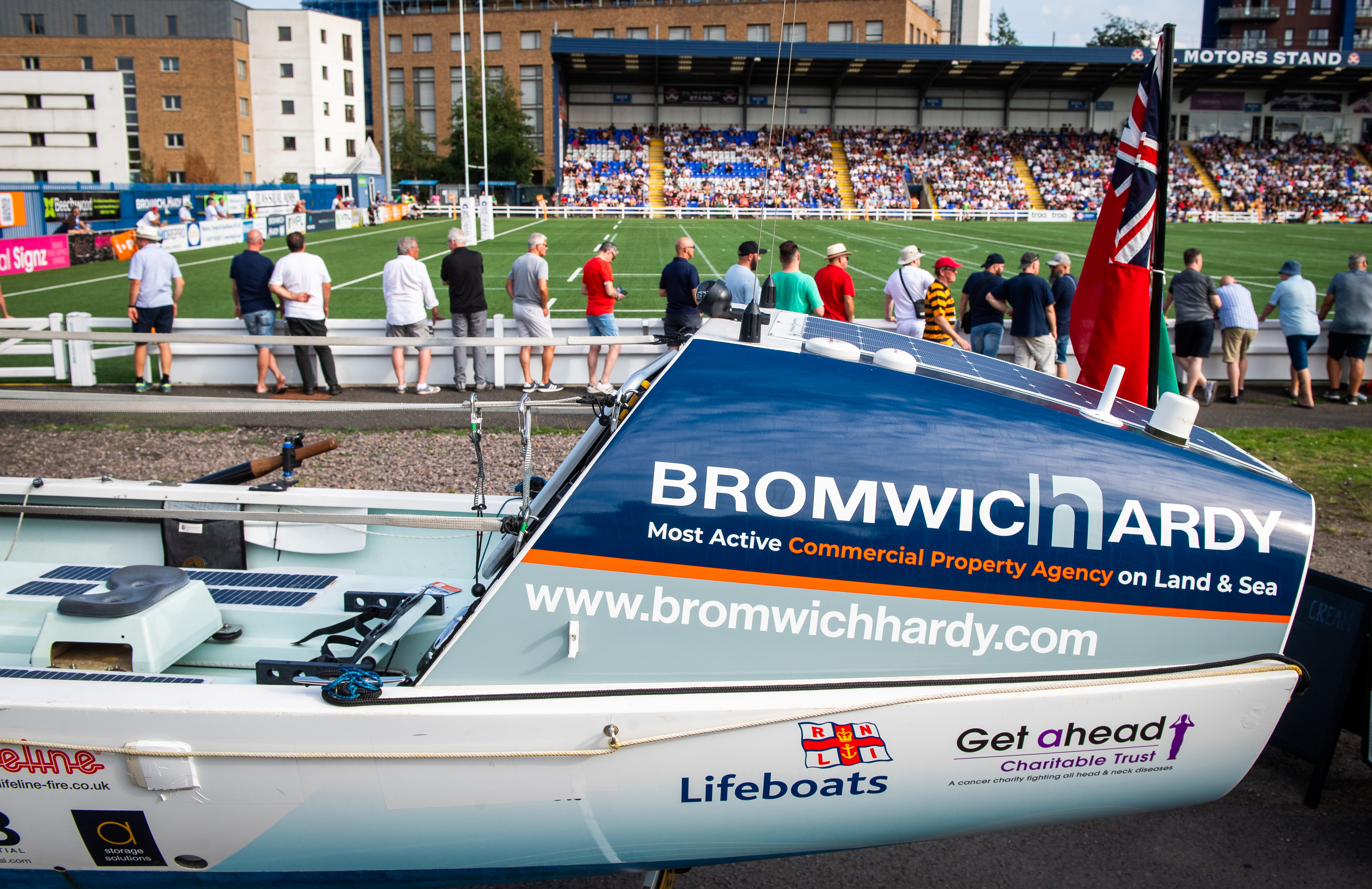 The fabulous Brightsides rowing team – who are planning to row across the Atlantic to raise funds for Get A-Head and Meningitis Now – have made headlines with an appearance on the BBC, which also featured our own Tom Bromwich.
Skipper Rod Adlington and his crew were featured on Midlands Today – the regional news programme for the Midlands – talking about how they are gearing up for the big adventure in the new year.
The team – who will row 3,000 miles from Lanzarote to Antigua in January ¬ and hope to raise £250,000 – were filmed in action on Draycote Water near Rugby. 
Bromwich Hardy is one of the team's main sponsors and has been supporting the crew ever since Rod first announced his plans. Founding partner Tom Bromwich was interviewed for the piece in his capacity as chair of trustees at Get A-Head.
Don't forget you can support the Brightsides by donating through their website or via text message:
Text ROW1 to 70191 to donate £10
Text ROW3 to 70191 to donate £30
https://vimeo.com/879836723/858a30bde8