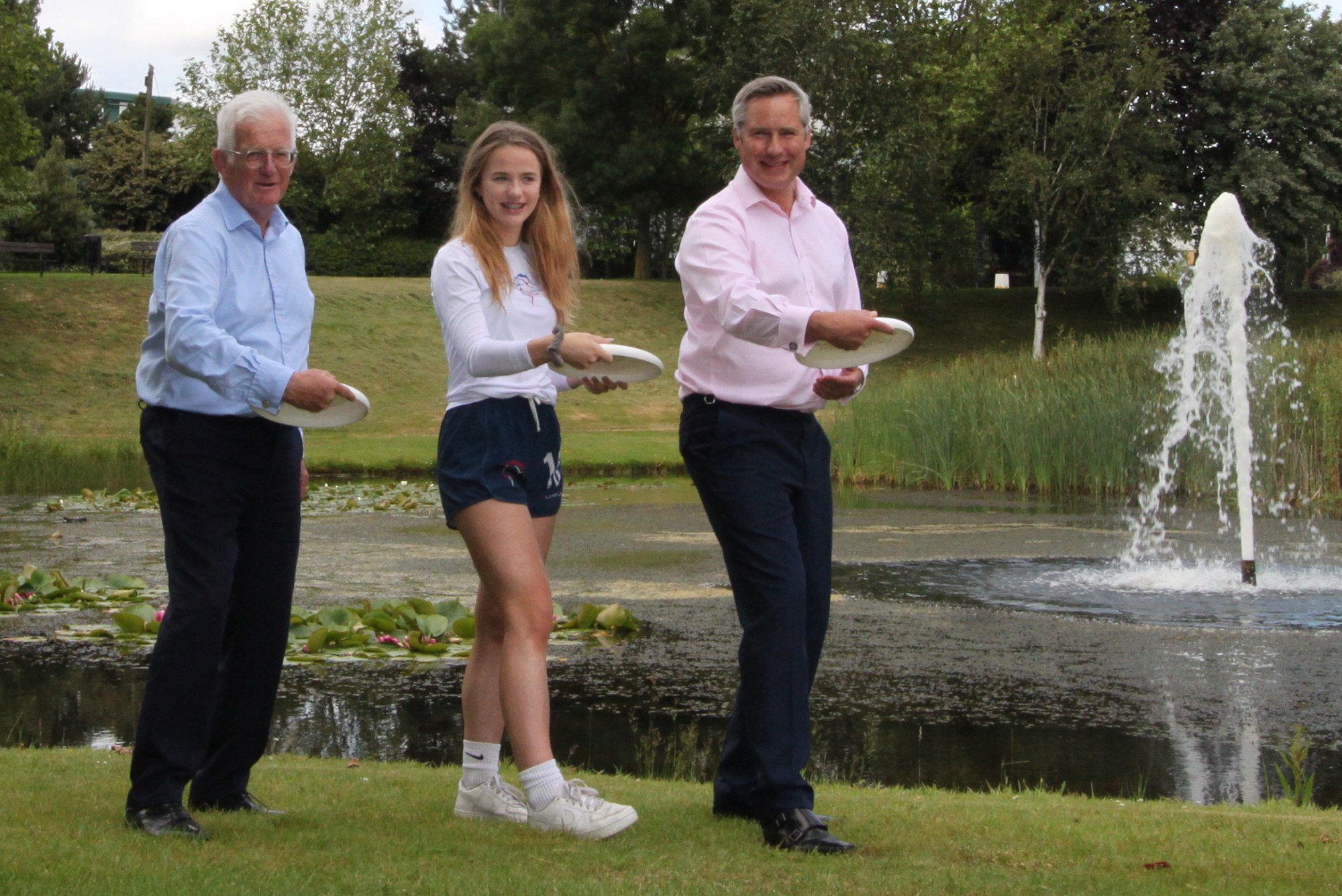 A 16-year-old Great Britain sports international has set her sights on European and Olympic glory – with help from leading Midlands commercial property specialists Bromwich Hardy.
Aylesford School star Amelia Edwards has been picked for the third year running to represent Great Britain's Under 20 women's team at the gruelling, fast-paced sport of Ultimate, in which teams pass a frisbee into an end zone on a US Football style pitch to score points.

Coventry-based Bromwich Hardy have now stepped in to help Amelia meet the cost of travelling to Poland to compete in this summer's European Junior Ultimate Championships.

Amelia, from Barford, Warwick, said the sport received no funding at national or regional level and players had to cover all their own costs to represent their country.

"I cannot thank Bromwich Hardy enough for the help they are giving me to realise my ambition of playing for my country," said Amelia, who plays for both the Leamington Lemmings and Mighty Hucks teams.

"We're a new sport so everything has to be self-funded. All my money is funnelled into playing Ultimate one way or another and I've been holding bake sales and washing cars to help. I knew of Bromwich Hardy through my father's work and thought I'd see if they would back me.

"I was delighted when they said they would donate £500 as this will cover a large part of the costs of getting to Poland. It is a really generous gesture which will help enormously. We very much hope to bring a medal back from the tournament to repay some of the generosity of people like Bromwich Hardy."

Tom Bromwich, partner in Bromwich Hardy, said the firm had been hugely impressed with Amelia's dedication to her sport.

"It is clear to us that Amelia has all the qualities needed to make a success of her sporting career and we are just happy to help in any way we can. Ultimate is a tremendous sport which combines, pace, skill and high levels of physical fitness with the sort of sportsmanship which other sports envy.

"We can think of no better person than Amelia to represent our country."

Amelia, who hopes to take a sports-related degree after completing her A-Levels, said the sport had now been recognised by the International Olympic Committee and could be included at the 2024 games in Paris.

"I've already had the honour of representing the Under-20s at the World Championships in Canada last year, but to compete at an Olympic Games would be the ultimate privilege." she added.

More than five million people play Ultimate around the globe, with an estimated 8,000 players registered in the UK.

The non-contact game was developed in the United States in the late 1960s and is unique in that it has no referees, even at the highest levels of competition. Players call their own fouls and resolve their own disputes.