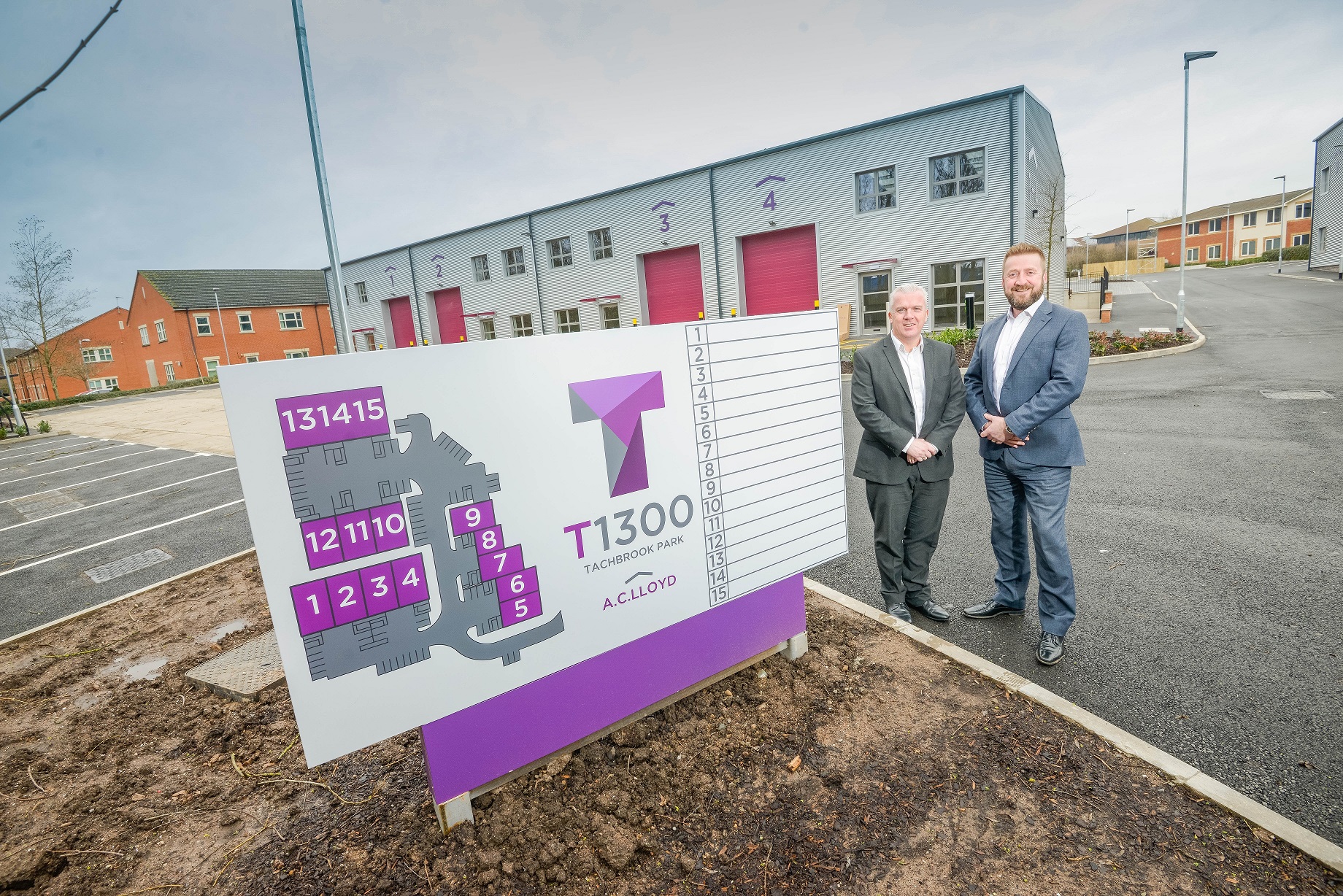 The Coventry-based agency has secured deals for all 15 of the new units created on the 30,000 sq ft site off Plato Close in Tachbrook Park in record-breaking time.
The £6 million development, known as T1300, was completed by Coventry-based Deeley Construction on behalf of property development and investment company AC Lloyd Commercial, which is also based nearby on Tachbrook Park. 
Bromwich Hardy partner Andrew Cosnett was responsible for marketing the site.
Businesses from a wide range of industries are already moving in to the units – including new companies looking to be part of the Silicon Spa community in the region.
The units are the next stage in AC Lloyd Commercial's development of the 132-acre Tachbrook Park site, which it has owned since the 1980s.
There is ample parking across the site, which also includes 30 charge points for electric vehicles – which is double the amount of plug-in points required in Warwick District Council guidelines. 
Mark Edwards, managing director at AC Lloyd Commercial, said: "We have seen high demand for these units ever since they hit the market and before practical completion nearly all of the units had been let or sold.
"The final unit has now been taken up and it's clear there is a need for commercial space of this type in Warwick. 
"The development has gone well. We have a great working relationship with Deeley Construction and look forward to working with them on another project in the near future.
"We have added in a number of car charge points which will help to future-proof the site as we move further towards electric vehicles being the norm.
"Businesses are already moving into the new units and joining the already thriving business community at Tachbrook Park." 
The development marks the fourth time Deeley Construction and AC Lloyd have worked together on a project – with other recent works including a £9 million development at Kites Park in Princes Risborough in 2018.
Martin Gallagher, managing director of Deeley Construction, said: "We have worked in partnership with AC Lloyd Commercial throughout this development to deliver it on-time and to a high-standard.
"For all the units to already have been let or sold proves there is a true demand for commercial space of this type across Coventry and Warwickshire.
"It is great to see businesses taking up space in the new units and we look forward to working with AC Lloyd Commercial again soon."