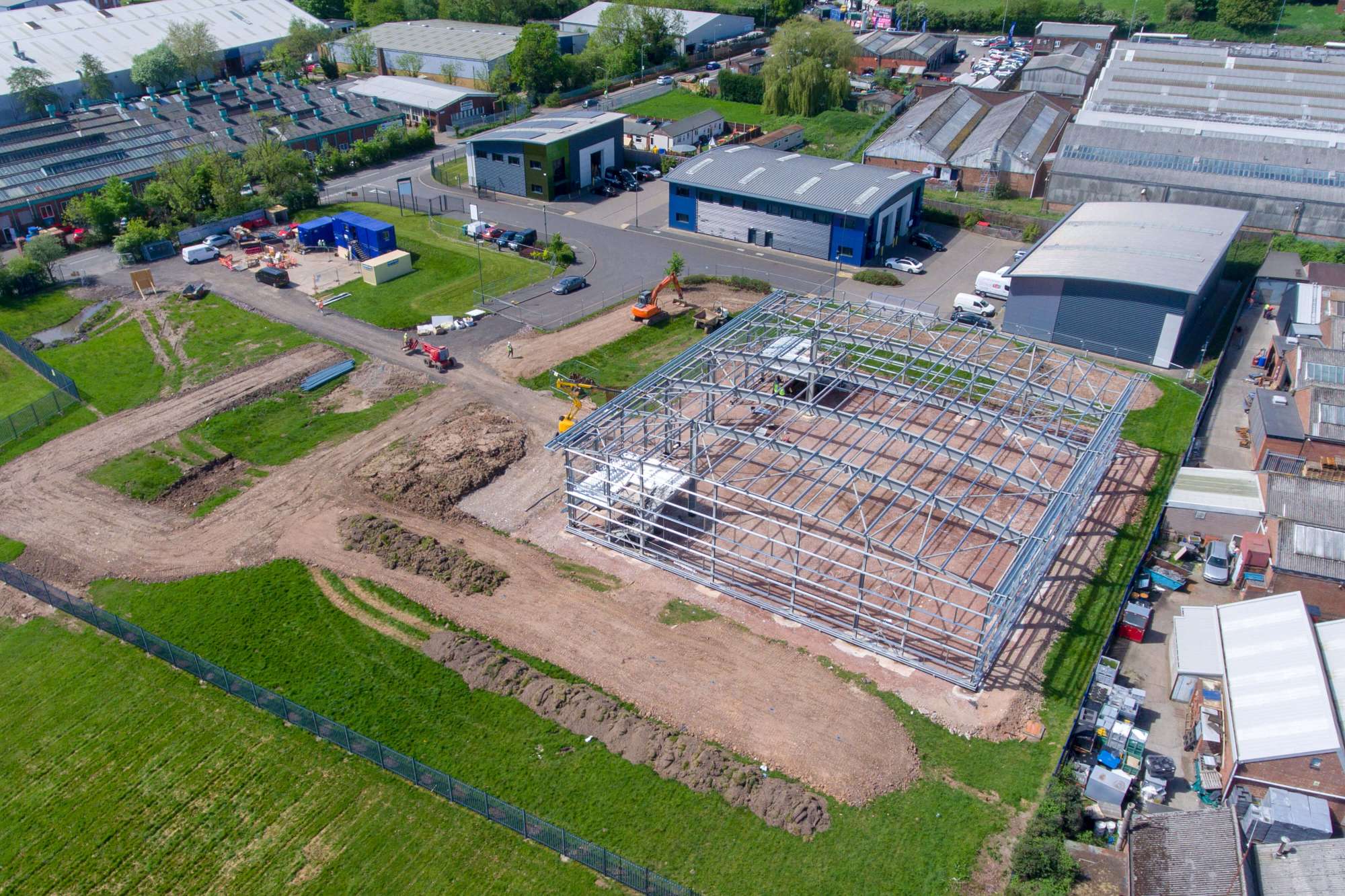 Loades Ecoparc is now 100% let and fully occupied following the arrival of Lutz Jesco into Unit C1.
For 60 years , German headquartered , Lutz Jesco has acquired an outstanding global reputation for the design, production and installation of systems for  fluid pumping and treatment industries.

Following this and other  recent lettings, Loades Plc have now begun construction of Phase 2 which will comprise two units, one of 8,600 sq.ft and one of 6,100 sq.ft.

These latest two units will be built to the same exacting standards as Phase 1 but incorporating the very latest building technologies.

Tony and Rob Loades of Loades Plc comment,

"We are delighted to have secured Lutz Jesco as our latest tenant at Loades Ecoparc and they are exactly the type of tenant we hope will thrive here.  We are now 100% committed to delivering Phase 2 completion and have recently placed the build contract with Coventry based Deeley Construction Ltd.  This will be completed by late summer this year.  We are determined to provide high quality, innovative buildings at Loades Ecoparc which will continue to regenerate the surrounding area. This is our investment for a shining future for post-Brexit Great Britain"!

Tom Bromwich of sole letting agents Bromwich Hardy adds,

"This is fantastic news for the Loades Ecoparc development and a testament to our client's vision and commitment in moving ahead with Phase 2. We shall commence marketing immediately and look forward to early expressions of interest".